We knew that Resident Evil was coming to DBD in some capacity but we didn't exactly know how or who was joining the playable roster. Well, now we do. Get a load of this rad reveal trailer for the upcoming RE Chapter:
Nemesis is your new playable killer while Leon S. Kennedy and Jill Valentine join the playable survivor roster but that is not all! As is typical with new chapters in the game, a new map in the form of the Raccoon City Police Station is coming as well. But wait, there's more! For the first time ever, zombies are joining the map. Enemy zombies will join Nemesis as well and will aid Nemesis in taking out the survivors. We aren't sure just how many will be on the map at any given time or if this is something that can be done in any map as Nemesis is the killer but NPC AI zombies as an additional threat is still very exciting and a welcome addition to the game.
"We could not have dreamed of a better way to celebrate our fifth anniversary than by welcoming the legendary characters from Resident Evil into our universe. They are at the root of all horror in video games and we are humbled to be able to honor that legacy with a new chapter, thus cementing our own position as the Hall of Fame of Horror. We are so very grateful to Capcom for everything they've done in the last 25 years to bring us immersive, terrifying games. It is an incredibly proud moment for us."
-Mathieu Côté, Game Director for Dead by Daylight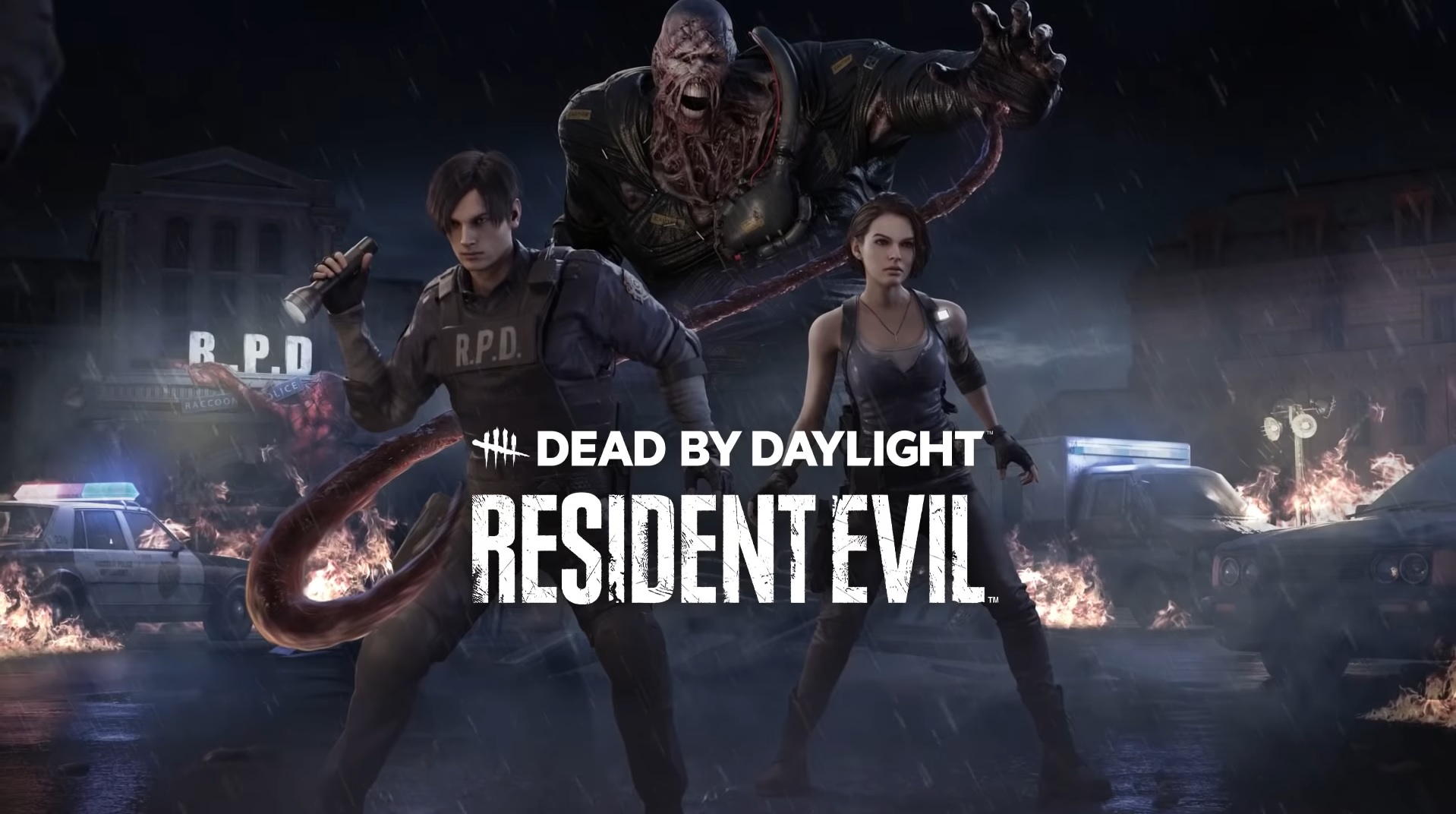 The Dead by Daylight x Resident Evil Chapter arrives this June 15 on PlayStation 5, Xbox Series X/S, PlayStation 4, Xbox One, Nintendo Switch, PC, and Google Stadia.