Capcom's Resident Evil 4 remake, which graced our screens earlier this year, garnered well-deserved critical acclaim, despite some notable omissions from the original. This updated take on Leon's nightmarish trek through rural Spain was undoubtedly fantastic. However, we've also had the chance to dive into the "Separate Ways" DLC, an intriguing twist that puts players in control of Ada Wong. This expansion delves into the content initially added to the 2005 PlayStation 2 version of Resident Evil 4, offering a fresh perspective on the storyline, bridging narrative gaps, and introducing some new gameplay mechanics. But it's crucial to acknowledge its flaws, particularly in the voice acting department.
At its core, Separate Ways mirrors the base game, offering little deviation in terms of gameplay. Ada's arsenal closely resembles that of Leon's, and it's a bit comical to consider her as the merchant's only other customer. However, she does have one distinctive advantage in the form of a grappling hook. This nifty tool not only adds some flair to cutscenes but also grants Ada access to vantage points and positions that Leon can't reach. It also provides a convenient explanation for her speedy adventure, completing it in just about six hours, despite theoretically starting and finishing at the same point as Leon.
One could argue that the grappling hook's combat functionality is the highlight of the DLC. Ada can execute long-range melee attacks on downed enemies and can even yank shields away with an optional upgrade. While it doesn't revolutionize Resident Evil 4's already solid combat system, the ability to soar through the air for a dramatic kick to an enemy undeniably adds some coolness to the mix.
Another positive aspect of Separate Ways is the inclusion of a few sequences from the original game that didn't make it into the remake. While the absence of the giant Salazar statue chase is disappointing, the joy of rediscovering these previously omitted moments from the original game is truly thrilling. It's a real treat for fans who felt let down by the remake's inability to recreate every iconic scene.
However, there's a significant hiccup in this otherwise enjoyable DLC. Let's talk about the voice acting. Lily Gao, the voice behind Ada Wong, delivers a performance that could be charitably described as "cardboard." It's a letdown, to say the least, and detracts from the overall experience. While the gameplay is solid, Ada's character feels less engaging due to this lackluster voice acting, which dampens the emotional impact of the story.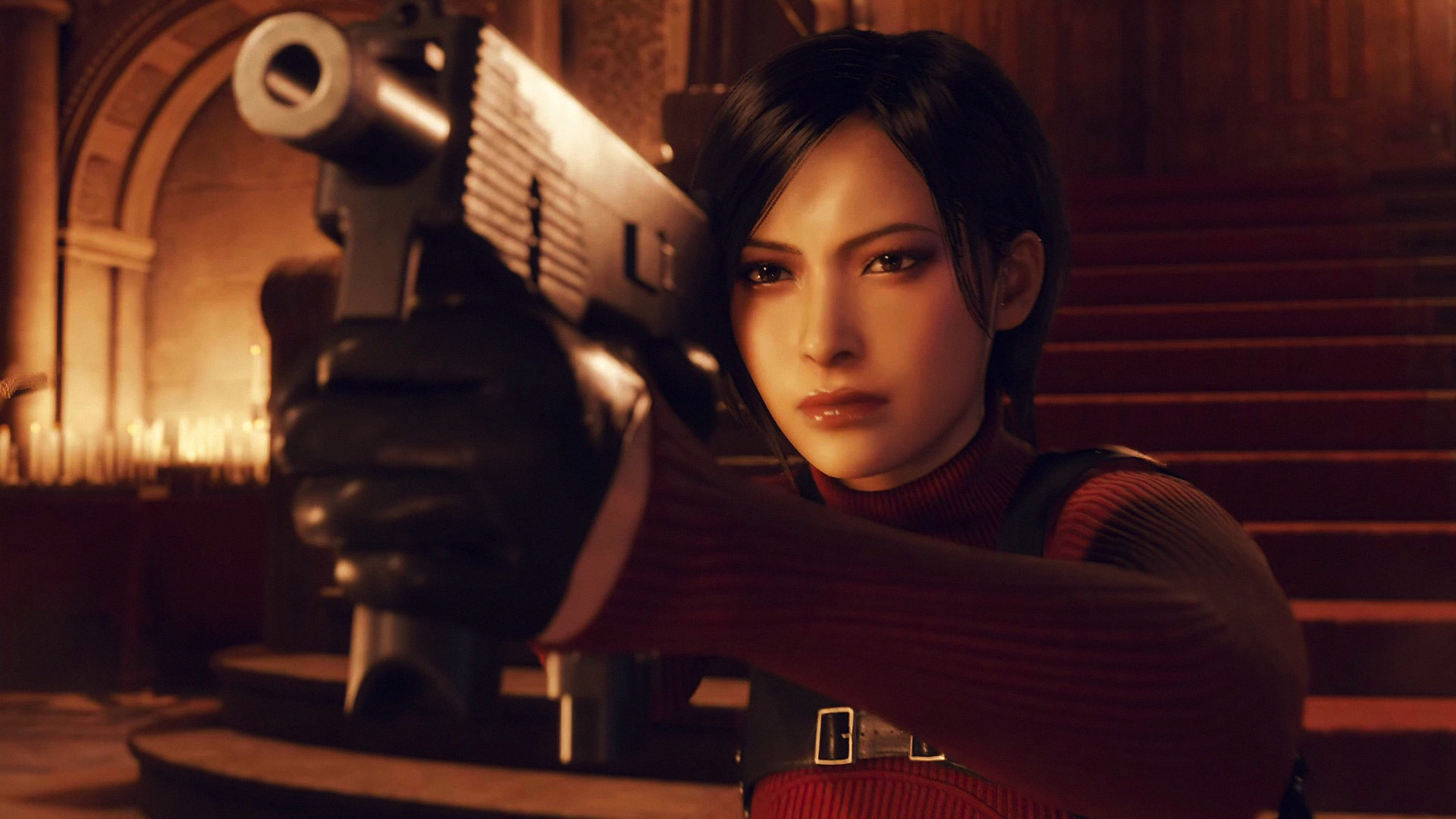 The main draw of Separate Ways is the opportunity to revisit the Resident Evil 4 remake in a condensed format. You get to explore more of Ada's interactions with Albert Wesker, which were only hinted at in the main game. Learning about their relationship is a treat for long-time Resident Evil fans. Additionally, spending more time with Luis, who receives some improvements to his characterization, adds value to the DLC.
Despite these positives, it's essential to recognize that Separate Ways doesn't offer a wholly unique experience. Ada often faces similar combat scenarios as Leon, and while witnessing memorable moments from a new perspective is enjoyable, it doesn't significantly reshape the story or action. In essence, the DLC serves as a fun extension of the main game but doesn't replace the primary adventure.
Resident Evil 4 Remake's Separate Ways DLC may not be a perfect 10, but it's a solid gameplay experience for fans looking to explore this classic from a new angle. Its shortcomings, particularly in the voice acting department, hold it back from reaching its full potential but nevertheless, any excuse to dive back into the Resident Evil 4 remake is a good one, and with the grappling hook in hand, you'll find some thrilling moments waiting for you.