Ubisoft had a lot of Assassin's Creed content to reveal during their Ubisoft Forward event which included plenty of new games, expansions, and even a live-action series on Netflix. One such game was that of Assassin's Creed Mirage, a title that got leaked earlier this month.
The trailer they showed was purely cinematic and did not include any gameplay. Take a look for yourself below.
In Assassin's Creed Mirage, you are Basim, a cunning street thief with nightmarish visions, seeking answers and justice. After an act of deadly retribution, Basim flees Baghdad and joins an ancient organization – The Hidden Ones. As he learns their mysterious rituals and powerful tenets, he will hone his unique abilities, discover his true nature, and come to understand a new Creed – one that will change his fate in ways he never could have imagined.
Ubisoft went on to elaborate on what time of game this was as some of the more recent titles in the franchise have steered away from the roots of what the games were previously known for. Well, they assured fans that AC: Mirage will not only be narrative-driven but the game will also focus heavily on assassinations and stealth. We will also once again see historical figures blend into this narrative during this era in Baghadad.
In addition to the trailer, Ubisoft revealed that you can pre-order the game now and choose one of a variety of editions available starting with the Standard Edition at $49.99 and all the way up to the Collector's Case edition which is $149.99.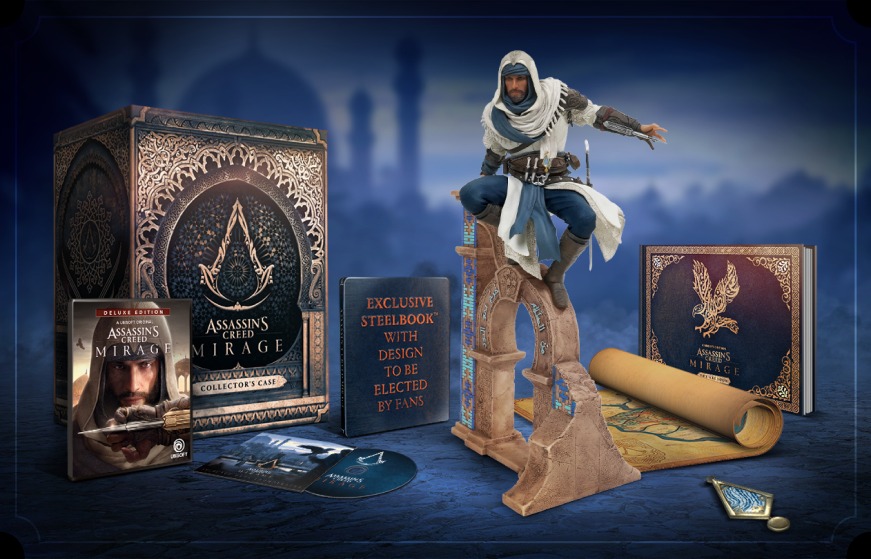 Discover the Collector Case* and its exclusive content:
The Deluxe Edition of Assassin's Creed Mirage with a complete pack inspired by Prince of Persia
A figurine of the deadly Master Assassin Basim
A selected soundtrack of Assassin's Creed Mirage
A unique steelbook with design elected by Assassin's Creed's fans
A perfect replica of Basim's brooch and a Baghdad map
Bonus content** with a digital artbook & more!
Assassin's Creed Mirage is set to release in 2023 but no specific release date was given. If you are interested in checking out the various editions and the goodies that they come with, head on over to the Ubisoft Store by clicking [here].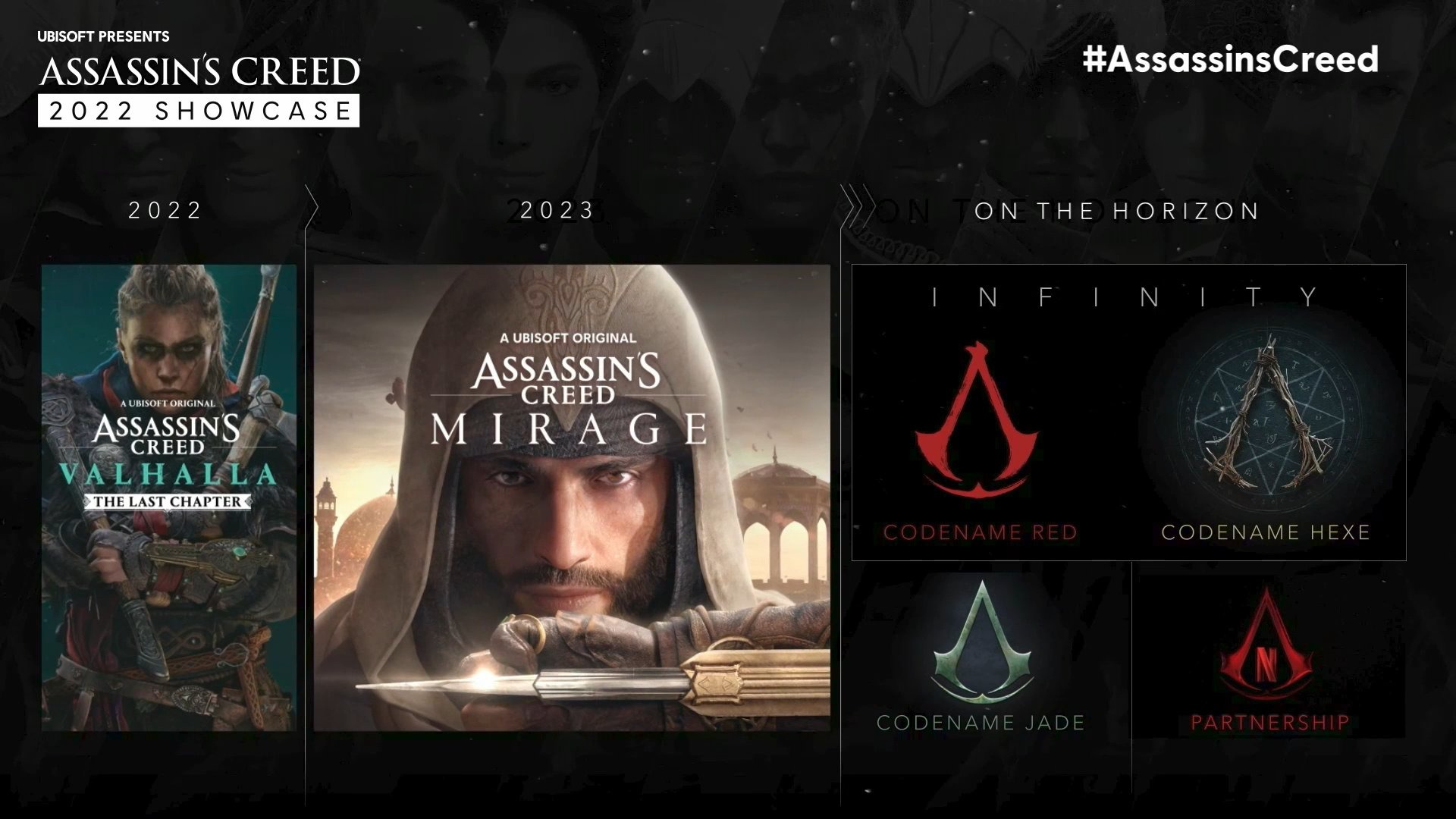 As you can see above, Assassin's Creed Mirage is not the only major game in the works as Codename Hexe, Codename Red, and Codename Jade are also in the pipeline with the latter being a mobile title (hard pass). Additionally, a Netflix live-action series and a handful of animated shows are also coming to the streaming juggernaut at some point but all that is also fairly early in production.
There is a lot to look forward to if you are an Assassin's Creed fan but if you aren't, or are simply a casual player like us, there will have undoubtedly been at least one or two things shared today that caught your attention.