Earlier today, Ubisoft held its 'Ubisoft Forward' event, which included a handful of announcements, most of which were related to Assassin's Creed. Their flagship game franchise is expanding like never before with expansions, new entries, mobile games, and even a live-action Netflix series.
Ubisoft shared on their blog that the upcoming live-action series will be first while additional animated shows will follow. No details on the live-action series were shared as it seems the deal is still wet with ink and a showrunner is still being sought out. Ubisoft did share, however, that Jason Altman and Dani Kreinik of Ubisoft Film and Television will serve as executive producers on the series.
"For more than 10 years, millions of fans around the world have helped shape the Assassin's Creed brand into an iconic franchise," said Jason Altman, Head of Ubisoft Film & Television – Los Angeles. "We're thrilled to create an Assassin's Creed series with Netflix, and we look forward to developing the next saga in the Assassin's Creed universe."
No casting or release dates were stated so all we know at this time is that it is coming exclusively to Netflix and will likely be another complete failure for the streaming giant. Only time will tell, of course, but if history is any indication, it is safe to assume the series will likely disappoint fans worldwide and be canceled after a single season.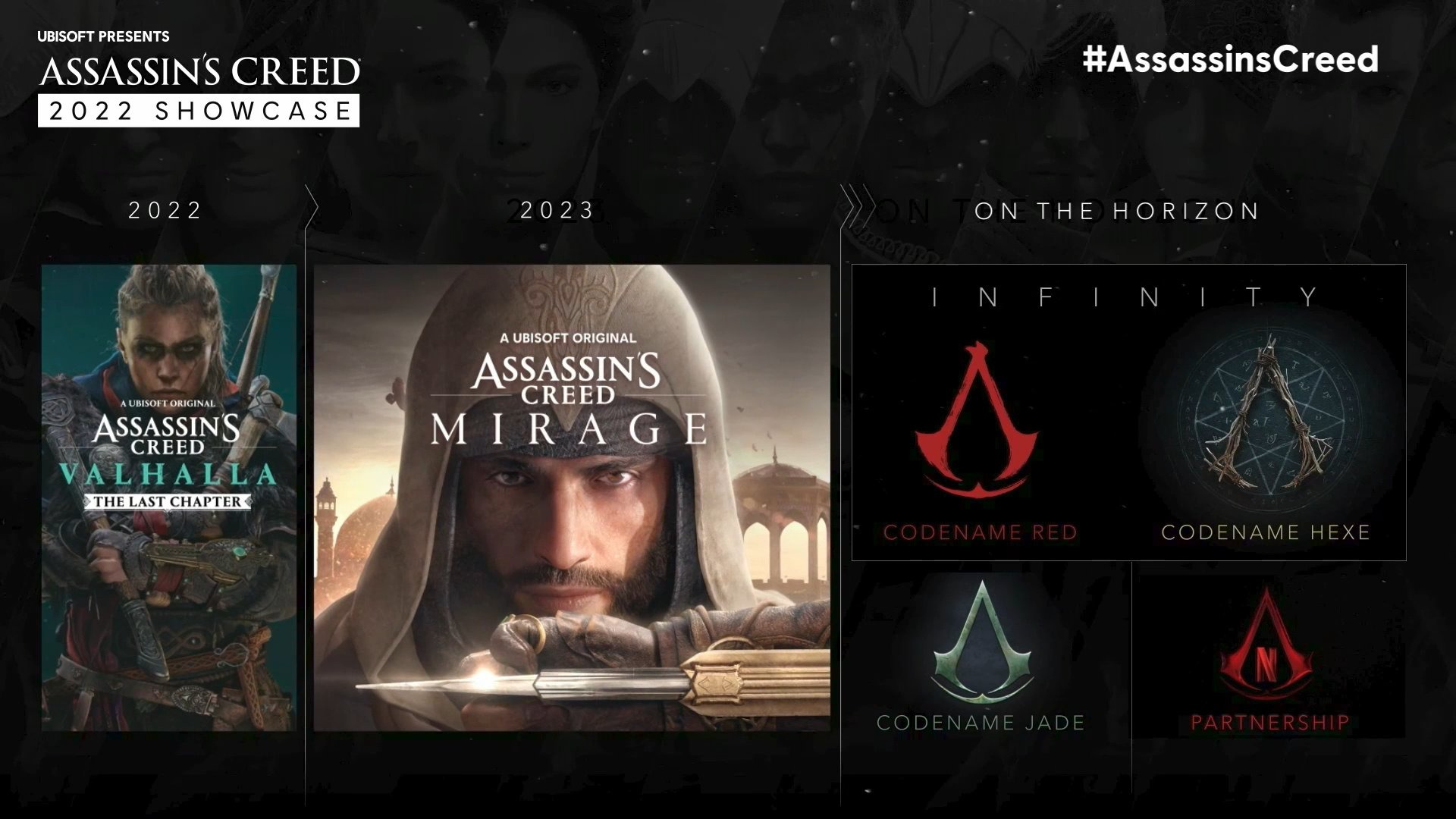 As you can see above, Assassin's Creed Mirage is not the only major game in the works as Codename Hexe, Codename Red, and Codename Jade are also in the pipeline with the latter being a mobile title (hard pass).
There is a lot to look forward to if you are an Assassin's Creed fan but if you aren't, or are simply a casual player like us, there will have undoubtedly been at least one or two things shared today that caught your attention.