Resident Evil, as a game franchise, has provided us with tons of excitement over the years. The genre owes much to the series and core games and without them, we may not be in the same place today with survival horror. When it comes to films, namely the ones with Mila Jovovich, they never truly lived up to our expectations but they were fun in the form of a guilty pleasure. Now, it seems the series is being rebooted by the same studio that brought us the original films. However, the cast and story have us concerned.
The reboot stars Robbie Amell as Chris Redfield (which alone is enough to make us want to avoid this movie at all costs), Maze Runner's Kaya Scodelario as his sister Claire, Tom Hopper (Luther in Umbrella Academy) as Albert Wesker (which isn't too terrible of casting), Hannah Kamen as Jill Valentine, Avan Jogia (Zombieland: Double Tap) as Leon S Kennedy, and Neal McDonough as William Birkin. I don't know what more to tell you but it honestly seems like someone showed up to a CW casting call and hand-picked the most boring character actors they could find from the rejection pile. I mean, come on. Robbie Amell as Chris Redfield? Are you kiddin' me?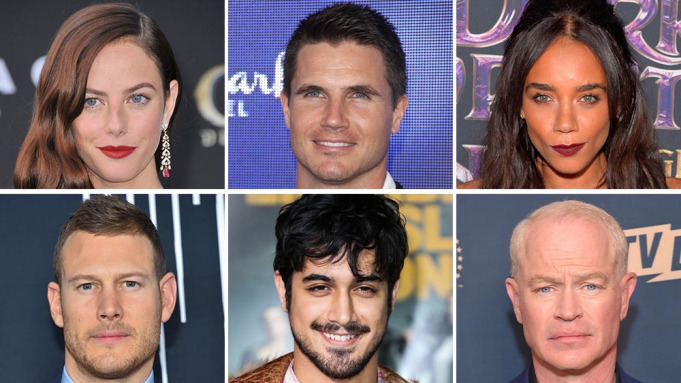 If there is one thing about the original Resident Evil films that we can all agree on, its that the writing and directing are terrible. So, of course, when Johannes Roberts (a guy who has neither directed nor written anything anyone has ever heard of) says that the reboot will be a faithful retelling of the fictional 1998 events that took place in Raccoon City over the course of the first two games, I have some serious doubts, especially with how jarringly unfaithful that cast seems. Roberts had this to say:
"With this movie, I really wanted to go back to the original first two games and re-create the terrifying visceral experience I had when I first played them whilst at the same time telling a grounded human story about a small dying American town that feels both relatable and relevant to today's audiences."
Producer Robert Kulzer is returning to the reboot and had this to add:
"After a dozen games, six live-action movies and hundreds of pages of fan fiction, we felt compelled to return to the year 1998, to explore the secrets hidden in the walls of the Spenser Mansion and Raccoon City."
Constantin Film, the studio behind the Resident Evil films that starred Mila Jovovich and were mostly written and mostly directed by her husband, Paul W. S. Anderson, are working on not only this Resident Evil film reboot, which is set to be distributed by Sony, but also alongside Netflix for a Resident Evil series. The series will debut as eight, hour-long episodes with a story that spans across two timelines. One of which follows Jade and Billie Wesker, two 14-year old sisters and apparently daughters of Albert, who move to Raccoon City. The second timeline focuses on Jade Wesker, now in her thirties, dealing with the apocalypse where only 15 or so million humans remain while pretty much everyone else has become undead. Or just plain dead-dead. No release date has been shared just yet.
Say what you will about videogames becoming films, but know that the original Resident Evil flicks grossed well over a billion dollars. So there is a fandom there and naturally, the studio, which hasn't done anything else worth noting (except maybe FANT4STIC), is looking to cash-in. However, with that cast, you can bet that many will probably just wait to find a bootleg copy of it so they don't feel like their money was wasted when they leave the theater wondering how in the hell these people landed their roles.