The last couple of weeks have been rampant with rumors and apparent insider reports regarding the plot of Spider-Man 3 and an alleged first-time appearance of a live-action Spider-Verse involving the return of Tobey Maguire and Andrew Garfield as their respective Spider-Men. Well, we got more news that suggests that is indeed happening.
Within the last 24 hours, reports have emerged that support our recent speculation that Spider-Man 3, starring Tom Holland, would see the inclusion of at least two more Spider-Men. With the news that Jamie Foxx would be returning to reprise his role as Electro (though we were wondering ourselves whether it would be the same one from The Amazing Spider-Man 2 or a unique and entirely different one for the MCU) and the news that Doctor Strange would have a major mentor-like role to Tom Holland's young Peter in the next movie, it seemed all but assured that the MultiVerse would indeed come into play somehow. And considering that Doctor Strange 2 involves the MultiVerse, we seem to be looking at a potentially super awesome crossover, or at least the possibility of one…
According to FandomWire (good god, take this with a grain of salt until a more substantial source confirms this), a source over at Sony who is allegedly "closely involved" with the third Spidey flick has confirmed that both Garfield and Maguire have officially signed on to appear in this movie as their own universe's Spider-Man. If this is true, this is going to bring many a fan's dreams come true. But, how big a role are these two going to play if any at all?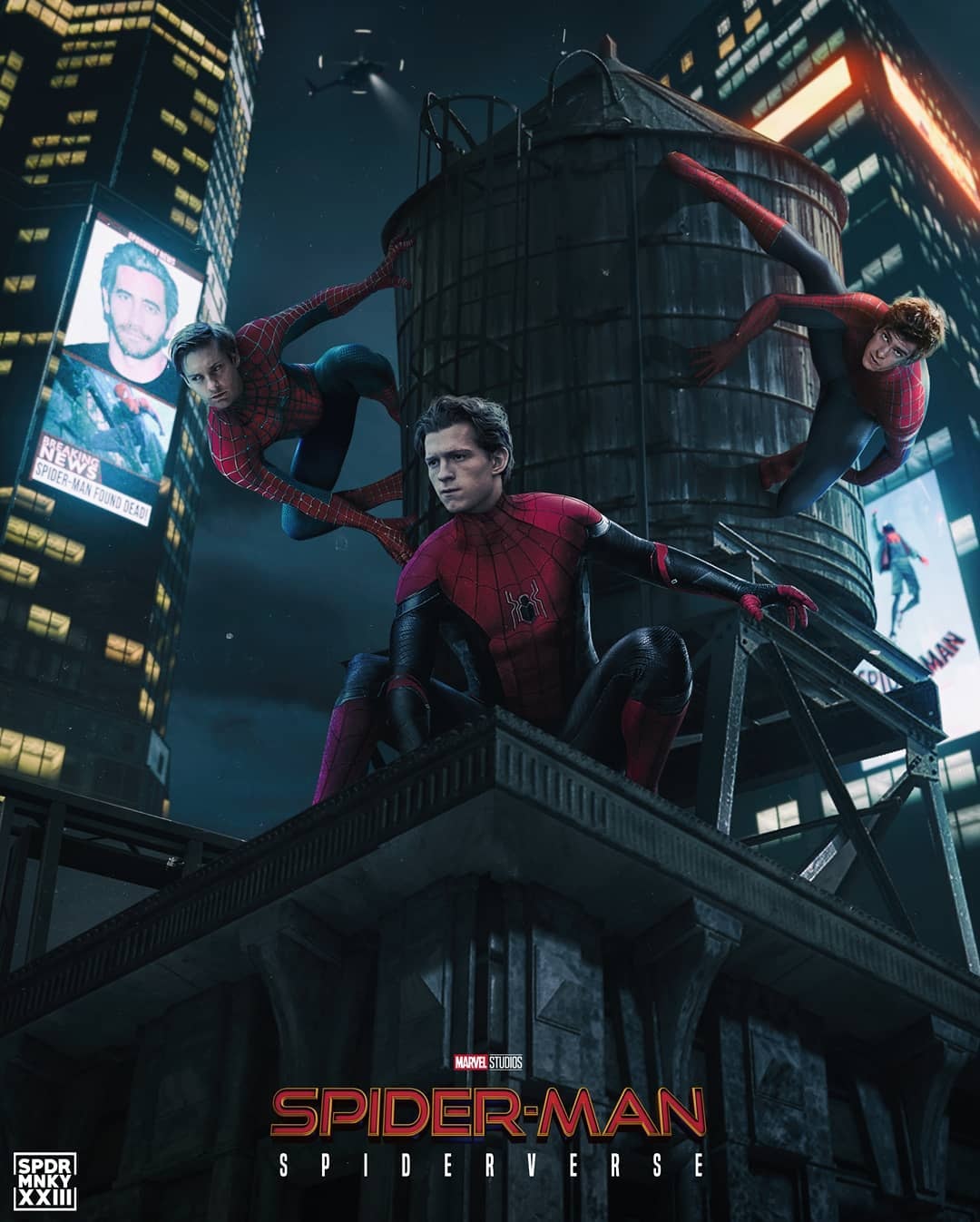 As it turns out, Sony still has a major rager for the idea of including the Sinister Six in a Spider-Man film, and that could be the jumping-off point this film needs to include more Spider-Men. According to this alleged source, both Garfield and Maguire's Spider-Men will come to Holland's aid in the final act of the movie to help defeat an assortment of villains that have overwhelmed our MCU wall-crawler. To be clear, this is an alleged major portion of the movie and not just your typical MCU end-credits stinger. Again, take this with a grain of salt. As much as I want this to happen, we need more verification before we get our hopes all the way up.
Another interesting bit of news came from Foxx himself, where he posted on Instagram and quickly deleted some curious information on how Electro will appear in Spider-Man 3. Apparently, his skin won't be blue this time. Here is the full quote that has since been removed:
"Tell Spidey let's run it back! Super excited to part of the new marvel Spider-Man new installment… can't wait for y'all to check the new one. And I won't be blue in this one!! But a thousand percent badass!!!
Sounds like Foxx is excited to return to the role, but this clearly isn't enough information to lead us to believe it is the same Electro from TASM2, considering that version was blue. But, we will find out eventually exactly what the character will look like. As for now, I am far more invested in the idea of seeing all major cinematic Spider-Men sharing the same screen with one another and pummeling villains into the ground. This also leads me to have one burning question in the back of my mind…
Will James Franco possibly return as the snowboarding Green Goblin?