The New York Toy Fair wrapped up today, and Funko collectors are likely to have a relatively long list of new collectibles added to their wishlists. From Dragon Ball to Pokemon, POP! vinyl fans everywhere are planning to track down what will certainly be some very sought-after figurines, which would include One Punch Man.
Earlier today, Funko Tweeted out the next wave of One Punch Man figures, including Mumen Rider, Saitama in a hoodie, and two versions of Terrible Tornado, one of which consists of a limited-edition Chase Glow-in-the-Dark variant.
Coming soon: Pop! Animation: One Punch Manhttps://t.co/x8q3rMbehB@VIZMedia @GameStop #onepunchman #opm #vizmedia #gamestop #funko #pop #funkopop pic.twitter.com/upY4lsX60Q

— Funko (@OriginalFunko) February 25, 2020
Terrible Tornado, or Tatsumaki, is one of the most powerful characters in all of OPM, with super-strong psychic abilities. As the Rank 2 S-Class hero, not many can withstand her awesome power, and collectors everywhere are surely going to be aching to get their hands on this special Chase POP! collectible.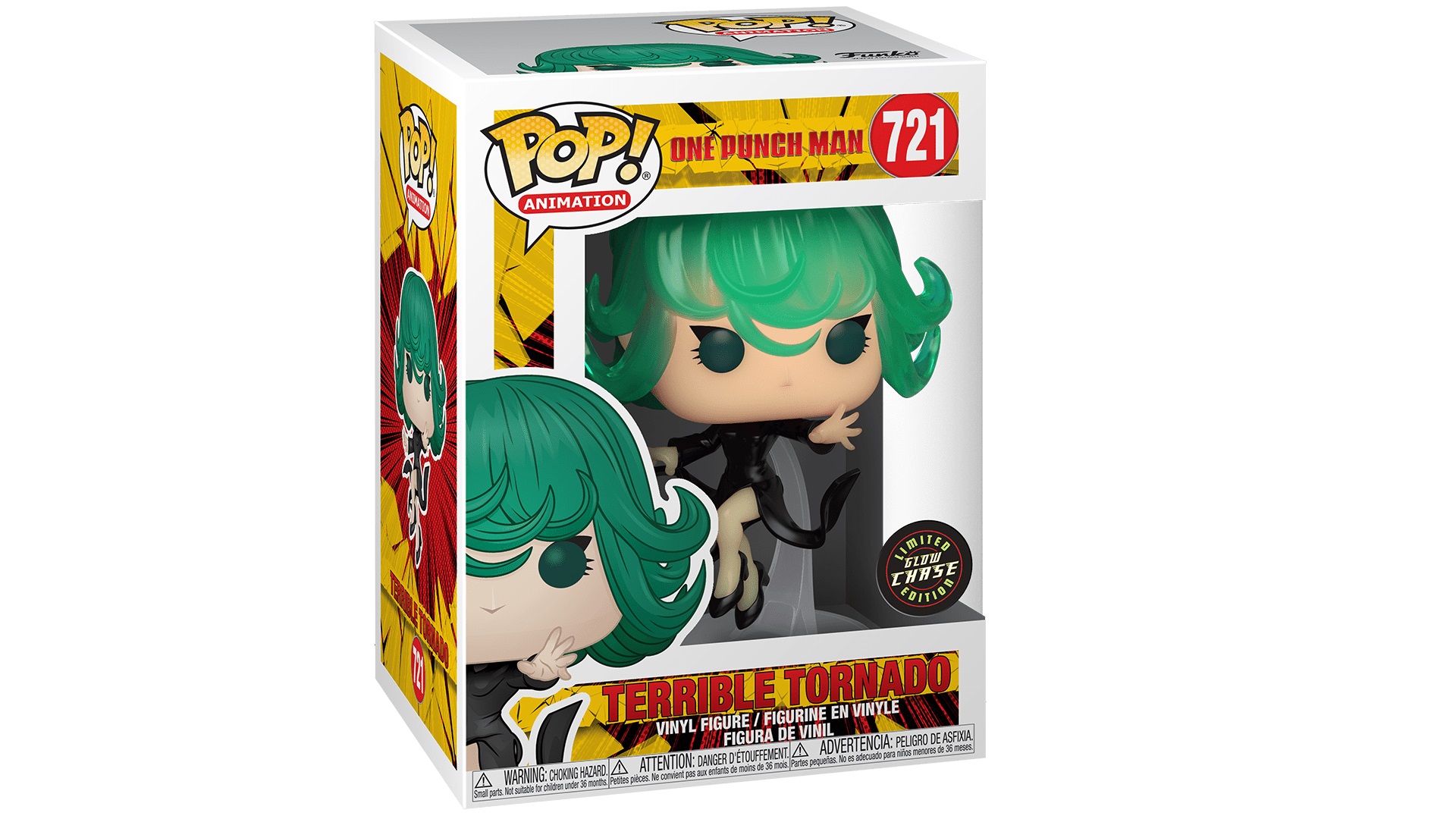 The figure is set to release along with its standard version next month sometime. Along with Mumen Rider and hoodie Saitama, these new POP! figures will certainly be something One Punch Man fans will find hard to ignore.