Forspoken has gone under our radar until this week's PlayStation Showcase event. From the visuals to the combat, to the impressive use of mysticism, this game has caught our attention from every possible angle the story intro trailer below only added to the hype for us.
Mysteriously transported from New York City, Frey Holland finds herself trapped in the beautiful and cruel land of Athia with a magical, sentient bracelet wrapped around her arm. Her new, cynical companion "Cuff" helps Frey navigate through the sprawling landscapes of Athia. In search of a way home, Frey will battle monstrous creatures, confront the powerful Tantas, and uncover secrets that awaken something much more from within.
The trailer above is the first bit of footage that I have personally seen or even heard of for this game and immediately I got excited. The way that the main character Frey Holland traverses the land with her various powers and abilities, I was immediately shot back into 2014 and thought that this game had to be something from Sucker Punch as it looks so similar to inFAMOUS Second Son. Turns out, Luminous Productions the devs behind Final Fantasy XV, is behind this one and holy crap, am I impressed.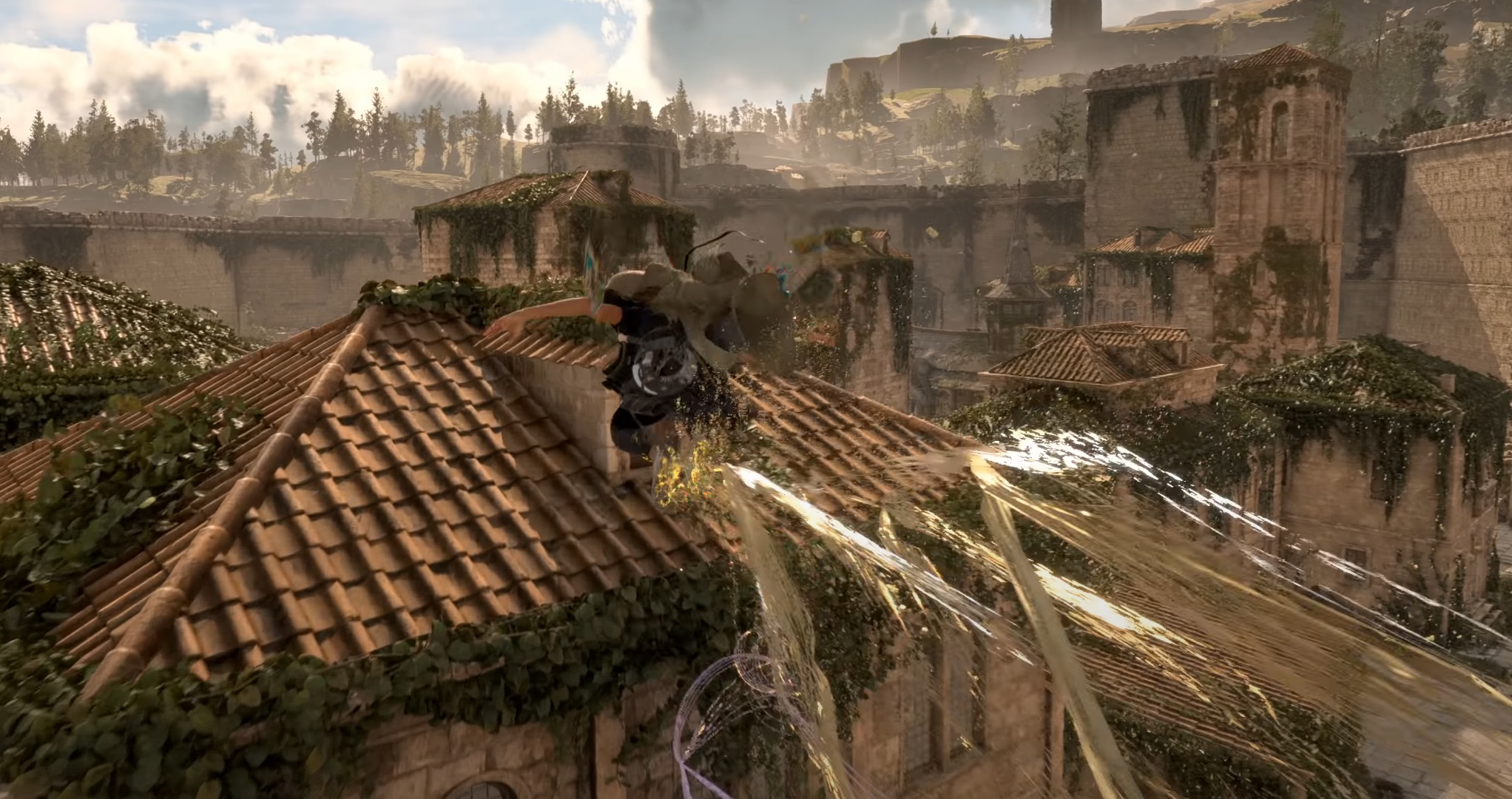 The game looks to be a perfect blend of various inFAMOUS powers crossed over into the world of dungeons, dragons, orcs, and other creatures from Tolkien folklore. While not intentional, this combination of artistry has created something truly unique in Forspoken and we want more. Unfortunately, we have to wait until Spring 2022 to get it.
No word on whether or not Forspoken is a PS5 exclusive but considering this was omitted from the Showcase, that pretty much means it will arrive on other platforms as well. As to which ones and when? We will just have to wait and see. For now, you can head on over to the PlayStation Blog to read more and find out why we are so excited to play this game when it arrives next year.