Earlier today, we reported that two new fighters from Street Fighter would be joining Fortnite's Battle Royale. We also assumed correctly that Cammy would be joining the fight and hoped that Bison would be accompanying her (maybe later) but it turns out her partner is none other than Major Guile of the Air Force. Here is the official announcement:
Round 2. FIGHT 🥊

Announcing two new challengers! Guile and Cammy from @StreetFighter are making their way to the Island.

Read about their upcoming Cosmetic Sets and about the Cammy Cup where you can win her Outfit early.

🔗: https://t.co/ASHildQt70 pic.twitter.com/Uc1nizbn9V

— Fortnite (@FortniteGame) August 3, 2021
With Ryu and Chun-Li already on the island, Guile and Cammy make four total Street Fighter characters among Fortnite's "Metaverse". These two new additions will appear in the Fortnite Item Shop on August 7th at 8pm ET. Both Cammy and Guile will come with alternate outfits, unique Emotes and Back Bling. They can be purchased separately or together in a unique Cammy & Guile Bundle which includes the entire collection and a Loading screen as an added bonus.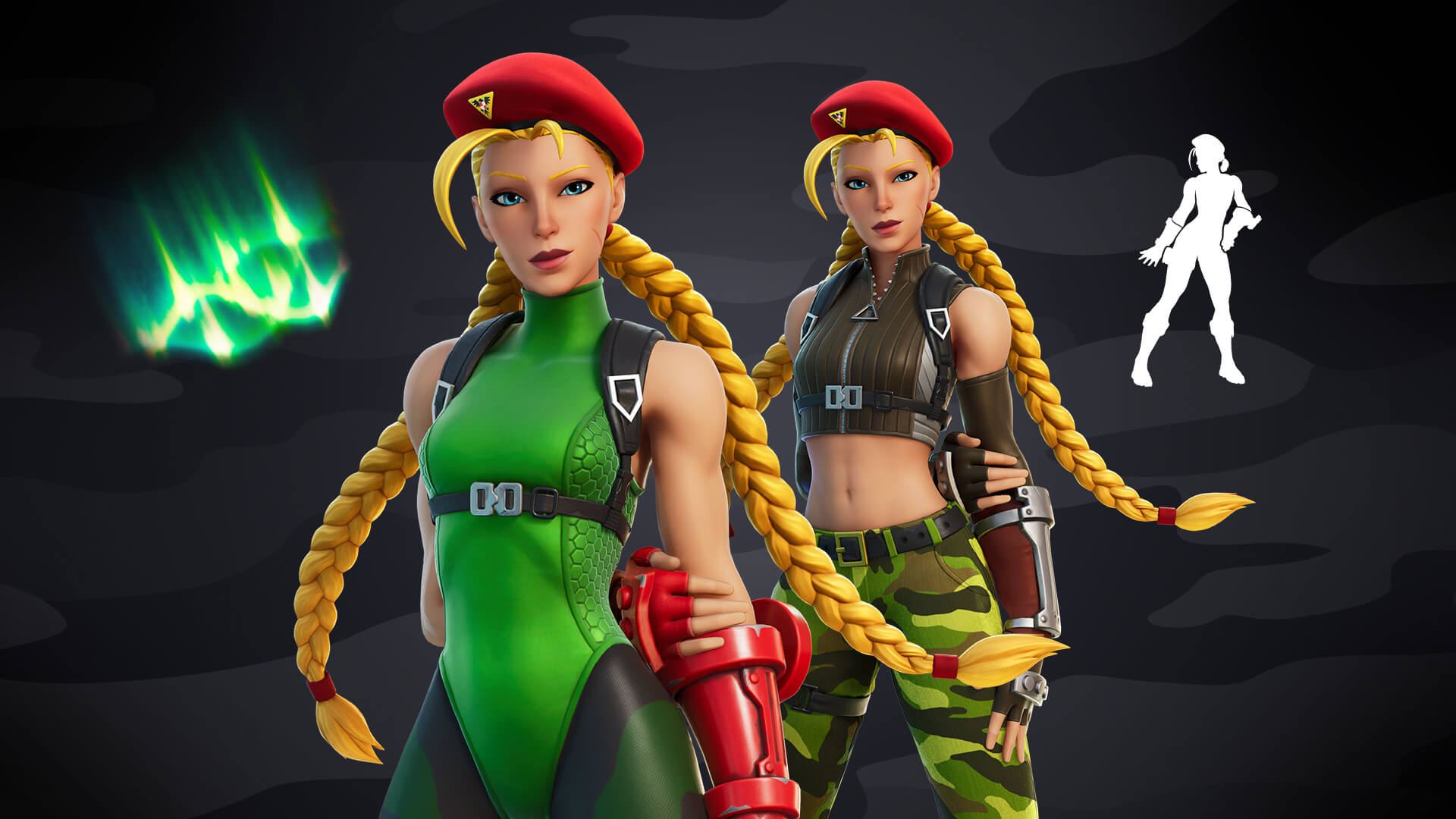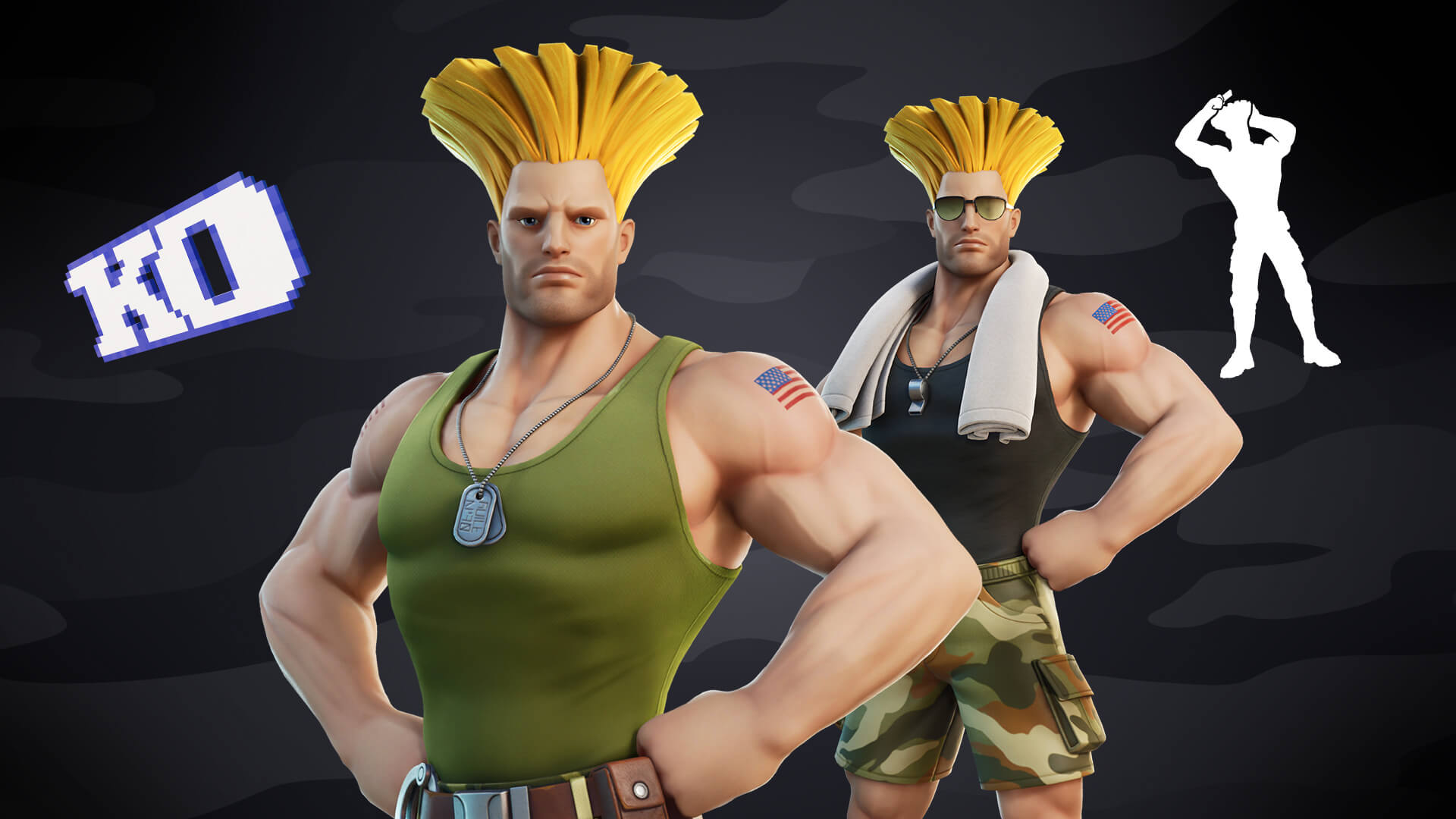 In addition to Cammy and Guile, sold separately or together in a bundle, an additional Gear Bundle is available that includes "Guile's Knuckle Buster Pickaxe, Cammy's Delta Red Bowie Blade Pickaxe, and the V-Trigger Vector Glider — inspired by the original Guile stage."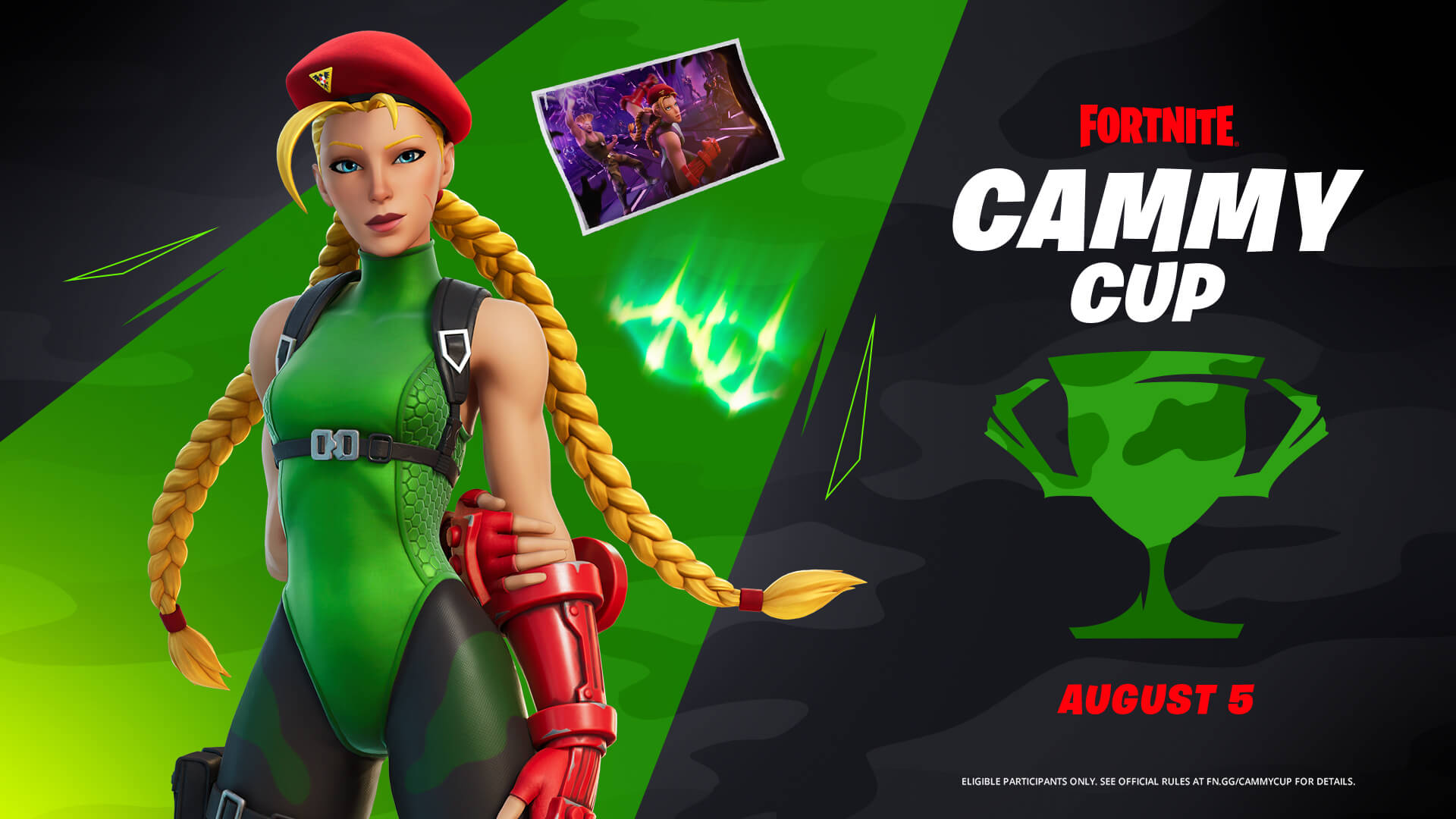 Even more, players who want to get their hands on the Cammy Skin (that sounds horribly wrong) will have the opportunity to compete in the 'Cammy Cup' on August 5th in a Duos tournament where top players can get the Skin and Back Bling. First place will see at least 42 points (1 point = 1 elimination) while those who get at least 8 points (rank 25-29) will earn the 'Round Two Loading Screen'. You can read more about the specifics of the Cammy Cup on the Epic Games blog here.