UPDATE: The official Fortnite social media accounts blew up at 5:00p PST with the announcement that Goku Black has joined the Battle Royale and is now available in the Item Shop.
Turn anger into runaway power!

Goku Black appears on the Island – powered up to Super Saiyan Rosé and ready to fight! pic.twitter.com/Lo00LmJMmm

— Fortnite (@FortniteGame) May 13, 2023
ORIGINAL ARTICLE:
Looks like PlayStation jumped the gun and revealed that a new Dragon Ball Super skin is coming to Fortnite in the form of Goku Black. Rumors over the last week or so began to spread online that Black was on the way with data miners finding curious references to the character. And while neither Epic Games nor any official Fortnite accounts have acknowledged or confirmed the skin, PlayStation accidentally debuted the skin on its online digital storefront.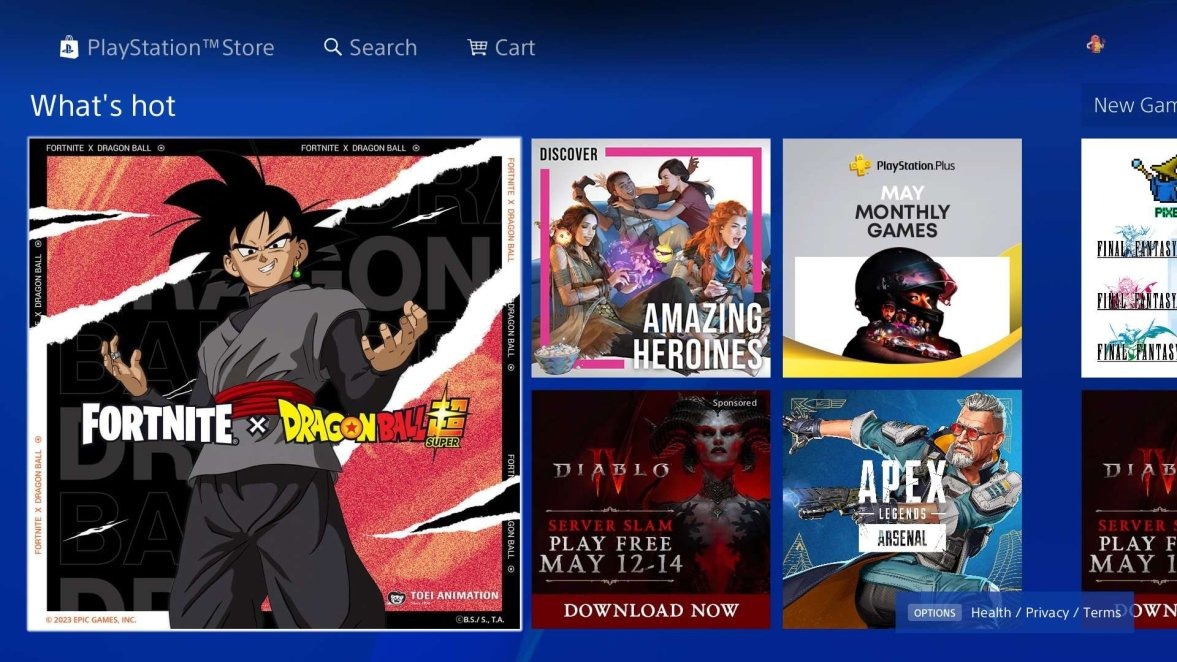 The image above features Goku Black in his standard outfit but according to the leaks, Black will also get a transformation or an alternate swappable appearance as Super Saiyan Rosé, the pink-haired super form. Additionally, the skin is said to come with a dual-wield axe-shaped pickaxe, presumably the weapon the character used in the anime/manga from which he comes from. On top of that, Black will also have a unique emote and wrap.
No word on the price or the release date of the character but presumably, it will be soon considering May 9th was acknowledged and coined "Goku Day". If we were to place our bets, Goku Black will likely cost roughly 1,800-2,000 V-Bucks and could come as early as next week, since the PlayStation Store blunder was likely the result of an incorrect date.