Fornite's next major collaboration is that of Robert Kirkman's comic-turned-animated smash hit, Invincible! According to recent leaks, the skins will include the titular hero, his father Omni-Man, and Atom Eve. A wearable 'Back Bling' also comes in the form of the head of the Immortal.
Take a look:
Shared by prominent leaker HypeX, the skins come with a handful of unique additional cosmetics such as a severed head, cape, and more.
Robert Kirkman of The Walking Dead fame found his next major smash hit in Invincible, a story about a young superhero living in the shadow of his Superman-esque father. But when Mark discovers his dad is not all he claims to be, his entire world is turned upside down. And now, players can bring that same energy to the popular Battle Royale.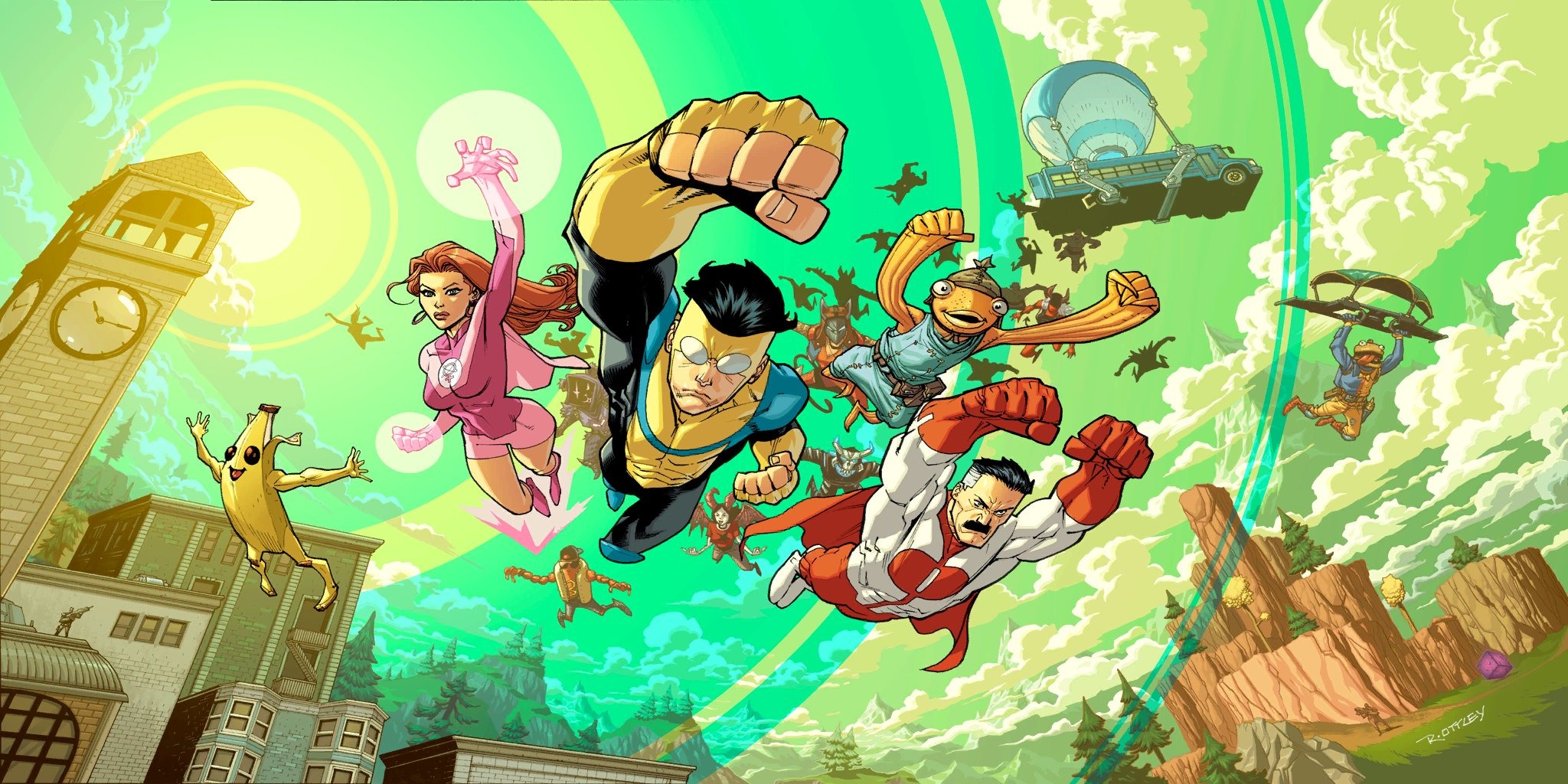 We don't know quite when these will be available but considering the amount of info dumped in this leak, one would have to consider this to be almost intentional on Epic Games' part, suggesting the official announcement could be right around the corner.
Fans of the series can pick up the comic collection at Barnes & Noble or other various literary retailers while the show can be watched over on Amazon Video where the second season just debuted.