Spider-Verse 2 was a no-brainer for Sony, after the smash hit of 2018's 'Into the Spider-Verse'. It was going to happen without a doubt in anyone's mind, and now we have a sweet breakdown of just who may be joining Miles Morales the second time around.
The official SpiderVerse Twitter account posted a glimpse of Spider-Logos in a quick video clip, teasing who might be expected to show up. Below is the video, and further down the article you can see some educated guesses on whom these logos belong.
April 8, 2022 🕷 #SpiderVerse pic.twitter.com/FC5nVIuciB

— Spider-Man: Into The Spider-Verse (@SpiderVerse) November 1, 2019
Below is a breakdown of possible recruits for the Spider-Verse, thanks to a bunch of vigilant Reddit users who posted their thoughts on what these could be. Some of these make a lot of sense, like the first one very clearly being Miles, while others are more questionable.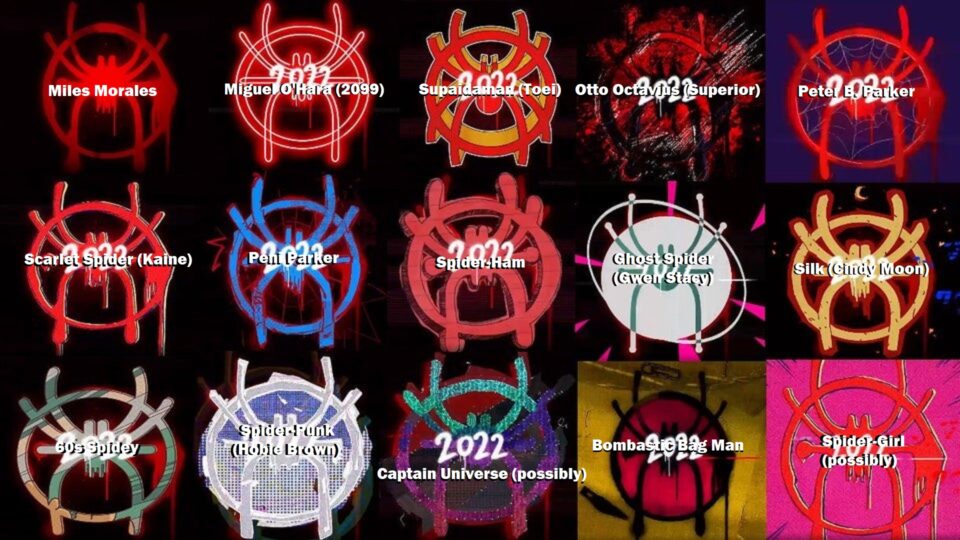 If the above image is any indication, we will see the likes of Spider-Gwen and possibly Peni Parker again, as well as Spider-Ham. No confirmation on if Noir will return, but it is likely that we will see Peter B. once more to join Miles in the sequel. There certainly does seem to be a significant amount of additional Spider-Men/Women/Children in the sequel, assuming they all make an appearance or two, but part of the charm of the first film was keeping it close to only a select few.
Building a close bond between the audience and 15 or so Spider-People might be difficult, but hopefully, the team behind the first Spider-Verse flick can stick to their roots and nail it again when the sequel hits theaters in April 2022.