After months of speculation, Nintendo has announced a miniature version of their extremely popular handheld-console hybrid system the Switch. The Switch Lite is a portable-only version of the Switch that swaps key features of the original console for a smaller size.
Switch Lite is designed specifically for handheld-play, so it does not include a dock nor can it be played from your TV. It also doesn't include Joy-Con controllers and instead uses buttons that do not detach from the system. Without Joy-Cons, that means the controller's HD Rumble feature will not be supported by Switch Lite as well.
The new console will cost $200 ($100 cheaper than the original Switch) and will debut in three colors: yellow, gray, and turquoise.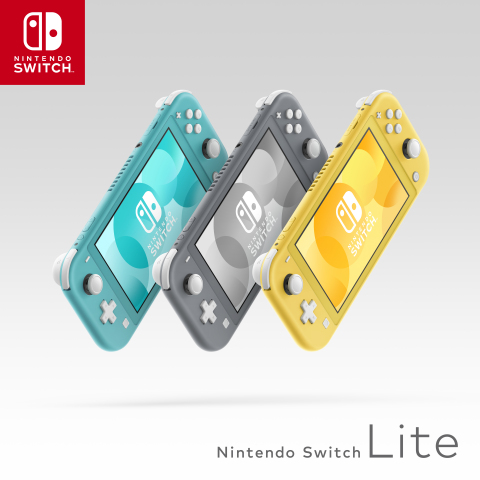 "Adding Nintendo Switch Lite to the lineup gives gamers more color and price point options," says Nintendo of America President Doug Bowser. "Now consumers can choose the system that best suits how they like to play their favorite Nintendo Switch games."
The Switch Lite launches on September 20.