Late Thursday night, not even a full week before the reset that would introduce a new season in Destiny 2, gaming company Razer allegedly let it slip that the 15th season of Destiny 2 will be officially be called 'Season of the Lost' with graphic and promo materials featuring none other than Mara Sov, Queen of the Reef and ruler of the Awoken.
The first of the two images we are sharing, is from Razer Cortex, a patented "game booster" that is meant to slow down non-gaming processes so your PC can focus on what is truly important: gaming. You can also buy games and products within Cortex, which is why the ad can be seen in the lower-left corner of the image below which appears to have accidentally gone live just under a week too early.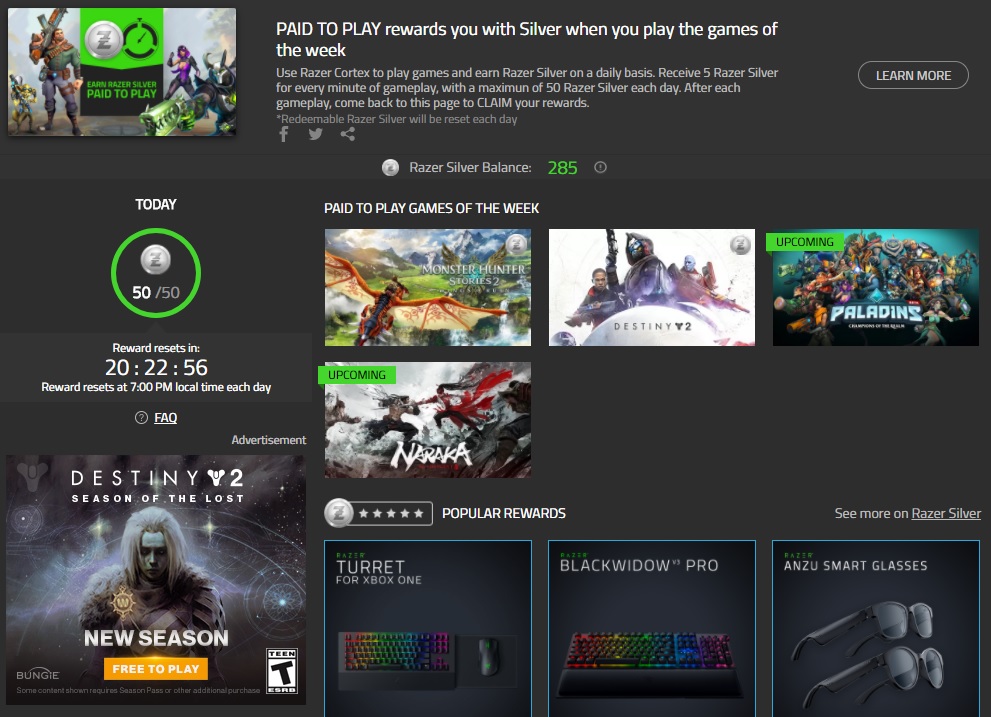 According to /r/RaidSecrets, a Destiny leak and "spinfoil hat" sub, a handful of leaks were shared over on Pastebin, a text hosting service where users can… you know, paste text. Apparently, a user posted a bunch of details regarding the upcoming 15th season including details regarding Mara Sov's return among other confirmed leaks after Bungie's recent teasers for the upcoming season in the last couple of 'This Week at Bungie' (TWAB) blog posts.
For now, we will hold our breath on the other details of the leaks, which can't be confirmed at this time but do feel a lot more legitimate now all things considered. That said, we know for sure that these images above are also likely to be legit, as is 'Season of the Lost'. But still, anything like this should always be taken with a grain of salt until we can see it for ourselves in-game or from Bungie directly.
Destiny 2's 15th season dubbed 'Season of the Lost' kicks off on the next weekly reset on Tuesday, August 24th.