Just in time for Halloween comes this beautifully creepy collaboration from the mind of mega-talented artist Alex Pardee and Rocom Toys called FUTURE ME.
The project launched this morning (10/31) at midnight and achieved fully funded status in under 3 hours!
Based on the original "Future Me" sketch by Alex Pardee, this new toy stands 9-inches tall, features a cute smiling tombstone, a realistic skeleton head, a textured mud body complete with creepy-crawly worms, and six points of articulation.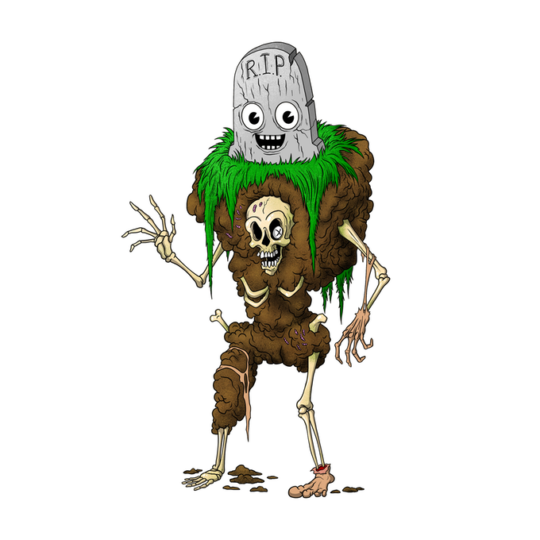 The Kickstarter campaign features a standard color version of "Future Me" at an Early Bird pledge of $75 (only 39 left at this price!) and a bunch of variant color versions of the toy like the Noir Edition, the Bone-Color Unpainted Blank Edition, and the Black Unpainted Blank Edition. On top of that, there are countless other options that can be unlocked through a bunch of stretch goals like add-on parts for the toy, bumper stickers, and exclusive enamel pins.
At the time of writing this, the campaign's $20k stretch goal has already been reached and the Happy Haunt Edition colorway has been unlocked for your pledging pleasure. Now the project just needs to hit it's $100k stretch goal so that everyone that pledges (mainly me) gets the Last Action Hero Add-On which features an additional bandana adorned head and a rocket launcher toting arm! Come on, doesn't that sound bad ass!?
One reward, the Hand-Painted 1-Off Edition, has already sold out, so don't sleep on this one, kids! Head over to Kickstarter right now and show this project your support!