Fortnite is not slowing down with its Marvel partnership, as a brand new in-game event called the 'DareDevil Cup' is kicking off this Wednesday with a fresh reward skin. All you have to do is participate in the event and do well enough to earn it. Yeah, you actually have to be among the top teams in your region in order to claim this prize for your own.
The DareDevil Cup, which is available for you to participate in this Wednesday, is rumored to be one of a handful of upcoming tournaments featuring an earnable skin. If these rumors are to be believed, and it sounds like they are indeed legit, later on in the season, you can earn Venom, Ghost Rider, Captain Marvel, and Black Panther by simply doing decent enough in their respective Cups (tournaments).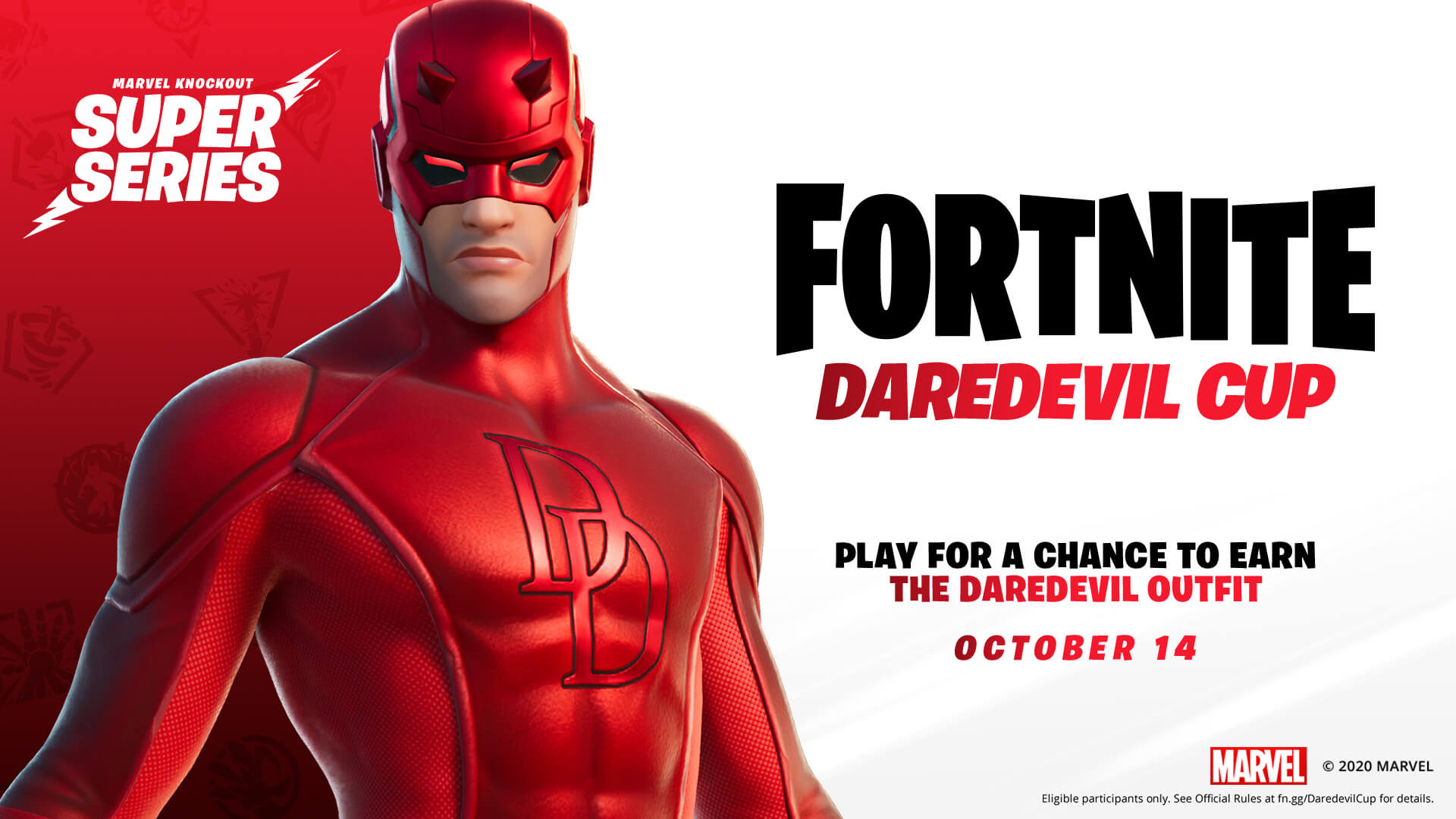 If you are like me, you really enjoy Fortnite and are having a blast with this new season. And if you are even more like me, you probably aren't too great at Battle Royale. So, while I certainly am going to try my chances in the DareDevil Cup, I likely won't be earning the skin for free this way. However, fear not, as the skin will be available later for purchase in the item shop if you want it badly enough.
The DareDevil Cup, which again is allegedly one of multiple coming later, is just the start of a much larger tournament which will lead to an ultimate prize of $1 million. So, this means if you and your team do well enough in the DD Cup, you can continue on to compete for some big bucks on November 21.
Additional thanks to Paul Tassi for sharing a recap of this news.