Bungie's next season of Destiny 2 asks whether or not you and your Guardians are worthy. Whether you are able to answer that depends entirely on whether or not you are still playing the game. Which, unfortunately, I am not. More on that later.
With the Sundial freed from the clutches of the Red Legion, one escaped Psion Flayer enacts a desperate ploy for revenge against the Last City. Guardians of the Light must set aside old differences to band together with unlikely allies and save the City from total destruction.
Season of the Worthy | Learn More Here
Each season gets a roadmap, or an outline of what you can expect during the introductory period of the season while the "content" feels freshest. This usually includes a few armor sets, including new Exotics or returning Exotics from D1, new Exotic Weapons or returning from D1, a new temporary PvE activity that is pretty much just a reskinned version of something you have played before, the same old Iron Banner, etc. Let's take a look at the official roadmap from Bungie for specifics: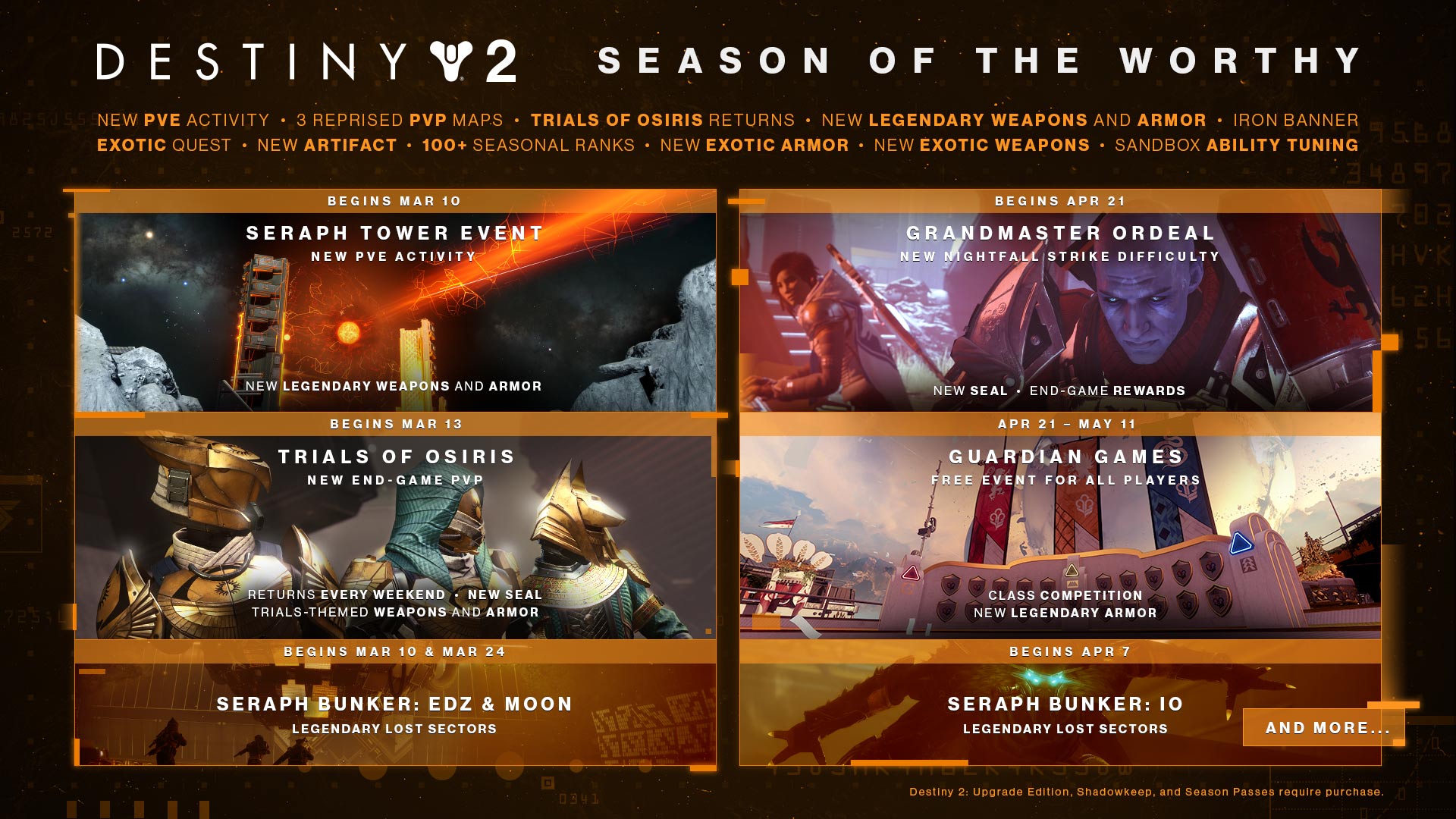 As you can see, some things are not outlined on the above roadmap, including a recently discovered exotic named Tommy's Matchbook, an autorifle that will be featured in SotW, along with the returning arc shotgun, Fourth Horseman. As is Bungie fashion, half the new "content" looks like it's been recycled from previous DLC with a good chunk of earnable loot being D1 content. Even Trials of Osiris is returning after the failed Trials of the Nine.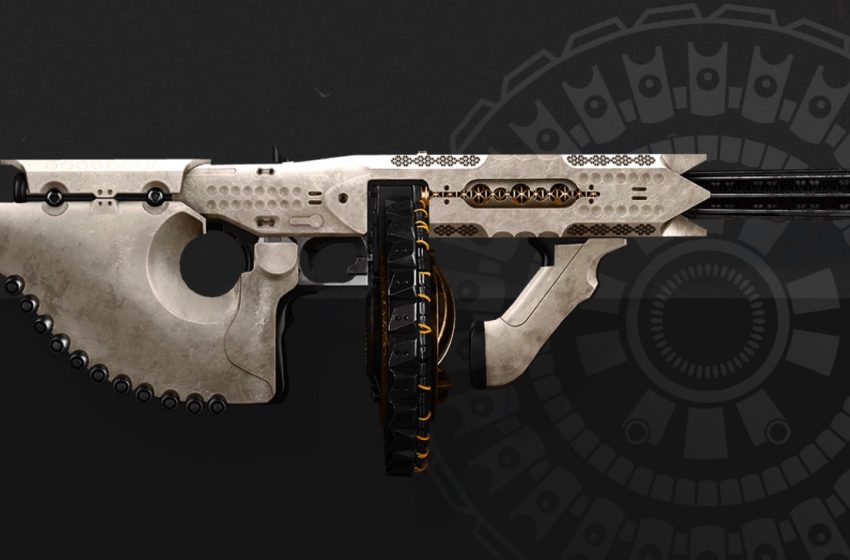 The community over on the official subreddit was pretty adamant about making sure Bungie didn't reveal everything future seasons had to offer by listing it all on the roadmap. From Bungie's point of view, they are trying desperately to keep the playerbase numbers high along with their retention, but at least they are making changes to some things.
Personally, I will likely be skipping out on this season, and possibly all future seasons. D2 has and is still, after going into its 2nd year back in September (and fifth, nearing its sixth year as a franchis), since tried to return to what made D1 special by constantly bringing back old content and recycling it. Nothing about D2 feels fresh from a gameplay standpoint. Everything is 'shoot this door' or 'ghost, hack this panel' or 'throw this charge' or 'slam this charge'. Until Bungie decides to create some new mechanics and build out a truly lively world that feels, you know, alive, Destiny as a franchise will continue to feel repetitive and boring.
Season of the Worthy becomes available on March 10.