Left 4 Dead and Left 4 Dead 2 are a couple of games that many zombie enthusiasts, like myself, have dumped countless hours into. And even with the recent fan-made, Valve-approved, DLC/expansion 'The Last Stand' having released this year, it is fairly obvious that Valve has no intentions of bringing Left 4 Dead 3 into the fold. As to why, I can't exactly say, but if you are like me and you are disappointed by this prospect, then it's high time we both cheer up because we might be getting something better after all.
As it just so happens, the original devs of Left 4 Dead saw fit to revitalized this nook and cranny of the zombie genre of games and are bringing in what looks like everything we have ever wanted in a modern release and sequel for L4D2. Titled 'Back 4 Blood', the game appears to have everything we love about the L4D franchise and then some, along with some incredibly smooth and beautifully polished visuals and gameplay.
Note: due to the game's graphic violence and gore, you may need to sign into YouTube to view the gameplay trailer below.
Back 4 Blood is a thrilling cooperative first-person shooter from the creators of the critically acclaimed Left 4 Dead franchise. You are at the center of a war against the Ridden. These once-human hosts of a deadly parasite have turned into terrifying creatures bent on devouring what remains of civilization. With humanity's extinction on the line, it's up to you and your friends to take the fight to the enemy, eradicate the Ridden, and reclaim the world.
FEATURES
Co-Op Story Campaign
Fight your way through a dynamic, perilous world in a 4-player co-op story campaign where you must work together to survive increasingly challenging missions. play with up to 3 of your friends online (4 total) or go solo and lead your team in battle.
Competitive Multiplayer
Play with or against friends in PVP. Become a Cleaner, one of the immune survivors, with special perks or switch sides and play as the horrific Ridden. Both sides come with unique weapons, abilities, and specialties.
Extreme Replayability
A new "roguelike" card system creates different experiences each and every time, putting you in control to craft custom decks, roll different builds, and undertake more demanding fights. The Game Director is constantly adjusting to player actions, ensuring exciting fights, extreme gameplay diversity, and tougher legions of Ridden – including mutated boss types up to 20 feet tall.
| Read More Details on Their FAQ Page
So, as you can tell from the listed features and the extended gameplay, this is pretty much the L4D2 sequel we always wanted. Made by the same folks, running the same sort of premise with massive improvements, enhancements, and the talk of building custom characters to meet more demanding circumstances adds for customization that we are really looking forward to messing around with.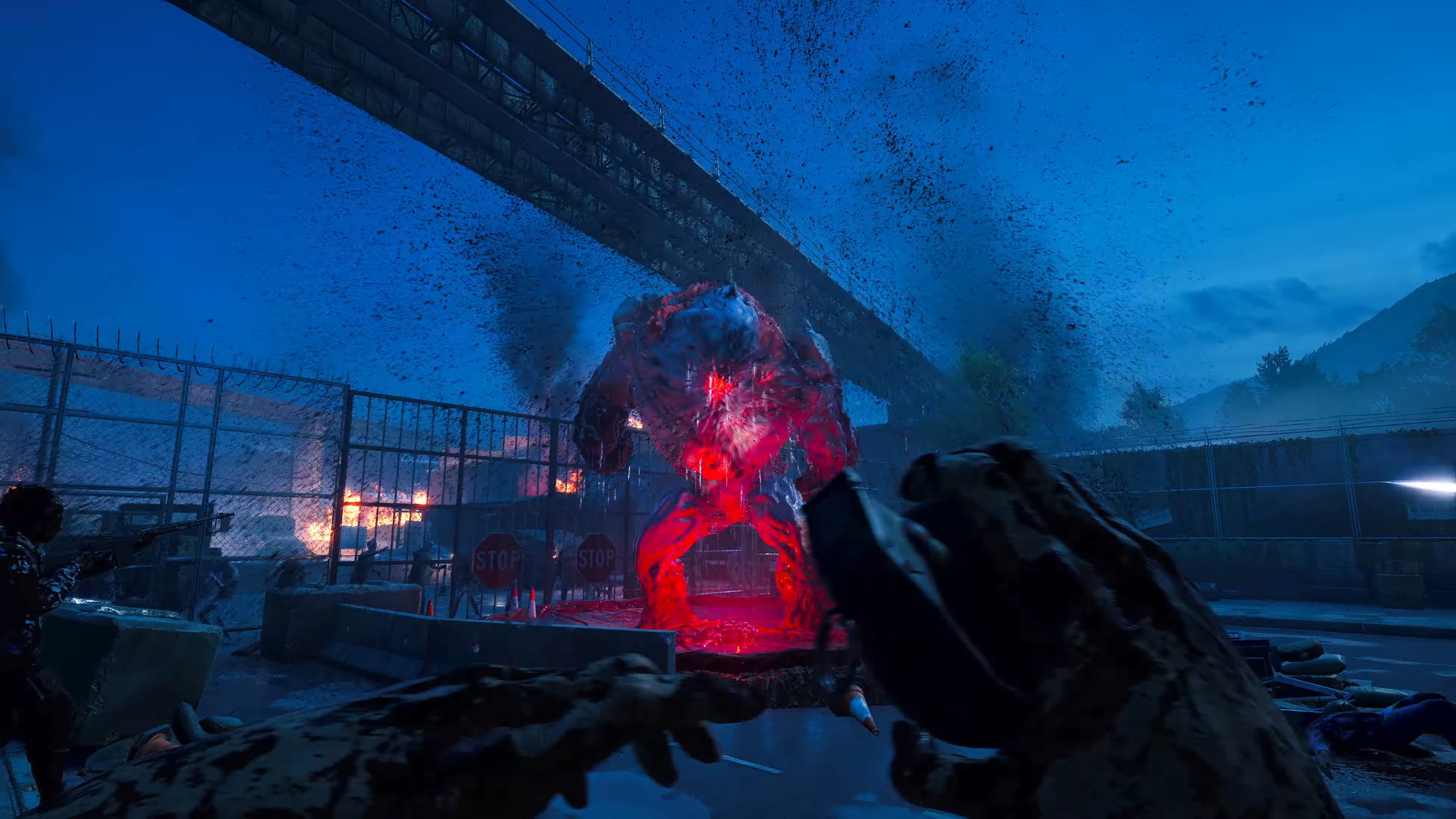 THE STORY
The Back 4 Blood story takes place after a catastrophic outbreak where most of humanity has either been killed or infected. Hardened by the unspeakable events and emboldened to fight for humanity, a group of veterans of the apocalypse called the Cleaners have rallied together to take on the parasite-infected horrors known as the Ridden to take back what is left in the world.
Turtle Rock Studios originally announced Left 4 Dead back in 2006 where shortly after, Valve quickly acquired the studios and renamed them Valve South. In 2009, Valve published Left 4 Dead 2 to critical acclaim and opened up the possibility of mod support for fans to tinker with all sorts of variations of the game including support for up to 16 players and campaigns of their own. The community has been chomping at the bit for a sequel, which seemed likely for a while but fizzled out to constant silence from Valve and Turtle Rock on the possibility of that happening. However, fans may find that Back 4 Blood will have everything they hoped for in a sequel, and then some, but we won't know for sure until the game releases mid-2021.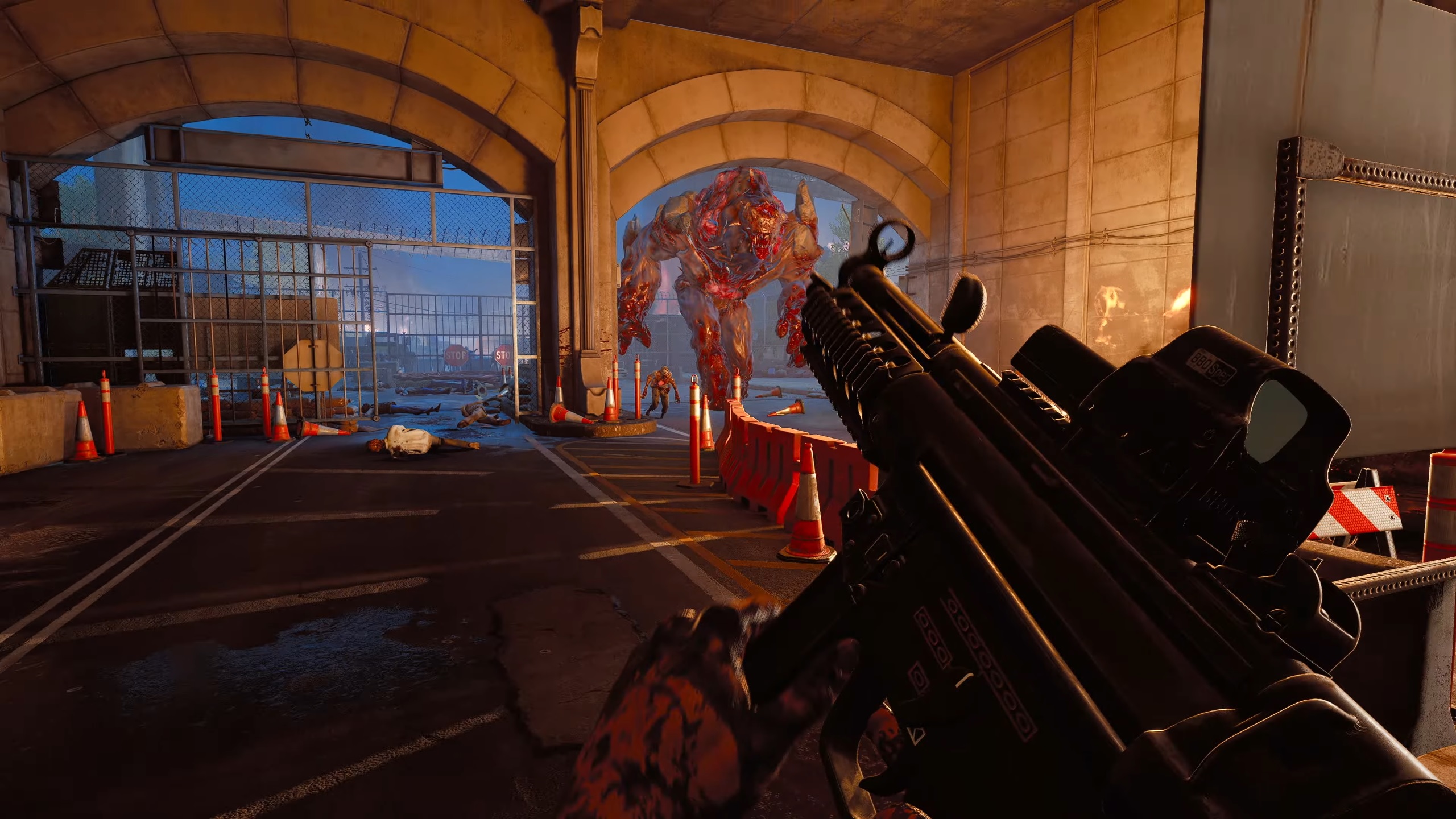 Back 4 Blood is still in development by Turtle Rock and will be available on all major platforms including PS4, PS5, XBO, XBSX, Steam, and Epic Games.
B4B is set to release on June 22, 2021 and is to be published by Warner Bros Games.