This year's New York Comic Con is setting up to be a big one and as fans eagerly await the festivities they can experience next month, exhibitors like Toei Animation are preparing to pull out all the stops and showcase something special which, in this case, is painting Times Square Red in celebration for the upcoming North American release date.
#NEWS @ToeiAnimation and movie committee #TimeSquare takeover for @OP_FILMRED on Oct 8 at 7pm ET during #nycc2022. More at https://t.co/8w29Bc98bu #OnePiece #toei #anime #movie pic.twitter.com/wLdVOEBdNe

— Scott Barretto (@ScottBarretto) September 27, 2022
As you may have heard, One Piece Film: Red absolutely dominated the box office during its theatrical release in Japan, not only becoming the highest-grossing film of 2022 but the 11th highest-grossing film of all time (in Japan).
One-Piece Film: Red comes to North American theaters on November 4th but ahead of that, the franchise will have a major presence at NYCC as Toei Animation has the US red carpet premiere event scheduled for October at 6:00p. After the premiere event, Times Square will be completely adorned with One Piece Film: Red banners, tapestries, and other decorations that fans can experience beginning that following Saturday.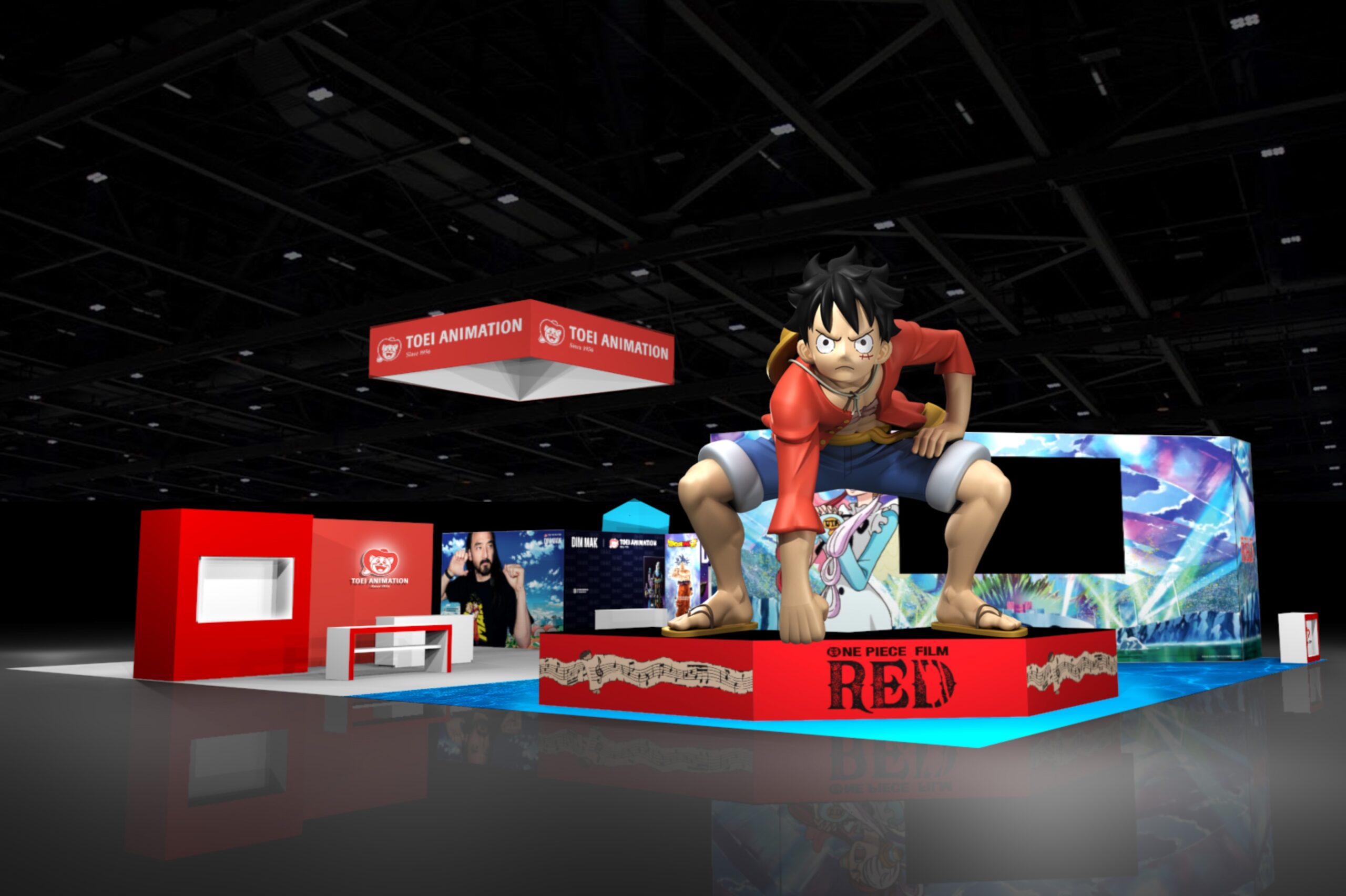 Toei Animation will have an equally larger-than-life presence at NYCC this year showing off their booth (2537) with life-size displays of characters such as Dragon Ball's Goku and Vegeta along with One Piece frontman, Monkey D. Luffy. In addition to the plays, fans can expect exclusive merchandise, photo opportunities, and more at Toei Animation's booth such as screenings of One Piece episodes that connect to the upcoming film.
Running from October 6th through October 9th, NYCC 2022 is going to be a big event, perhaps the largest it has seen since the pandemic disrupted conventions and canceled them entirely while more recent cons have had reduced capacity and significantly less foot traffic.
One Piece Film: Red comes to North American theaters on November 4th. Get your tickets [here]