Have you ever imagined a spider wielding a lightsaber and slaughtering other spiders in a murderous battle royale? No, of course, you haven't. But Neverjam is developing that into a game anyway and after you see it, we have a feeling you might want to play it.
On the surface, SpiderHeck looks like a bunch of spiders using weapons to try and massacre one another, and that is… pretty much it. But under the hood, there are a variety of weapons to choose from (not just laser swords), chaotic battles, and some impressive splat-physics along with destructible environments that alter the arena around you as you fight to the death.
So uhm… the spiders can now recall their laser swords#gamedev #madewithunity #indiedev pic.twitter.com/ooPAEyb2Nm

— Neverjam is making SpiderHeck (@neverjamdev) March 6, 2020
Okay… I might have *slightly* overdone some of the impacts values#gamedev #indiedev #IndieGameDev pic.twitter.com/8RijHvLh7P

— Neverjam is making SpiderHeck (@neverjamdev) March 10, 2020
The weapons are detailed enough to offer diversity and chaotic gameplay, as shown above with the wild "power fist", the handcannon-like device the spiders are blasting at one another. Then of course, if you happen to enjoy the laser sword, you can recall it almost like a Jedi using the Force.
Keep in mind that the spider you play as is not just a cosmetic gimmick, but actually has a purpose. Like those 8-legged demons do in real life, you will be able to crawl along each surface wall, whether it be the sides or upsidedown.
Neverjam is just a one-man dev team and there is not a ton of sources of information for the game out there outside of the Reddit and Twitter, though both receive frequent updates. There is also a Game Jolt profile for SpiderHeck but it seems far less active.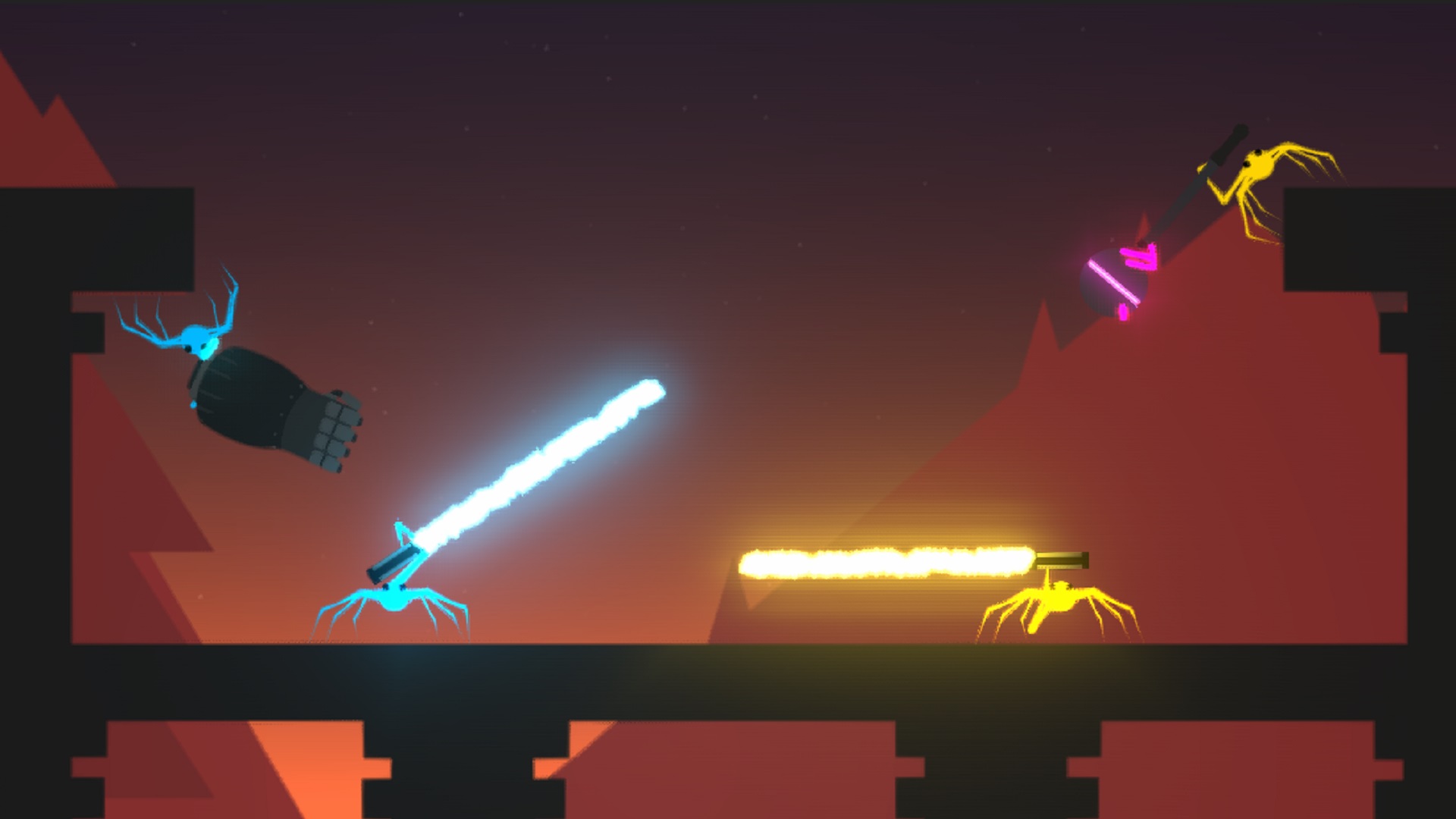 We have no idea where or when SpiderHeck will be released, but we assume PC is a safe bet. And until we know more about the future of the game, we will be following the Subreddit and Twitter with great interest. We advise you do the same.