Yesterday was an incredibly significant day for PC gamers as NVIDIA not only showed off their 40 Series of GPUs but a remarkable new suite of modding tools called "RTX Remix" that will take modding your games to a whole new level. RTX Remix, which will be free when it comes out, will allow developers and modding experts to create and build RTX mods for older titles, such as The Elder Scrolls III: Morrowind and essentially remaster them with relative ease.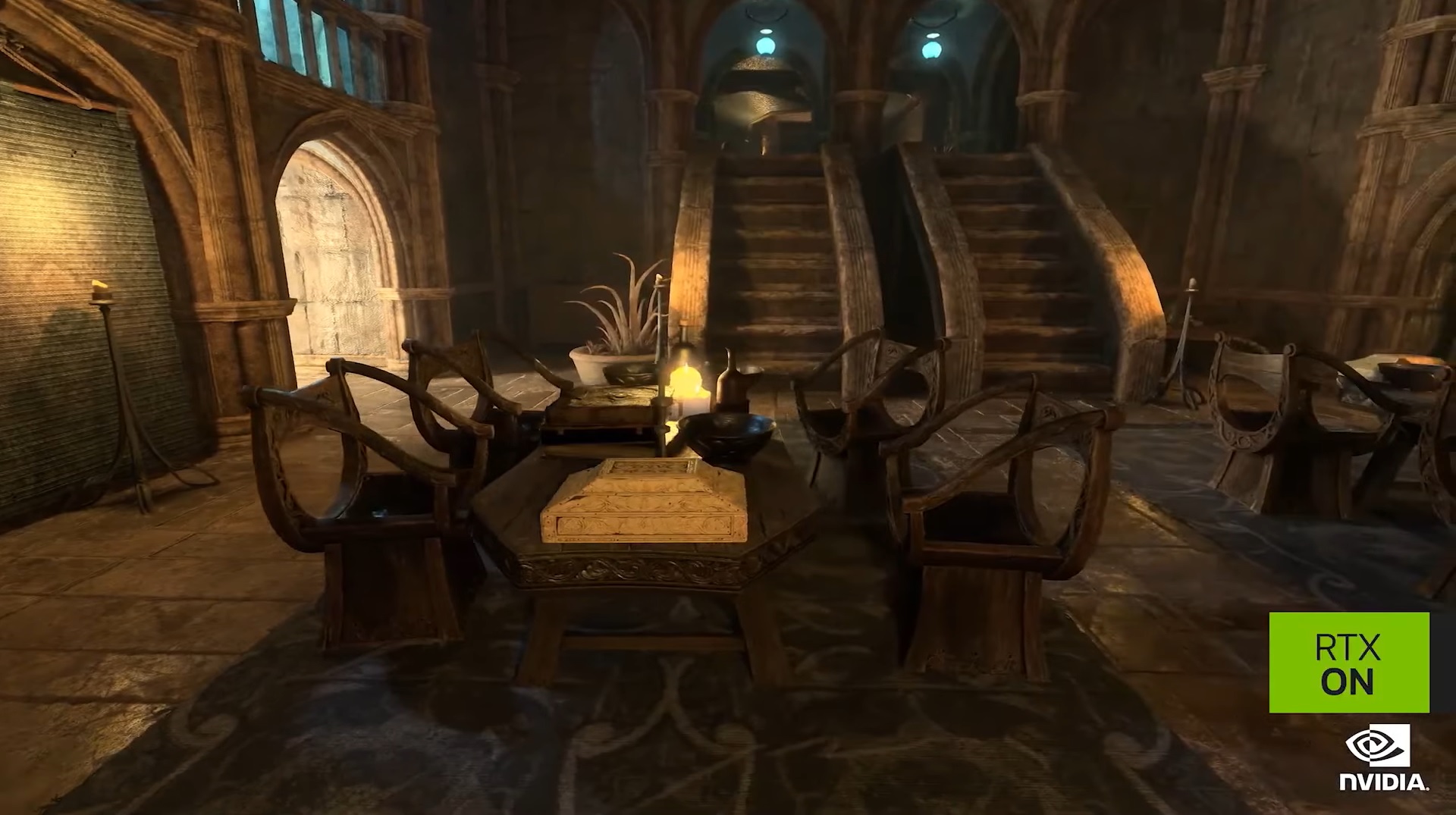 NVIDIA's full keynote can be viewed below but we started it off right at the moment NVIDIA's CEO, Jensen Huang, started showing off what modders will be able to do with RTX Remix while using Morrowind as the example.
Huang talks about how Morrowind, one the most modded game of all time, takes advantage of RTX Remix by using the AI-assisted toolset which can up-res textures and assets and convert materials to have physically accurate properties almost seamlessly. Modders can then quickly and efficiently improve the game's visuals like never before, making modifications and enhancements to classic games such as Portal and Morrowind easier than ever.
No specific date was given for the release of RTX Remix but these free tools, as well as Portal RTX, will be available sometime this fall after the release of Ada Lovelace, NVIDIA's new GPU microarchitecture.
To learn more about RTX Remix, head on over to NVIDIA's official blog post which goes into much more detail on how it works and what users can expect from the upcoming toolset.
While you wait for The Elder Scrolls III: Morrowind to get a modded remaster, take a look at my YouTube playthrough over on… YouTube. I post new episodes of Morrowind every week on Wednesday as part of "Morrowindnesday".