It looks like the original Dark Knight is finally returning. According to The Hollywood Reporter, Michael Keaton is in talks to reprise his role as Bruce Wayne/Batman for the upcoming solo Flash movie.
Keaton of course portrayed the character in Tim Burton's Batman and Batman Returns from 1989 and 1992. Since then, there's been four other big screen Dark Knights (and one coming soon with Robert Pattinson via The Batman), but this would mark the first time an actor reprises the role after another actor wore the cape and cowl.
If this deal with Keaton goes through, apparently he may appear in many other upcoming DC movies. THR also reports that if Keaton returns as Bruce Wayne, he may fill a mentor or connective tissue role akin to Nick Fury in the MCU. The outlet names the in-development Batgirl film as a possible project Keaton's Wayne could also appear in.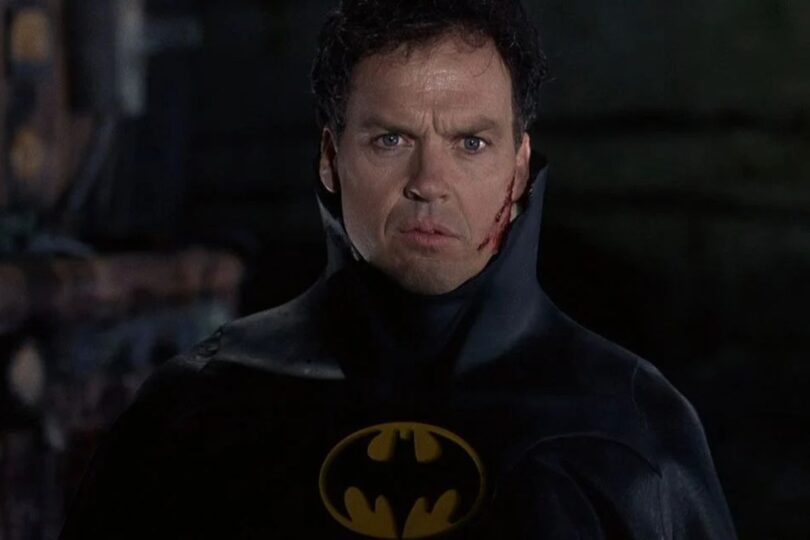 For now though, the only project we for sure know Keaton is being recruited for is the long in development solo Flash movie. The film's (current) director is It-helmerAndy Muschietti, with Ezra Miller as Barry Allen/Flash, reprising the role from Batman v Superman and Justice League.
Back in July, 2017 during Comic-Con (remember Comic-Con?), it was announced that the Flash movie would be an adaption of the Flashpoint comics story arc. In this storyline, Barry Allen wakes up in a DC universe where everything is different, notably with Bruce Wayne's father Thomas as an elderly Batman.
We wouldn't be surprised if the Flash movie tweaks the Flashpoint storyline so that instead of Thomas Wayne, Batman is an elderly Bruce Wayne played by Keaton.
It has yet to be confirmed if Keaton has agreed to reprise his iconic role, but our fingers are crossed that the generation-defining Batman finally comes back to the big screen.
The Flash solo movie is (currently) set to release on June 3, 2022.