Everyone's favorite old, perverted Turtle Hermit is finally joining the fight.
Master Roshi arrives in Dragon Ball FighterZ as part of DLC Fighterz Pass 3 on September 18.
Roshi debuted in early Dragon Ball as the martial arts master to Goku, Krillin, and later Yamcha. Notably, he is the creator of the most famous energy attack of the whole series; the Kamehameha.
Attacking with his staff at times and blasting around the stage with a Kamehameha, Roshi seems to be a very unconventional fighter. It appears he can use a handful of his most iconic moves, including the demon-sealing Evil Containment Wave and MAX Power Kamehameha, where he buffs up significantly.
Master Roshi joins Kefla and Ultra Instinct Goku as the Fighterz Pass 3 DLC characters. There's now only two remaining, and with a lot of fan-favorite characters now in the game, who could they be?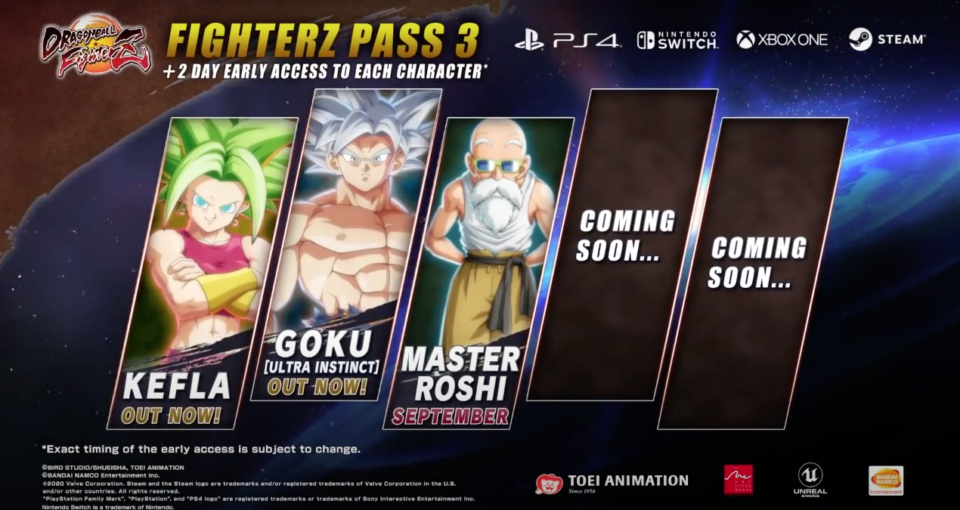 We'll have to wait and see (thoughts and prayers for Hercule and Dabura).
Dragon Ball FighterZ is available on PS4, Xbox One, Steam and Nintendo Switch.