The D23 Expo is currently underway and you can bet that throughout the weekend, there will be many a doozy of an announcement of Marvel projects. Among those are a handful of new video games that will be coming to a console near you, including an untitled Black Panther and Captain America WWII team-up that was just teased.
Take a look at the teaser trailer:
We have no idea what sort of game this will be but considering that the studio behind it, Skydance Media, is being run by the ex-creative director of Naughty Dog, Amy Hennig, we suspect it will be an action-adventure game of sorts. Especially since she has a history as the creative director for the first three games in the Uncharted franchise.
The teaser does not show much other than two Avengers working together to stop Hydra during WWII. Keep in mind that this would not be T'Challa, but rather his ancestor, presumably his grandfather, that players could take control of.
In addition to the two super heroes are two additional playable characters, an American soldier named Gabriel Jones and Wakandan Warrior Nanali. With four playable characters, we assume that there will likely be co-op of some kind with gameplay being somewhat familiar among Uncharted fans. Sounds pretty rad, if you ask us.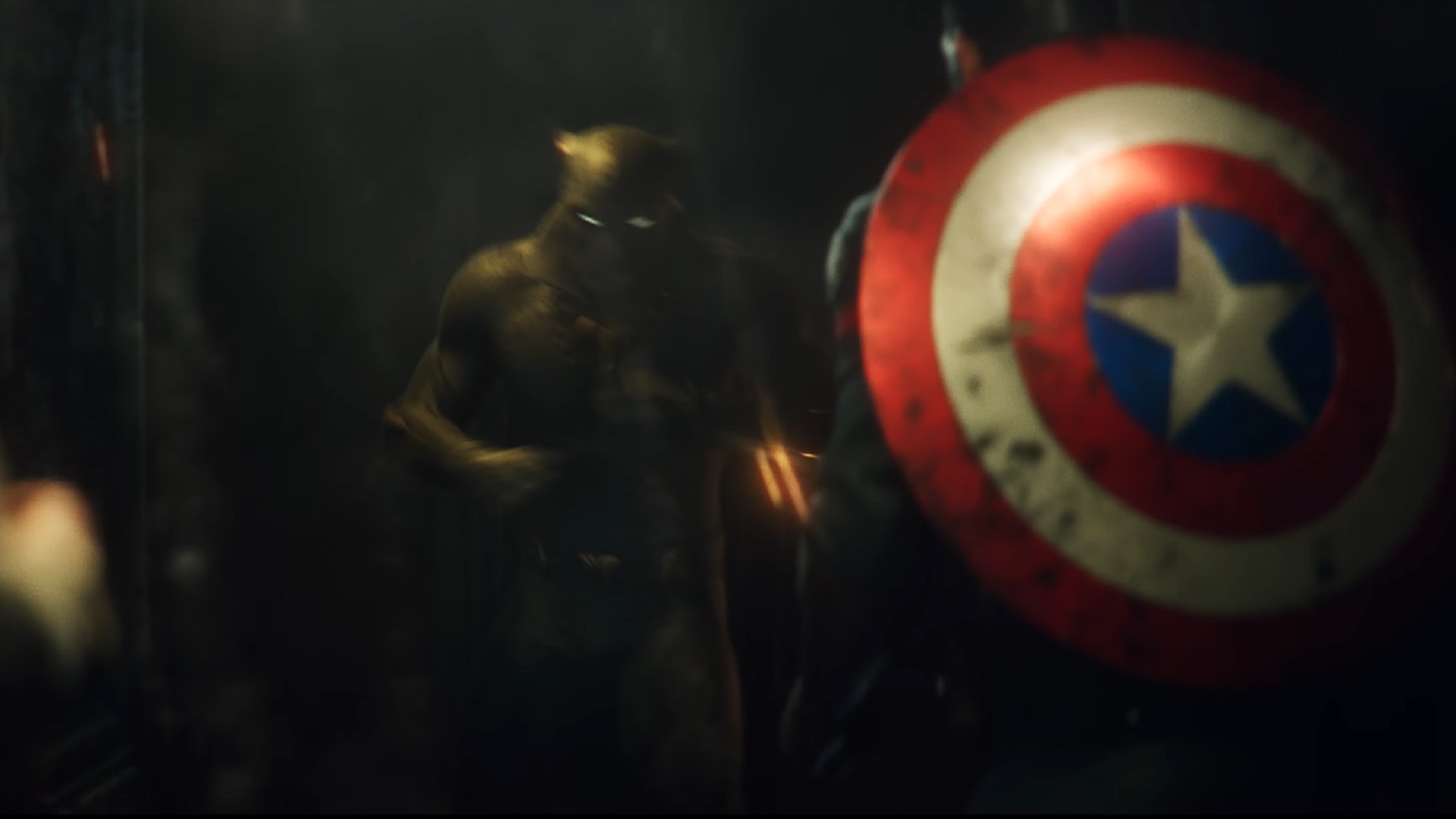 Unfortunately, all we were shown is all we know so far. No official title was provided and no word on a release date or what platforms the game would be coming to. And as exciting as this project sounds, it is really frustrating that video game projects are announced so early without even an official name yet. Maybe wait until next year when you have hammered out those specifics? Just a thought.