Whether you have found a way to work from home or if you are just relaxing in the evening, we are all spending a lot more time in our homes. Because of this, it is important that you create a home that is going to help you reach your goals. Making a house that is a sanctuary for you will help you feel relaxed, productive, and truly at home.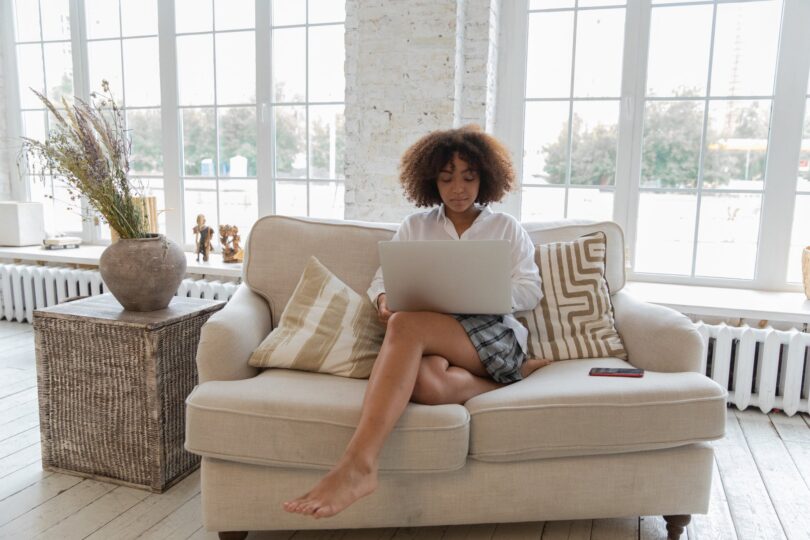 Create a Workspace
One of the most important things you need to do if you are working from home is to create a workspace that is just for work. It could be a separate room if you have space, but it can also be a desk in the corner of your room or a seat at the dining room table. Creating a dedicated workspace will help you to focus on work, even if you are not used to working at home. Training your brain that it is time to work at a certain spot will help you be more productive. 
Communicate
If you are not living alone, then it is important that the space supports everyone's needs. Communicating openly about what everyone needs and how you can achieve that. It is important that everyone in the home understands and respects the important spaces to everyone else so they can stay important. 
Personal Touches
You should add things to your space that are special and important to you. Claiming the space as your own and putting things in it that will support your goals and make you happy will go a long way towards helping you feel happy in your home. This could be pictures, quotes, the use of certain colors, or flowers. Whatever it is, make sure that it is helping you feel more at home. 
Invoke the Senses
Engaging your senses is a great way to connect to your space and feel more grounded and calm. You can use the things you like to smell, taste, see, hear, and touch in your home for different purposes. You can light your favorite candle while you read a book. You can diffuse calming essential oils before bed. You can hang your favorite pictures up near your desk. You can get a soft blanket for your chair. Use this connection with your sense to create spaces that feel safe or productive or relaxing when you need them. 
Room Details
While you are thinking about ways that you can make your home a sanctuary, it is important to think about the basic elements of the room as well. Floors, window treatments, and lighting can have a big impact on how you feel in a space. Some spaces might be better served with carpet while others would benefit from parquet flooring. 
Be sure to look at your window treatments and see if they can be improved. While you may want airy curtains in the living room to let in a lot of natural light, you may want to opt for blackout curtains in the bedroom to help you sleep better. Other sources of light like lamps and overhead lights should be carefully considered and used to support the function of that space.