Jensen Ackles is no stranger to the DC universe. Having voiced Red Hood among other DC characters (like appearing opposite Tom Welling in Smallville), Jensen showcased his unique and custom-made costume for Halloween this year.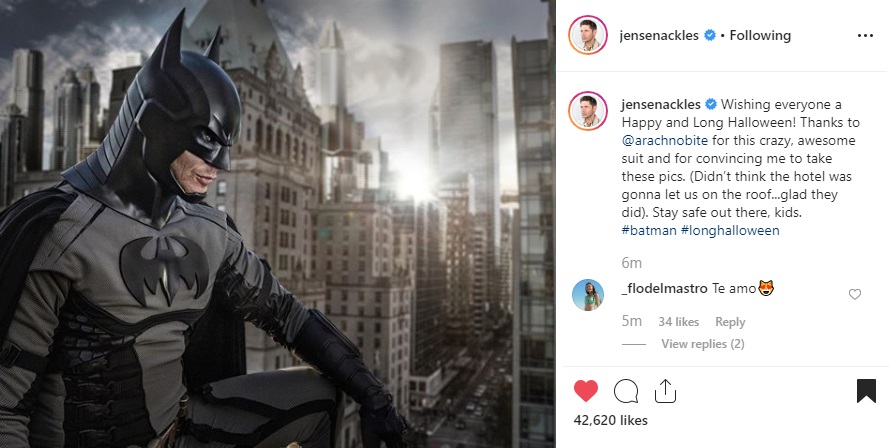 The costume appears to be made of mostly cloth and silicon, which, let's be honest, has to be more comfortable than wearing rubber and leather all day. The photos were apparently taken atop Ackles' hotel, where he managed to get some really nice shots of himself dawning the cape and cowl of The Dark Knight.
Pretty neat, if you ask us.