In a completely bizarre and shocking twist of events, Henry Cavill has announced via Instagram that he will be leaving Netflix's The Witcher series after season 3 with Liam Hemsworth stepping in as Geralt of Rivia for season 4.
Take a look at the post below: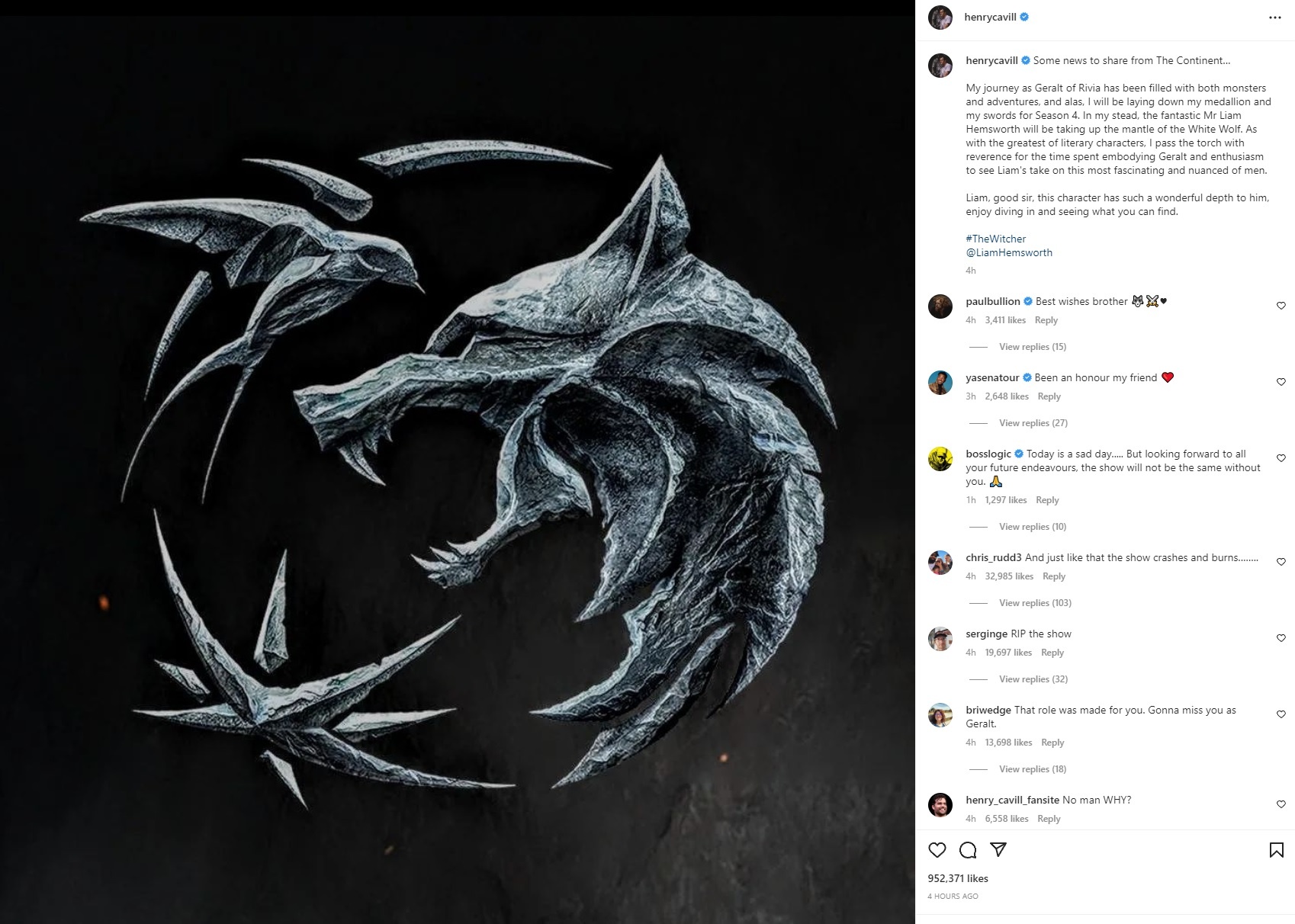 Some news to share from The Continent…
My journey as Geralt of Rivia has been filled with both monsters and adventures, and alas, I will be laying down my medallion and my swords for Season 4. In my stead, the fantastic Mr Liam Hemsworth will be taking up the mantle of the White Wolf. As with the greatest of literary characters, I pass the torch with reverence for the time spent embodying Geralt and enthusiasm to see Liam's take on this most fascinating and nuanced of men.
Liam, good sir, this character has such a wonderful depth to him, enjoy diving in and seeing what you can find.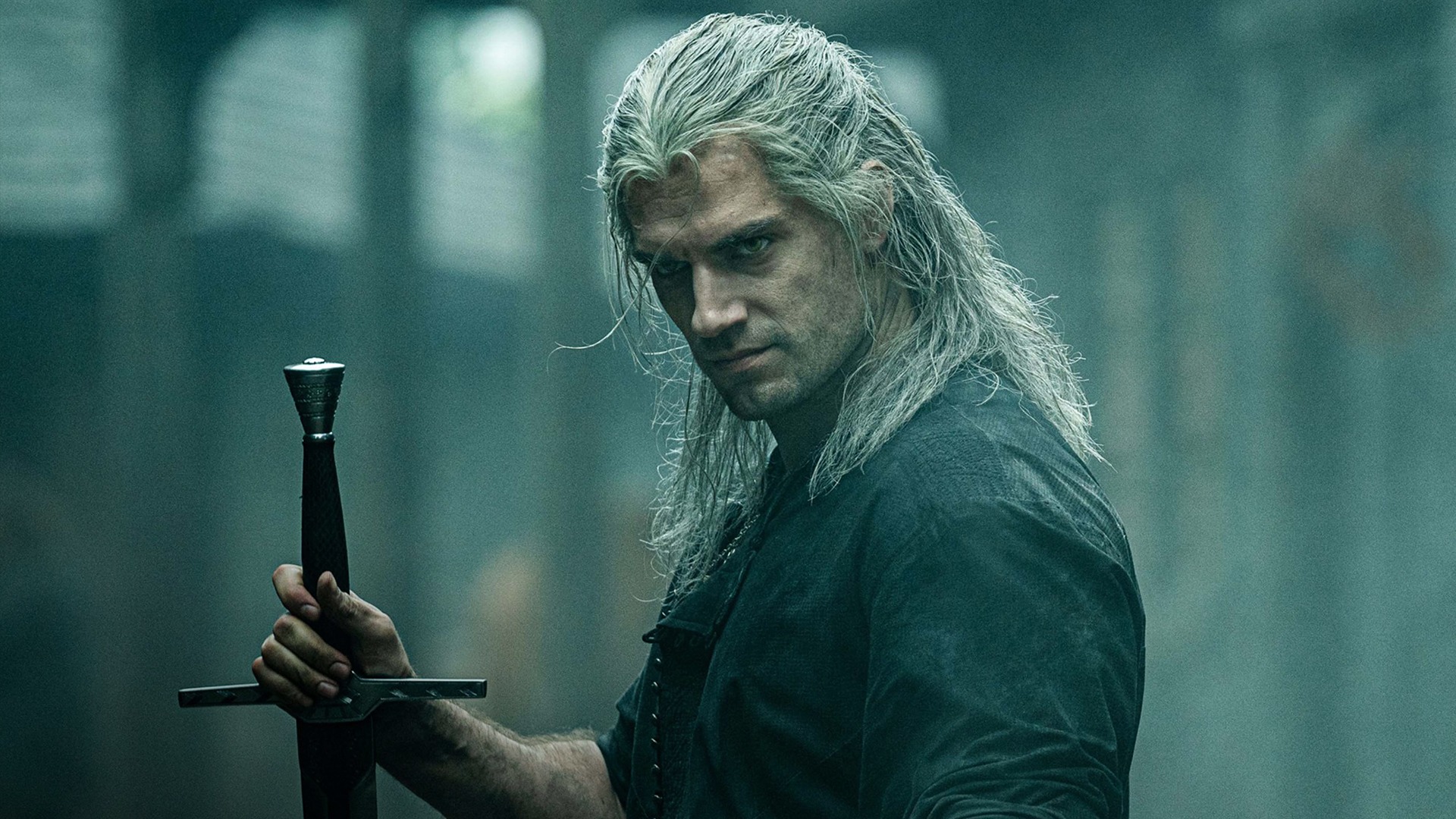 Immediately after Cavill shared the news, fans began to speculate what the real reason for his departure could be and how the series could go on without him. Many were quick to point out that now that Cavill is back as Superman, he likely will be signing on for major film projects in the DCEU that will hinder his ability to continue his role as Geralt. That said, another major factor could be that Cavill has had a difficult time with the writers and showrunners of The Witcher after much of the series had been butchered or re-written, despite Cavill's attempts at trying to keep the series faithful to the source material.
According to insiders, Cavill had fought very hard for the role of Geralt of Rivia as he himself is a huge Witcher fan. There had been a lot of chatter surrounding the first two seasons of the series where it was alleged that Cavill was actively trying to course-correct the show as it was steering too far astray from the source material. While we can't confirm this, it would make sense that a combination of opportunity as Superman in big blockbuster films and being frustrated at the direction The Witcher series has gone and is going were both major factors in his decision to leave.
It's official: The Witcher is returning for Season 4, and Henry Cavill will be handing his swords to Liam Hemsworth as the new Geralt of Rivia after Season 3. Welcome to the Witcher family, @LiamHemsworth!

Read more: https://t.co/ABQMdqkzXX pic.twitter.com/xyIaRBbiRT

— The Witcher (@witchernetflix) October 29, 2022
As of now, there are only two seasons of The Witcher streaming on Netflix currently which means that fans will get at least one more season with Cavill as Geralt of Rivia in season 3. After that, Liam Hemsworth will take over in season 4.
We must admit, if it was not for Henry Cavill in the leading role, we probably would have skipped out on The Witcher entirely. And while we have nothing against Liam Hemsworth, this news is devastating for fans and we would not be surprised if season 4 was the final season. Best of luck to Liam. He is going to need it.