Earlier today, Bethesda and Amazon shared the news that a new Fallout series was coming to the latter's streaming service sometime soon. Not many details were given, outside the teaser which detailed that it would be an Amazon Original and that the series was a combined partnership with Bethesda Game Studios, Amazon Studios, and Kilter Films.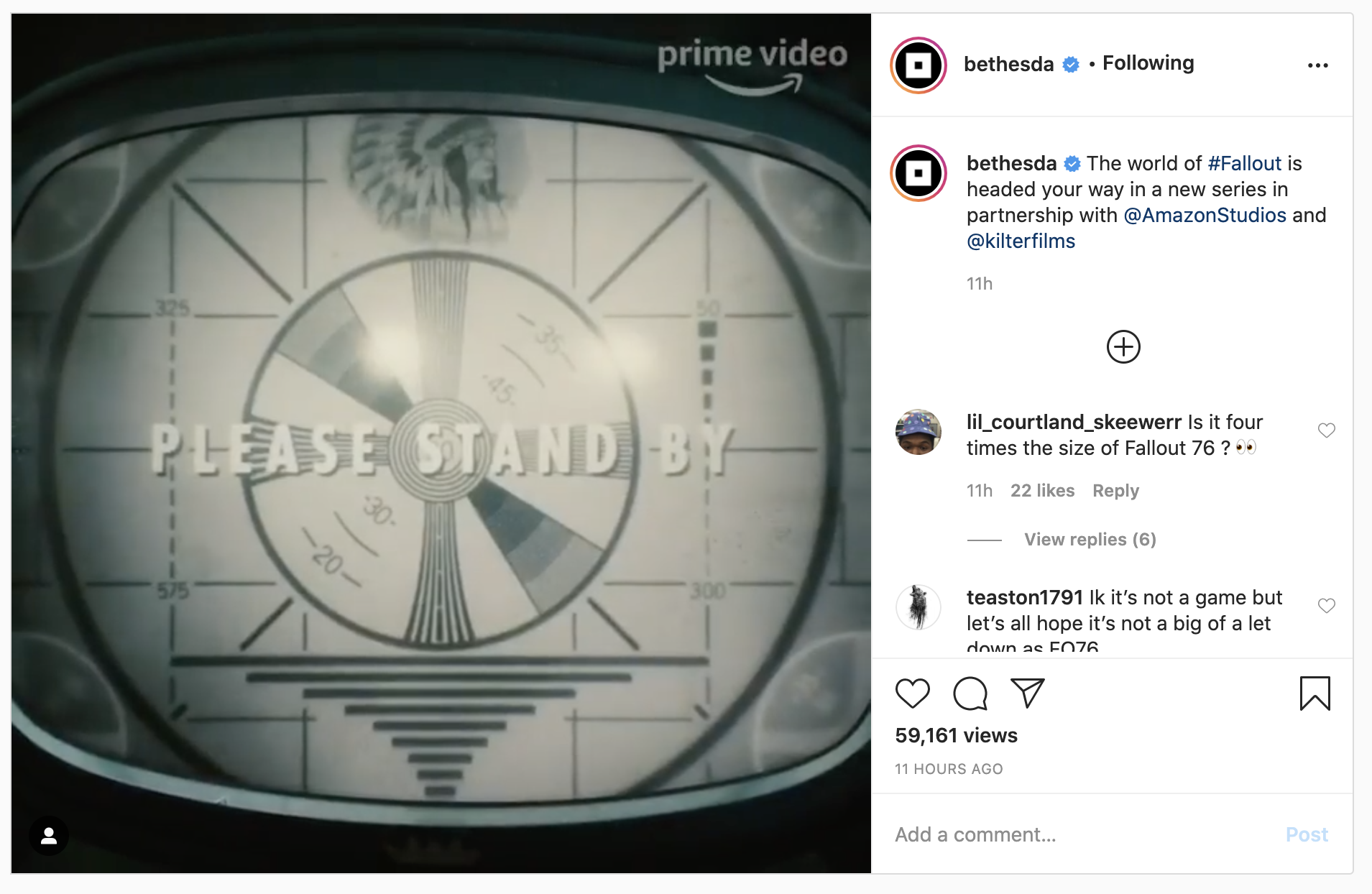 Kilter Films is relatively unknown, but they do have a rather large resume of film projects, though you likely haven't seen many, if any, of them.
Additionally, an interesting report from THR states that the West World showrunners, Lisa Joy and Jonathan Nolan, will be spearheading the project as part of a deal they have with Amazon. So if you weren't already excited at the prospect of a Fallout series, maybe now you might be.
No release date was given, but as always, expect more details here as soon as we get them.