Earlier this week, we reported that some new leaks in the Fortnite game directories all but confirmed that a Dragon Ball collaboration is coming to the popular Battle Royale. Fans have long since suspected this would happen eventually after the partnership between Epic Games and Shueisha and now might just have a little more details that further add to what fans are already hoping for when it happens.
The previous leaks suggested Dragon Ball was coming to the island of Fortnite's battle royale in some sort of in-game event and not just cosmetic skins. We believe this because the evidence shows a new item added to the game files that we now know to be called a "Stamina Capsule", a device that resembles a Capsule Corp. capsule that has been seen since the original Dragon Ball anime and manga and many games and story arcs since.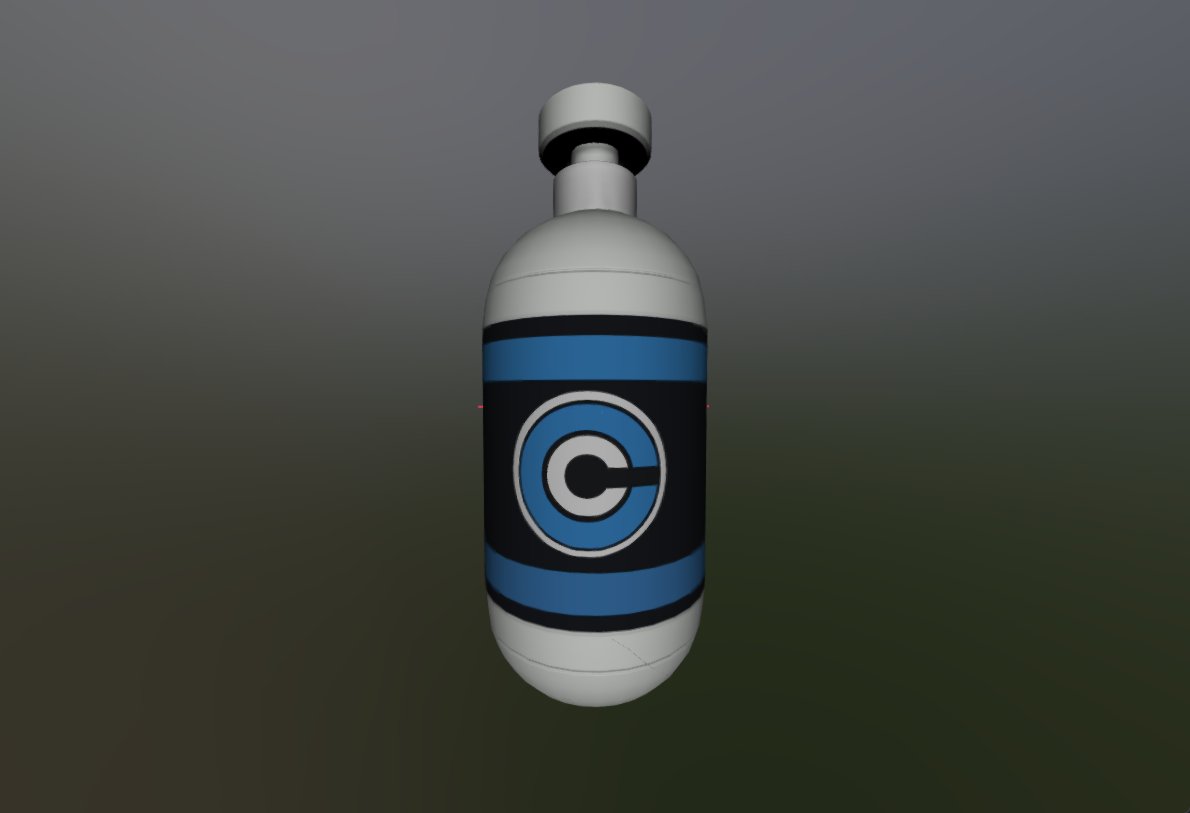 The Stamina Capsule is undoubtedly, unmistakably Dragon Ball related which means that instead of just getting a handful of cosmetic skins in the item shop and calling it a day, there will be some sort of possible event presence for the Z-Fighters on the island itself in some way, similar to how Lightsabers could be found for previous Star Wars-related events.
Speaking of skins, we do not know exactly who or what is coming to the island yet but we have been hearing that the leaks confirm that at least four specific Dragon Ball skins will be available. This news comes from Hypex, who we previously heard the initial leaks from, who allegedly got the information from user MidaRado.
https://twitter.com/HYPEX/status/1546434937942953984
Further leaks also suggest that the Battle Bus is expected to undergo a design change, something that many suspect is due to the introduction of the Z-Fighters and any related events on the island. Previously, the Bus had undergone a design change when popular Shueisha anime/manga property Naruto was first introduced, which suggests that Dragon Ball may seem to provide a similar influence as well.
The Celebration Battle Bus design is now set to disappear on August 16!

Interestingly, the new Dragon Ball movie will be released just 3 days later!

I wouldn't be surprised if we're getting a Dragon Ball Battle Bus, the same happened for Naruto!

(Theory by @OfficialRyatt)

— Shiina (@ShiinaBR) July 8, 2022
As Shiina points out, the Battle Bus will undergo a design change around the middle of August on the 16th, a curious time considering that the new Dragon Ball Super Hero film hits North American theaters on the 19th of the same month. All of these leaks and theories seem to line up perfectly with the movie's release, so we have to suspect that it is very likely that Dragon Ball's presence in Fortnite will perfectly coincide with the new film coming out.
This news also suggests that the four skins coming to the island will likely be movie tie-ins, meaning that an adult Gohan and Piccolo are pretty much guaranteed but it would be insane not to include Vegeta and Goku as well. Those four heroes are what we predict as the four immediate skins coming to Fortnite at first but we assume more will come out later exclusively to the item shop. This has happened with many franchises so far with various Star Wars and Naruto skins coming out and becoming available without having any major in-game events to trigger them.
These leaks all but confirm what fans are expecting and we can't wait to run around with Goku and a sniper rifle or Vegeta with an auto-rifle but as silly as that may sound, consider all the insane skins and collaborations that have already been introduced to Fortnite. And, considering that Epic Games has a huge partnership with Toei and Shueisha, Dragon Ball likely won't be the last anime/manga franchise to come to the game. In any case, predictions line up around Dragon Ball Super Hero's release around August 19th, so you can expect more official confirmation from Fortnite and Epic's social media around then.