In honor of the 10th Anniversary of "Dragon Ball Z: Battle of Gods," Goku and his companions are set to make a triumphant return to the silver screen this October in one of the most iconic battles ever witnessed in the Dragon Ball universe. Toei Animation and Fathom Events have jointly unveiled their plans to re-release "Dragon Ball Z: Battle of Gods" as a special two-day cinematic event scheduled for October 17th and 18th, gracing theaters across the United States.
"Dragon Ball Z: Battle of Gods," an extraordinary creation by the mastermind behind Dragon Ball, Akira Toriyama, who not only crafted the narrative but also scripted the screenplay and designed the characters, first premiered in Japan in 2013. At that time, it marked the first new feature film in the Dragon Ball franchise after a 17-year hiatus. For the upcoming commemorative event, audiences will have the unique opportunity to view the extended edition cut of the film, boasting a 105-minute runtime, presented in English dub on both days. This marks the first-ever screening of this extended edition in U.S. theaters.
Fans eager to participate in the "Dragon Ball Z: Battle of Gods" 10th Anniversary celebration can do so in over 800 theaters nationwide, thanks to Fathom Events. Specific screening locations can be found by checking local listings.
Tickets for the "Dragon Ball Z: Battle of Gods" 10th Anniversary theatrical re-release are available now for purchase on FathomEvents.com. They can also be obtained at participating theater box offices.
The Dragon Ball phenomenon was ignited in 1984 with the debut of Akira Toriyama's manga in Shueisha's "Weekly Shonen Jump," quickly ascending to become a top-tier title during its decade-and-a-half run. Since then, the manga's popularity has continued to skyrocket, amassing an astonishing record of 260 million copies sold worldwide and counting. This enduring popularity has seen the Dragon Ball franchise expand beyond manga into realms such as TV animation, movies, games, and merchandise.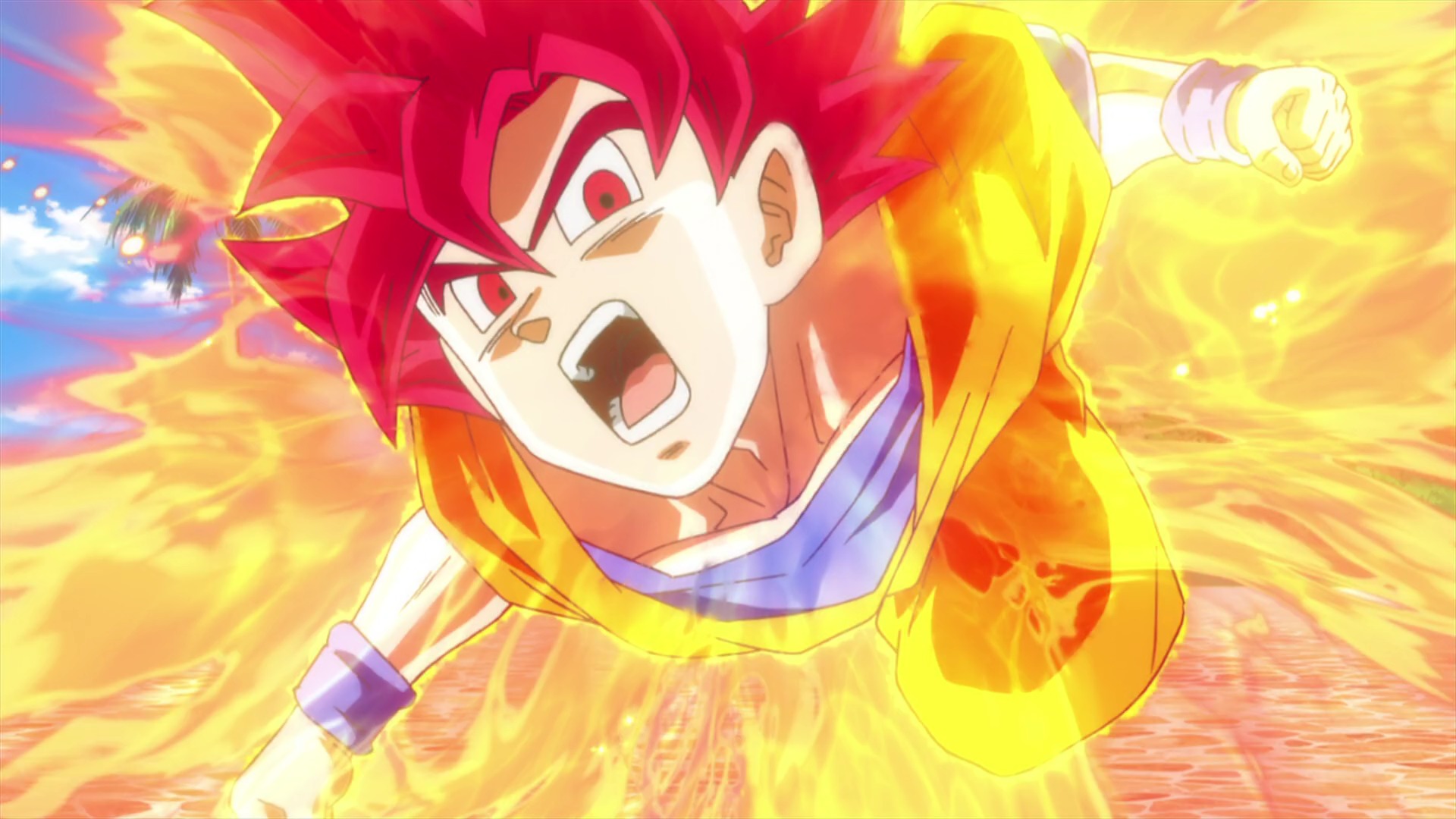 Film Synopsis
Picking up where the Dragon Ball Z television series left off, following the triumph over Majin Buu, a new formidable power emerges, threatening humanity's existence. Beerus, an ancient and formidable God of Destruction, embarks on a quest to locate Goku after hearing whispers of the Saiyan warrior who vanquished Frieza. Recognizing the dire peril that Beerus poses to their home planet, the Z-Fighters must devise a strategy to thwart his cataclysmic ambitions before it's too late. Only Goku, the last hope of humanity, can ascend to the legendary Super Saiyan God level and prevent Beerus from annihilating Earth and, perhaps, the entire cosmos!
For additional details regarding the "Dragon Ball Z: Battle of Gods" 10th Anniversary theatrical re-release, including media assets, please visit the Fathom Events press site here.
About Toei Animation Inc.
Situated in Los Angeles, Toei Animation Inc. oversees the distribution of Toei Animation's renowned properties, including franchise series such as Dragon Ball, Sailor Moon, One Piece, Digimon, Saint Seiya, and many more across North America, Latin America, South Africa, Australia, and New Zealand. Toei Animation's Los Angeles branch also manages all aspects of consumer product licensing for its film and television brands within these regions. For more information, kindly visit toei-animation-usa.com.
About Fathom Events
Fathom Events stands as a prominent figure in the entertainment sector, recognized as a top-tier distributor of content to movie theaters in North America. It is jointly owned by AMC Entertainment Inc. (NYSE: AMC), Cinemark Holdings, Inc. (NYSE: CNK), and Regal, a subsidiary of the Cineworld Group (LSE: CINE.L). Fathom operates the largest cinema distribution network, delivering a diverse array of programming and experiences to cinema-goers in all major U.S. markets and spanning more than 45 countries.
For further information, please visit FathomEvents.com.