Destiny 2 has shifted and changed so much since its disastrous launch several years back and while so many adjustments, tweaks, and alterations to the game have moved it into a much more enjoyable place, the Eververse still bothers us with its excessively high prices. Especially for event-centric armor ornaments.
Destiny 2's Festival of the Lost runs from October 18th to November 8th. 
If you have played Destiny at all in recent years, you would have noticed that developer Bungie has placed a certain amount of focus on microtransactions for some really cool stuff that, quite frankly, should be earnable. And while you can accrue Bright Dust by completing various bounties found in-game, the returns are abysmal compared to the prices for event-exclusive cosmetics, such is the case with this year's Gundam-themed Festival of the Lost armor.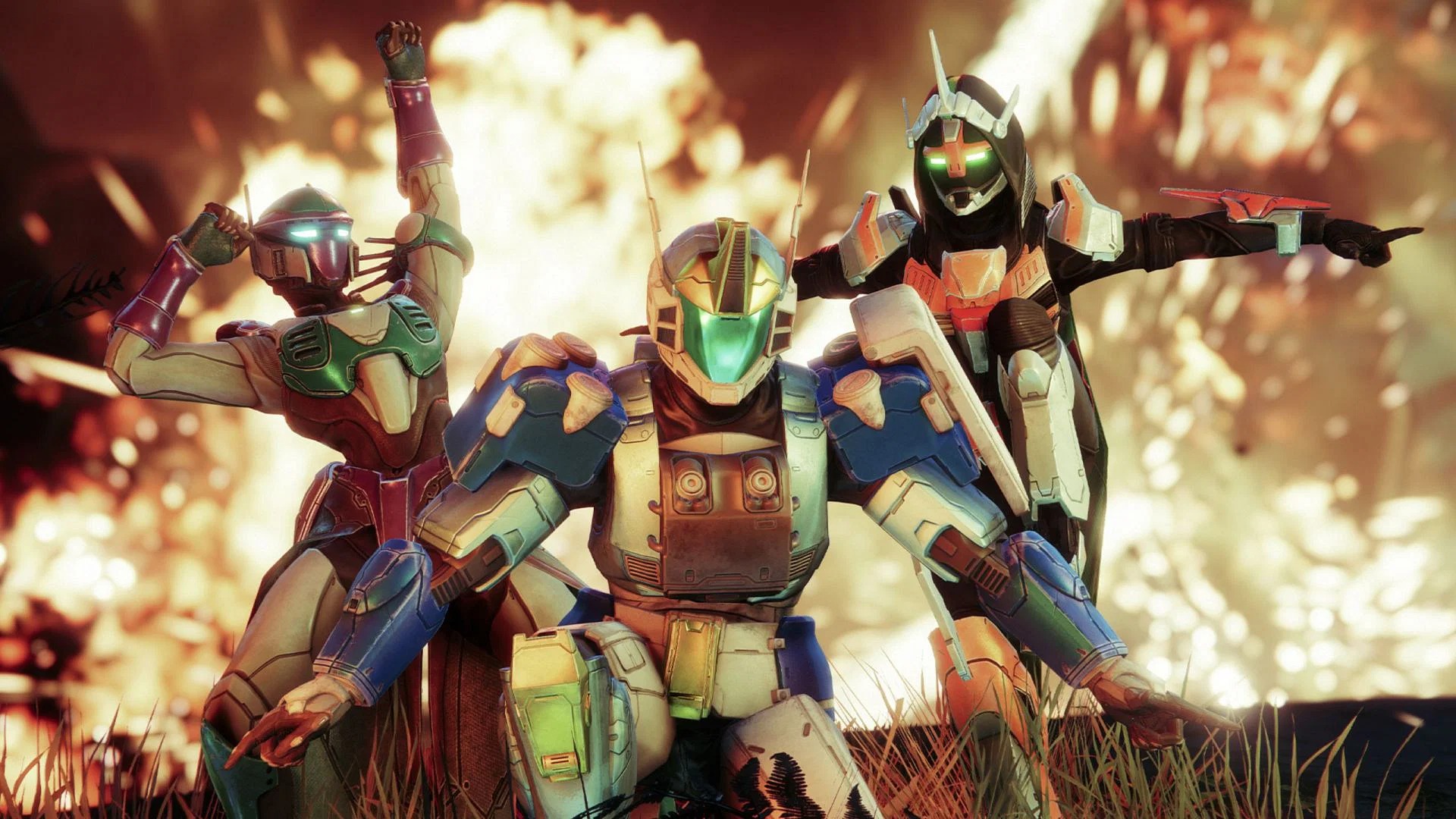 Each and every year, Bungie releases new cosmetics during Destiny 2's various seasons, including Halloween/autumn where we get to play some spooky content as part of Festival of the Lost. The armor ornaments are usually pretty cool, and this year is no exception. Unfortunately, like in past years, the cost is an astounding 6,000 Bright Dust or 1,500 silver (equivalent to $15 USD).
This year, the armor style pays homage to armored mechs like Gundam or even Sentai, which is a must-have for weebs like us. And even though you may have completed the most recent season pass which will net you about 7K-9K bright dust, it sucks to know that it would take an unreasonable amount of time to earn that much by grinding in order to obtain all three armor ornament sets.
We get it. Either pay for it if we want it or don't pay for it to make a stand. But be honest- when has that ever worked? We are in an era where developers and publishers are more than happy to sell broken products out of the box at a premium price with promises to fix it later. Boycotting the cost does next to nothing, which means we have to just suck it up and deal with the fact that these insanely high prices aren't going away.
We know, we know. You have heard it all before and this has always been Bungie's focus with Destiny 2 as a live game. That still doesn't make it right and it definitely feels anti-consumer. And while Bungie was recently acquired by Sony, who has made some stellar games that don't feel overwhelmed with microtransactions, we wonder whether or not this will change in the future with Destiny 2 or whatever comes next after.
Probably not.
In any case, the armor does look cool but despite a new bug involving Spectral Pages that do not allow quest projection, the rest of the event seems identical to last year. So, we may just skip out on it. Then again, the new Mechabre sniper rifle looks gorgeous…