Marvel Entertainment and manga publisher Viz Media have teamed up to translate the wildly popular Shonen JUMP+ manga series, Deadpool Samurai. A story about love, revenge, and incredibly awesome intellectual property crossovers which is set to include a remarkable temporary team-up between Marvel's Deadpool and My Hero Academia's All-Might. But first, let's recap just what in the ever-loving-heck is going on here (along with a review of Vol.1).
Spoilers Ahead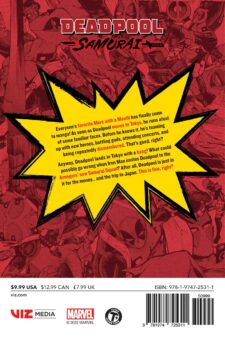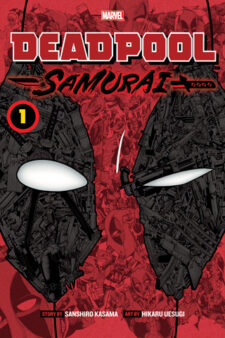 The story involves everyone's favorite merc with a mouth as he is hired by the Avengers to join their Japan branch of operations known as the Samurai Squad. Deadpool partners with the group's only other member, Sakura Spider (real name Hida Haraka), a young Japanese girl with the same powers and origin as Spider-Man. Disappointed that he is getting a knock-off original character as his ally and not his favorite friendly neighborhood Spider-Man, Deadpool annoys, aggravates, and irritates his new partner as the two are tasked by Captain America himself to protect an artifact that Loki, the God of Mischief, has his sights set on. This artifact has the ability to tear holes into the Multiverse and will allow Loki to pluck villains from all across the Multiverse to create a super-villain group of his own.
Knowing that they can't let this happen and that Deadpool and Sakura likely won't be enough, Captain America tasks the two to seek out a third member of their group, a J-Pop idol named Neiro who plays host to a Symbiote she calls "Kage" (Shadow in Japanese). The three of them band together to stop Loki in Vol.1 but find themselves at odds with the Asgardian God after Loki summons Thanos to face the trio. This is where Vol.1 ends but as Vol.2 is already out in Japan (or at least several chapters of it through the ongoing Shonen serialization), fans over in Japan have already gotten a glimpse of one of the coolest crossovers of all time, to which us English-only readers will have to wait for June to experience.
As Thanos has been summoned by Loki, presumably through the Multiverse, Deadpool, Sakura Spider, and Neiro are no match for the Mad Titan. However, the group has no fear for he is here.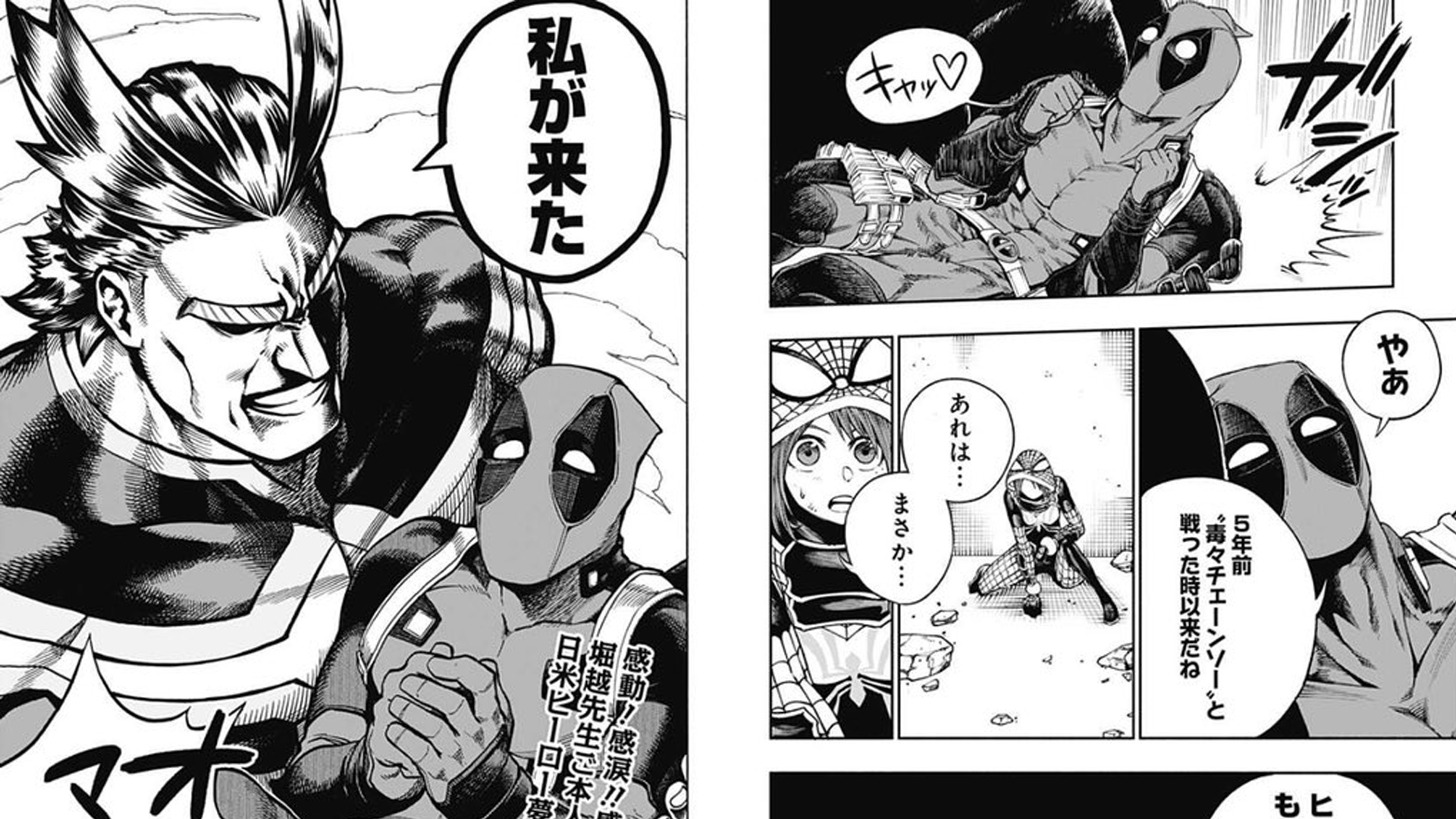 As the Multiverse tears into new dimensions, the My Hero Academia universe is tapped into and All Might himself steps into the ring to aid the heroes. This. Is. Insane. All Might facing Thanos is a wild concept. And teaming up with Deadpool is equally as crazy. Of course, this is nothing new for Japanese readers as technically this wild event already happened last year. But, for those that live under a rock like yours truly, this will be something we experience in English later this summer.
Originally released in 2021 in Japan, Deadpool Samurai was released in North America in February of this year to critical acclaim from comic and manga fans alike. I personally just finished Vol.1 over the weekend myself and loved it but felt a soul-shattering wave of disappointment in knowing I have to wait until June to see the Deadpool x All Might crossover. In any case, this is one of the coolest team-ups I have ever seen, and really hope we get more in the future as Deadpool Samurai seems like it may be a short run but hopefully, it'll stay in production as a regular series.
Deadpool Samurai Vol.1 is available now wherever digital and paperback manga is sold with Vol.2 coming this June. The series comes from Sanshirou Kasama and Hikaru Uesugi.