Earlier this week, some great news for fans was discovered when some eagle-eyed internet sleuths found official evidence that Charlie Cox's Daredevil from the Netflix-turned-Disney+ series is in fact the exact same version seen in No Way Home and not an alternate version as some had suspected. This revelation of course also extends to Vincent D'Onofrio's Kingpin who made his first official MCU appearance in the Disney+ series Hawkeye as the adopted father of Maya Lopez (played by Alaqua Cox), who later becomes the Marvel superhero Echo.
Now, it seems, that both Cox and D'Onofrio will be reprising their respective roles for Maya's upcoming spin-off show, Echo.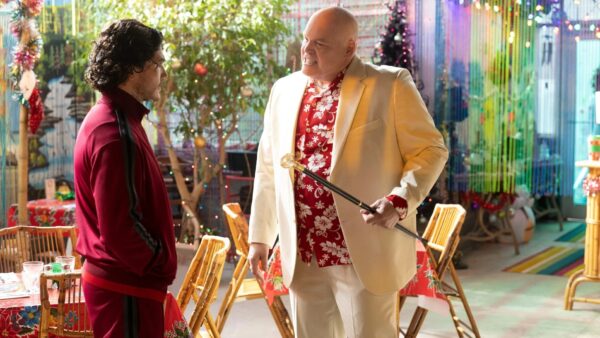 It is being reported that a professional costume designer by the name of Stacy Caballero, whose notable and relevant body of work, extends to that of the upcoming Disney+ show Echo. On her official website, her resume includes a long list of big-name projects including Thor: Ragnarok, Black Panther: Wakanda Forever, and more. However, on the topic of Echo specifically, you can see just what costumes she worked on which include Alaqua Cox (who plays Maya/Echo), Charlie Cox (Matt Murdock/Daredevil), and Vincent D'Onofrio (Wilson Fisk/Kingpin).
Of course, this was all bound to happen at some point given Fisk's involvement in the plot of Hawkeye, his relationship with Maya, and the tease of an ending that series got. And where there is Wilson Fisk, you can bet that Matthew Murdock is not too far behind. What is also cool is that Caballero's website lists Echo for 2023 which suggests that this is when we can expect the series to debut when it launches exclusively on Disney+.
As of right now, we do not know much more than that in regards to what the show will focus on plot-wise, nor do we know just how much we can expect to see Cox and D'Onofrio but if Fisk is the big bad in the series, and Maya is sort of an anti-hero (or more of a villain) in Hawkeye, she may need someone to show her the ropes of what it means to follow the path of redemption and justice. Plus, it makes sense to have a blind hero like Daredevil teach Echo how to use her disability to her advantage. Never in my days would I have thought pairing a deaf hero with a blind hero could be so freaking exciting.