After absolutely zero marketing, no leaks, no teasers, no hints or clues, or anything of the like, Bungie has finally revealed some significant details of Destiny 2's 19th season in Season of the Seraph. Starting today at reset, players will jump into the all-new season and chase after some sweet-looking loot across multiple new or altered activities with more to come down the road.
And now, the trailer:
The Hive God of War moves to seize control Rasputin's network of weaponized satellites. In her hands, she would turn its devastating power on the Last City. To stop her, the Vanguard has authorized special covert operations armed with the Warmind's most advanced weaponry. Agents conducting these operations are known as Seraphs.
Season of the Seraph
Dec 6, 2022 – Feb 28, 2023
Matchmade Activity: Heist Battlegrounds
Seraphs have deployed to multiple destinations to infiltrate Braytech facilities, bypass advanced defense systems, and neutralize hordes of Wrathborn. Your security clearance has been granted and your Seraph fireteam awaits, Guardian.
Exotic Mission: Operation: Seraph's Shield
For this mission to succeed, Guardians must gain access to the most impenetrable facility in the solar system: a Braytech orbital platform above the Last City. Break through layers of security each week and awaken Rasputin before it's too late.
Exotic Weapon: Revision Zero | Available Dec 20th
Once deep enough within the facility, Guardians will reach the weapon Revision Zero. In the weeks following its discovery, multiple catalysts can be acquired, each adding to the mysterious Exotic's power.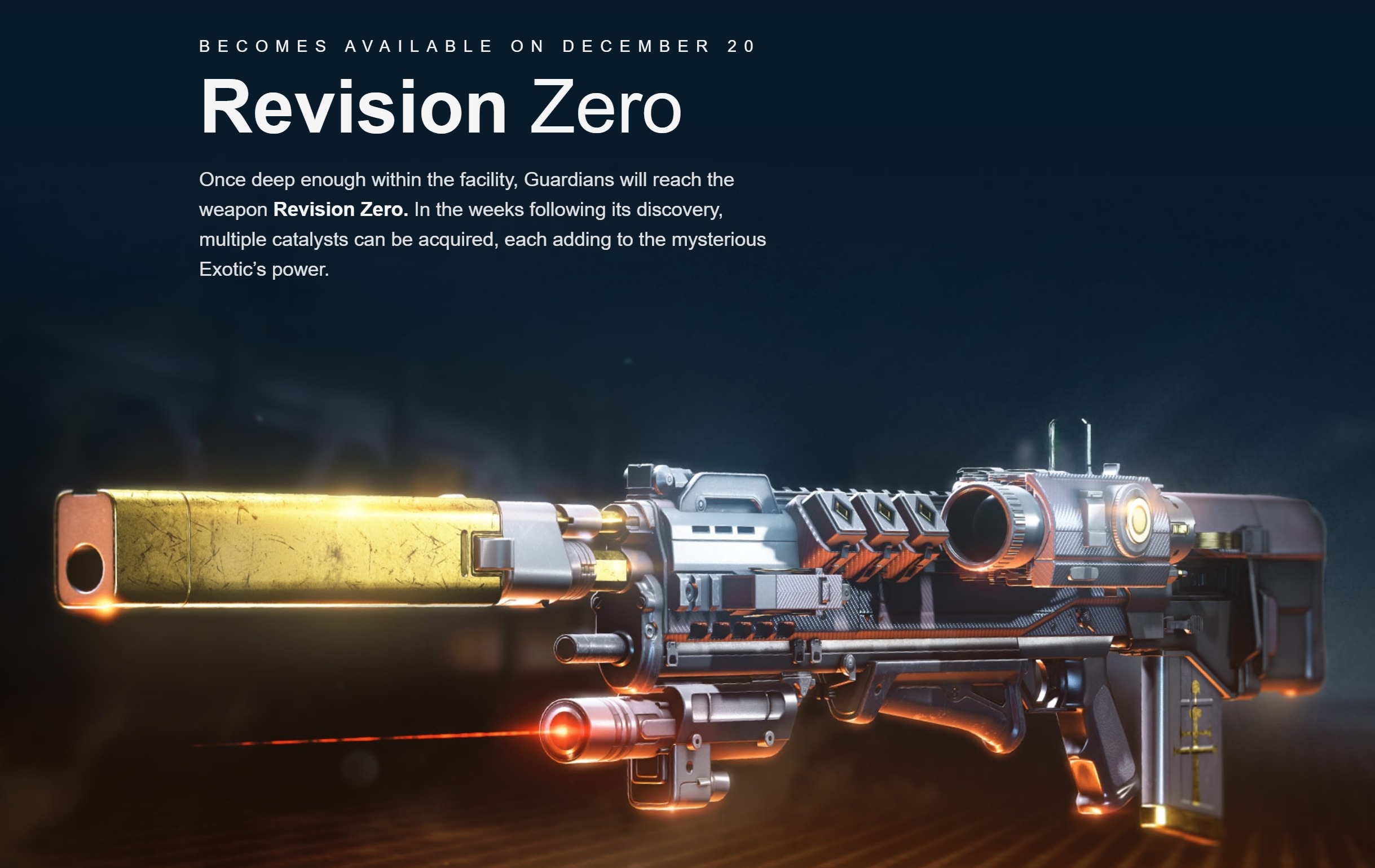 Classified Technology | Leap into the Light
Bungie and Ubisoft join forces to bring Guardians and Assassins face to face. Join a pantheon of legends with new ornament sets now available in the Eververse store.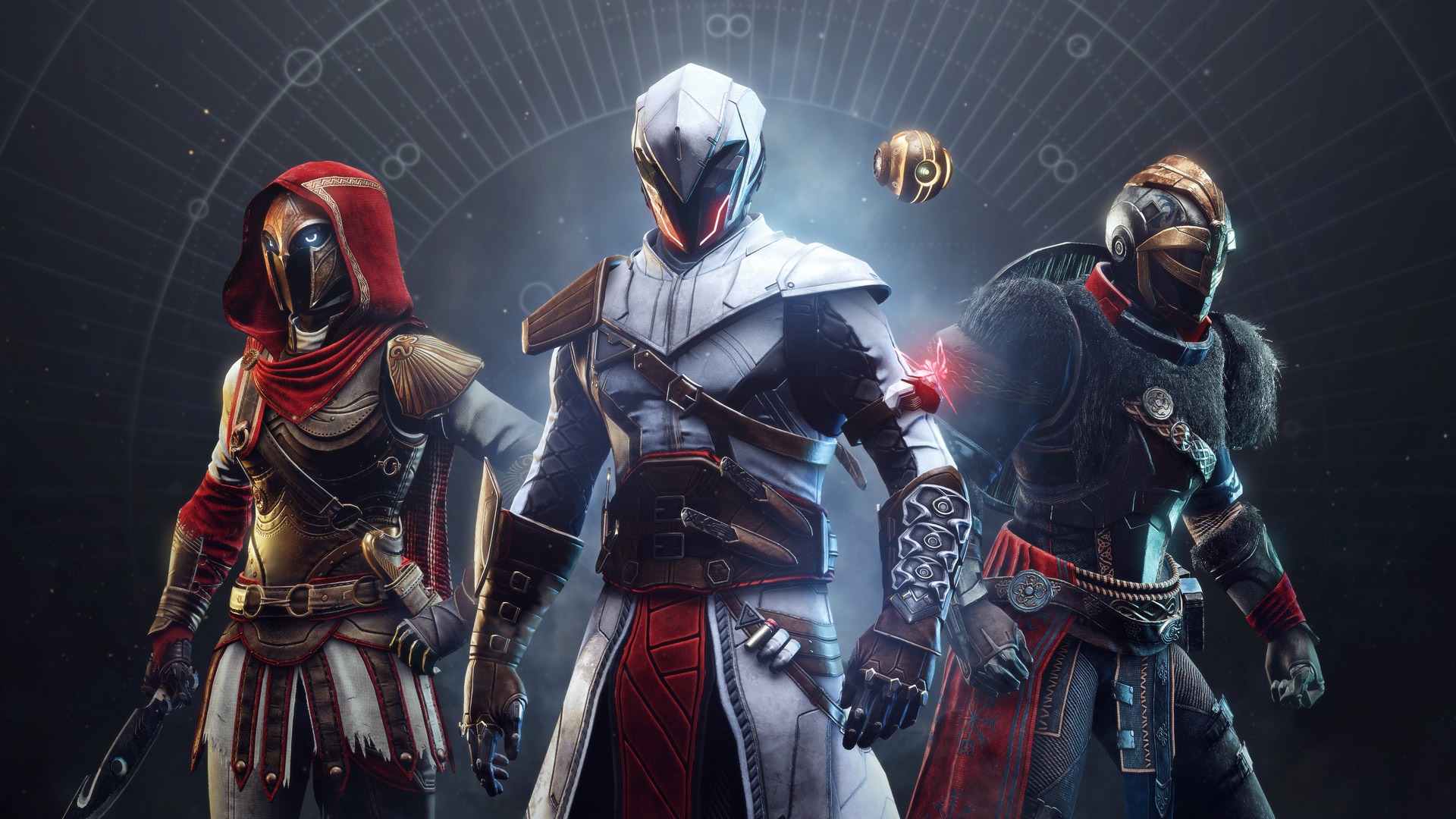 High Voltage
Shield yourself with armaments infused with Arc and force your foes to stand and face the light… ning.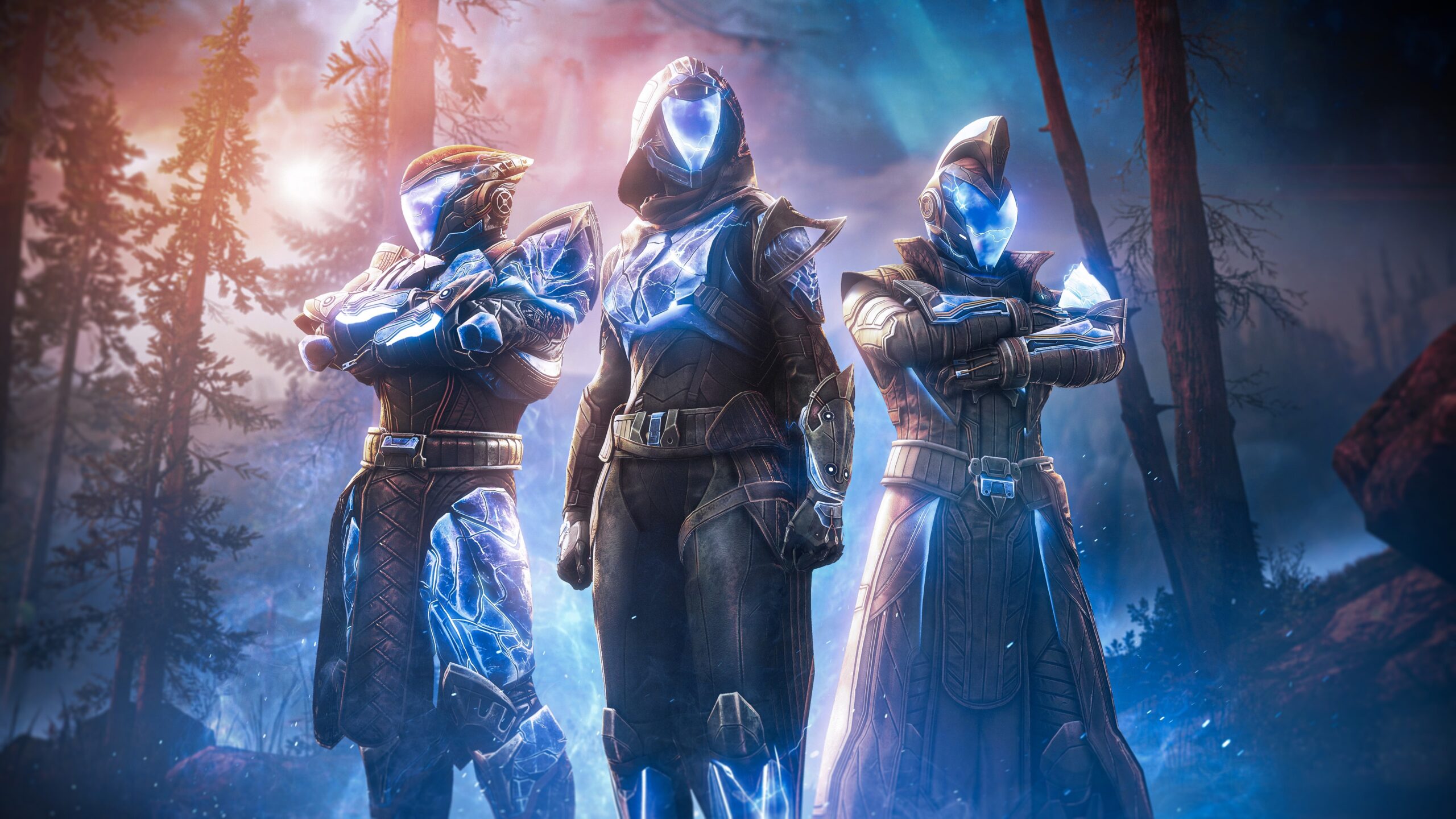 Guardian Seraphs
State-of-the-art Vanguard equipment made with precision for the finest infiltration fireteams.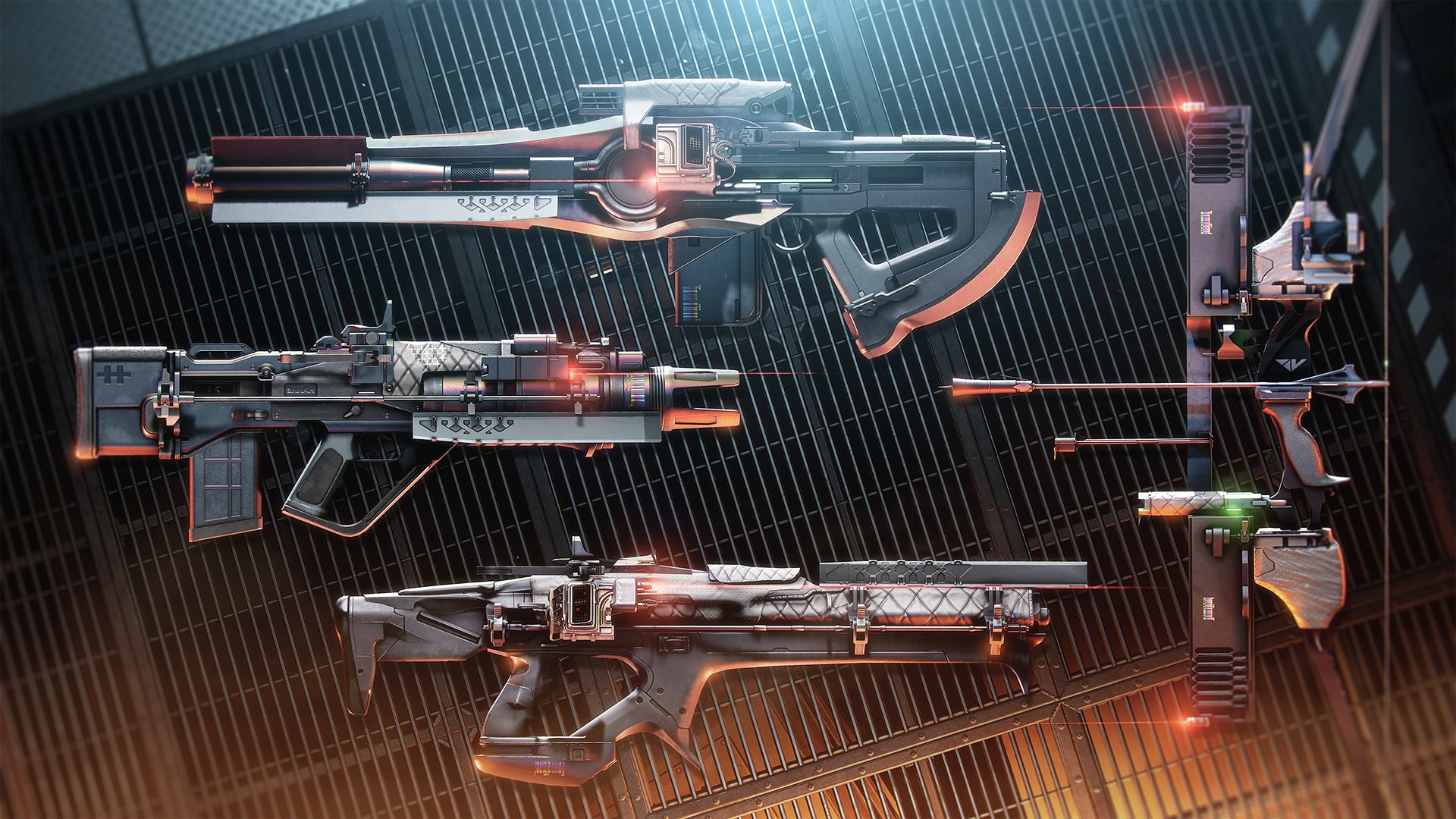 Rose Hand Cannon
One of the first Legendary rewards available in the new Crucible Competitive Division.
The Wolves Howl
Wear the mantle of an Iron Lord and make Valus Forge proud.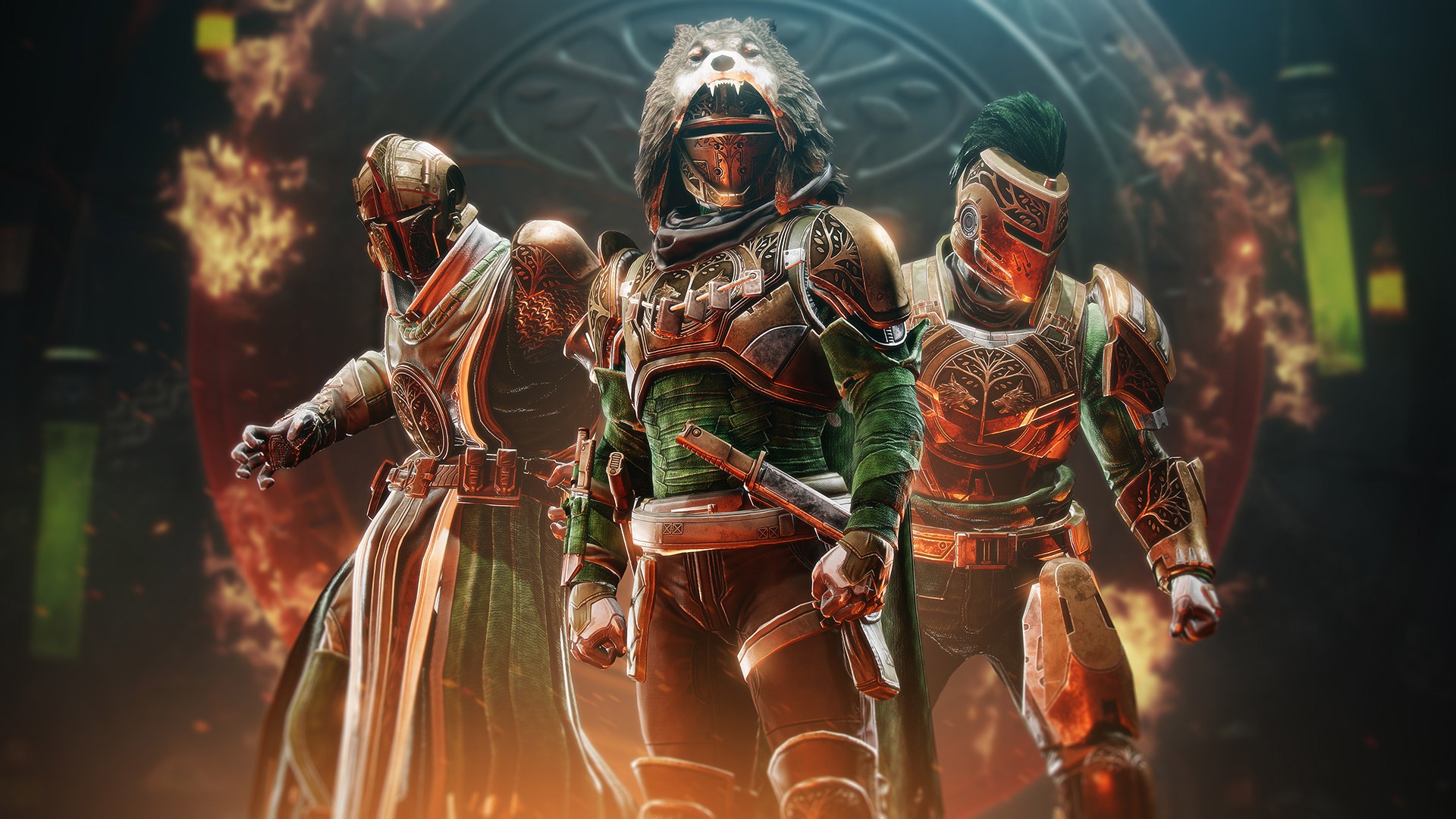 Season Pass
Gear, XP, rewards! Get the Season Pass and instantly unlock the new Exotic Submachine Gun. Also get XP boosts that speed up Seasonal ranks and reward track unlocks.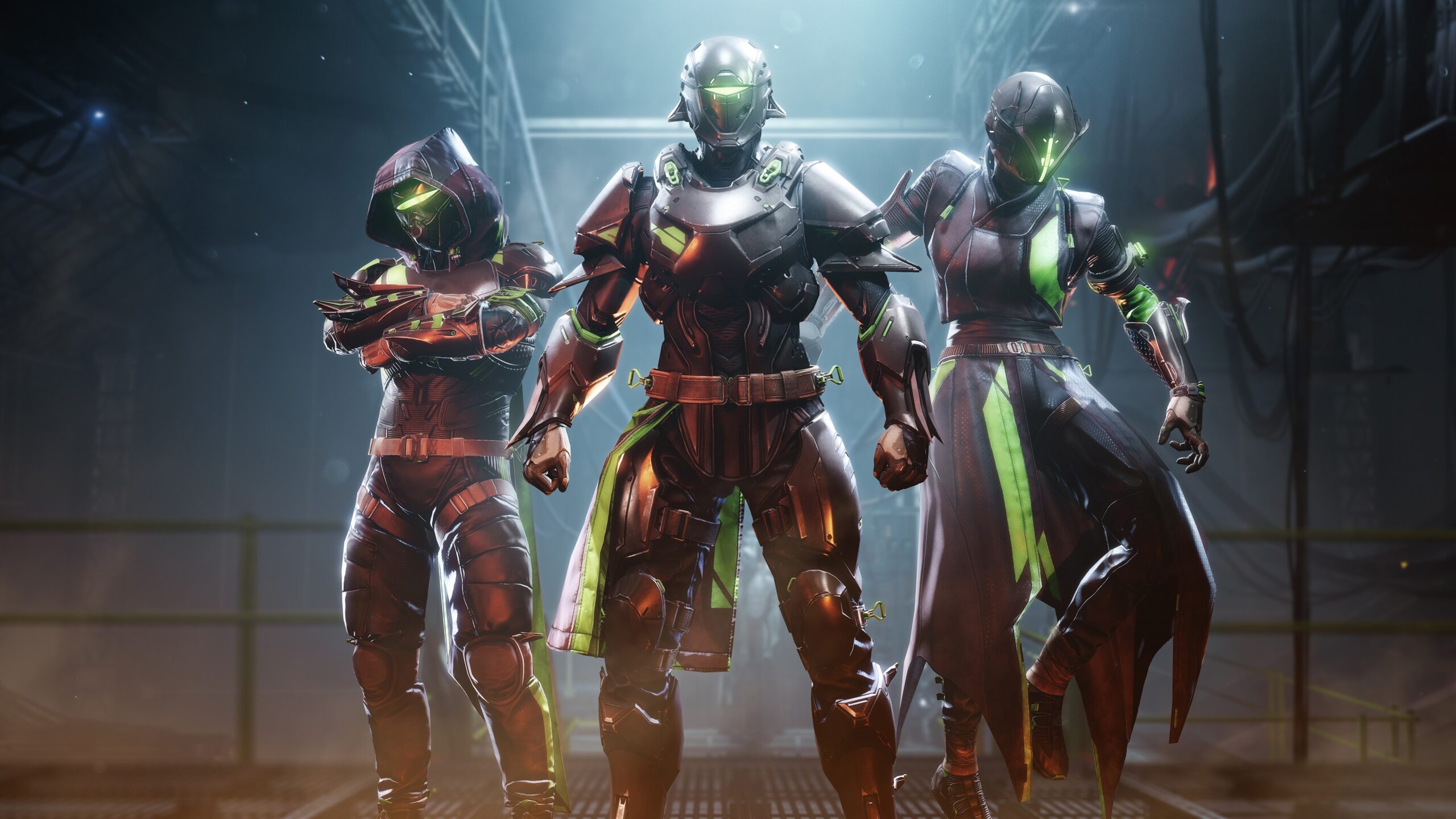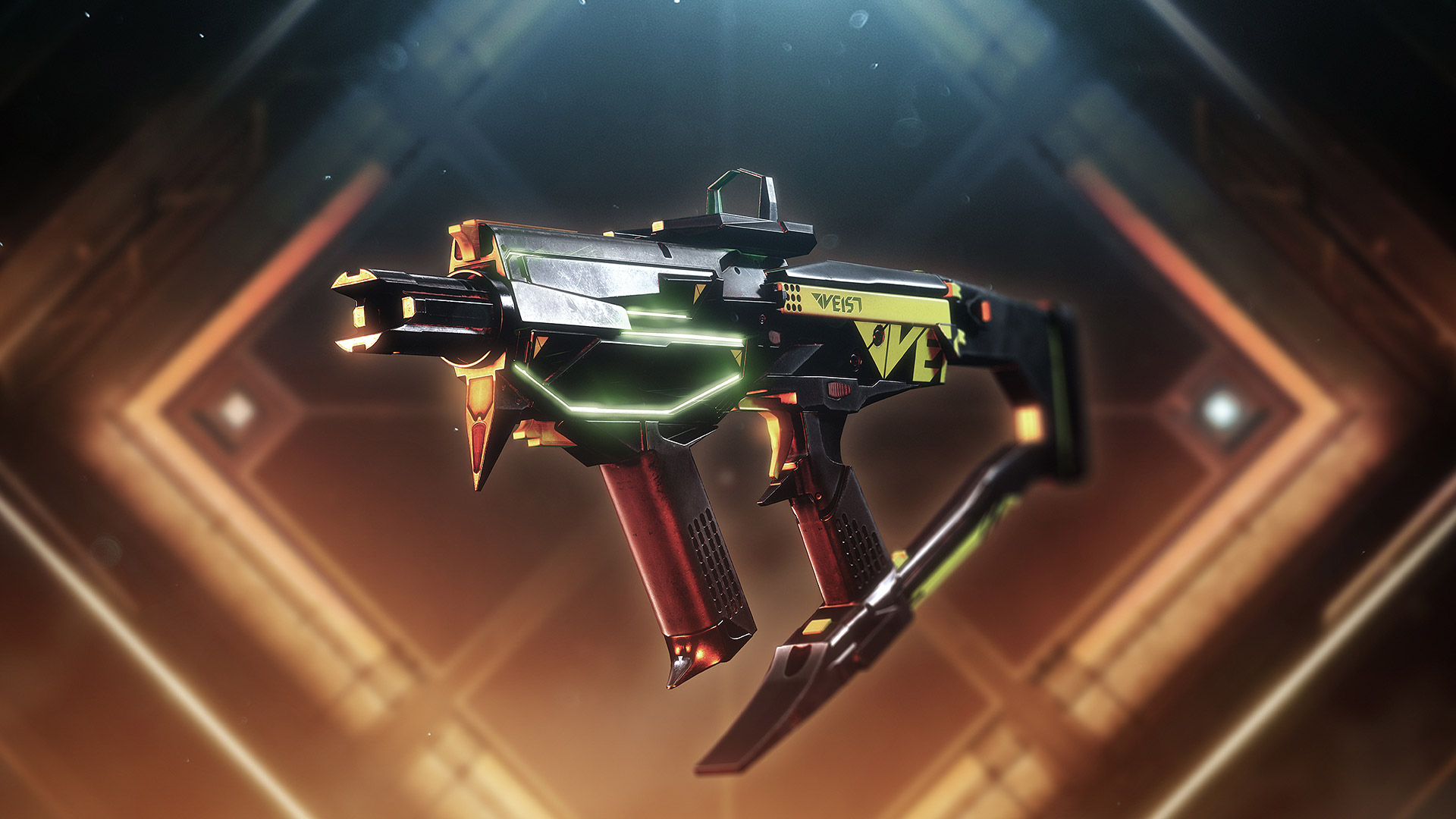 Warminded
The kind of armor that makes people who review security footage quit their job immediately.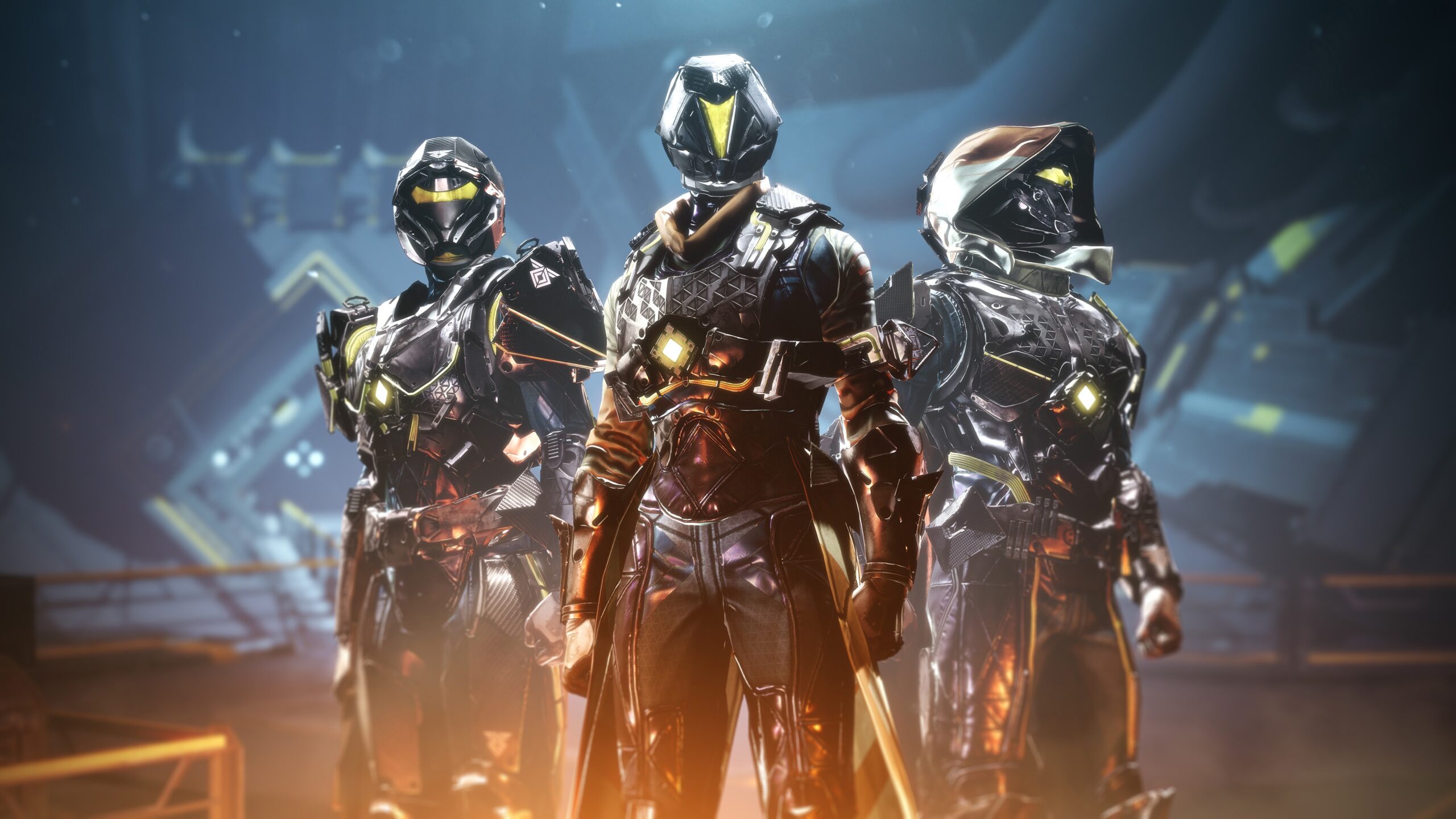 Destiny 2 is available now as a free-to-play (F2P) title on Xbox and PlayStation consoles as well as PC via Steam and EGS.