Pokemon Scarlet and Pokemon Violet are right around the corner and will be here before you know it. And while we all wait patiently for the November 18th release date, we are still getting more exciting information on the daily regarding what sort of exciting adventures await. This includes new Pokemon, such as Wiglett, a Water-Type Pokemon that resembles its Ground-Type cousin, Diglett.
Make no mistake, Wiglett is not exactly a regional form of Diglett- or, at least that isn't how it is being paraded around as of now. According to Pokemon.com, Wiglett may resemble Diglett but is, in fact, a different species entirely.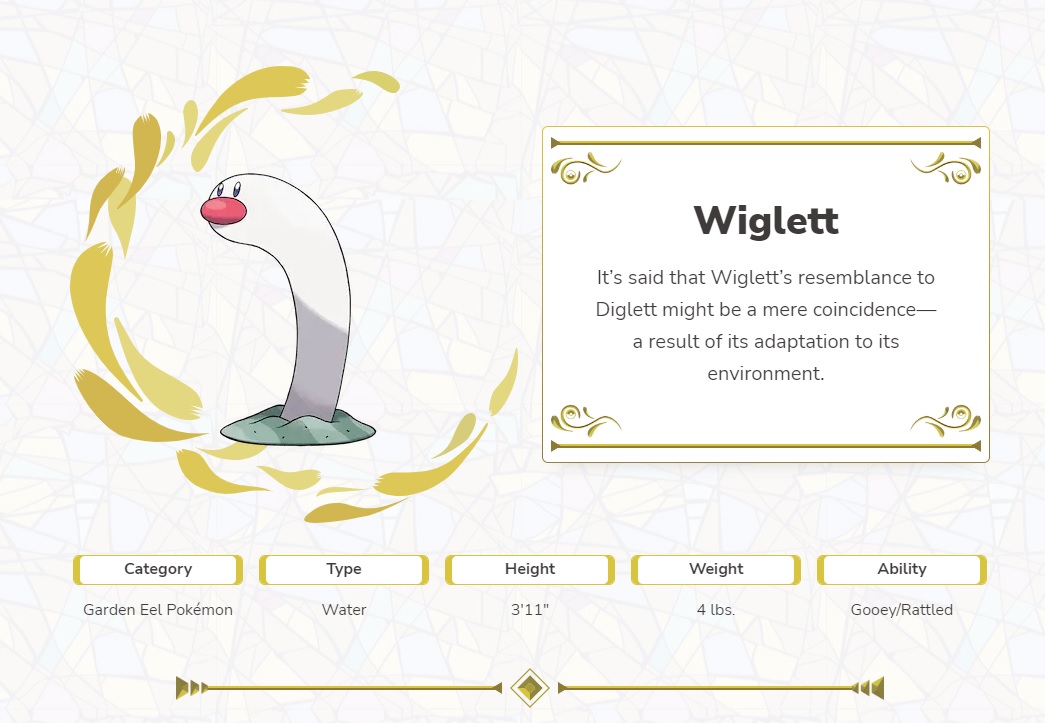 It may look like Diglett, but it's actually a completely different species of Pokémon.​ Wiglett pokes a part of its body out of the sand to feed in the ocean. It's still unclear what the rest of its body hidden in the sand is like or how long it might be.
Boasting an exceptional sense of smell, Wiglett is able to pick up scents from over 60 feet away.​ It has a skittish disposition and is constantly cautious of its surroundings. When it notices the scent of other Pokémon, Wiglett burrows into the sand to conceal itself.​
There are tons of new and exciting Pokemon coming in Scarlet and Violet and we simply can't wait to dive head first into it when it arrives in November. And while we don't exactly know how jam-packed the Paldea region will be but we know of at least 180 or so Pokemon that will be present. However, we have no doubts that number will increase significantly, especially in any potential future DLC.
Pokemon Scarlet and Pokemon Violet arrive exclusively for Nintendo Switch on November 18th.