The Walking Dead is still going strong, even after all these years and a spin-off series to boot. Both Fear The Walking Dead and the classic show that started it all are as popular as ever, and AMC is doubling tripling down on a third show based on the popular zombie graphic novel from Robert Kirkman.
The Walking Dead: World Beyond was teased in early 2019, but now we have our first look and impressions on what we can expect in this new series. Sure, the trailer was not very long, but it gave us quite a bit of information. Let's break down what we have seen here:
A variety of new characters.
Post-apocalyptic world.
Zombie slashing, mashing, slicing, and dicing.
Mysterious soldiers under an even more mysterious logo shooting a bunch of people.
Okay, so we know that the original TWD featured Rick Grimes as he wakes from a coma and finds himself delved into a world overrun with undead flesh-eating corpses. Fear focuses on a new group over on the west coast featuring the days leading up to the outbreak, which provided glimpses into their lives before everything became horrifying. Now, with WB, it seems we may be looking into the future where there could be more of a social structure in place and a militia that enforces law and or protects the people.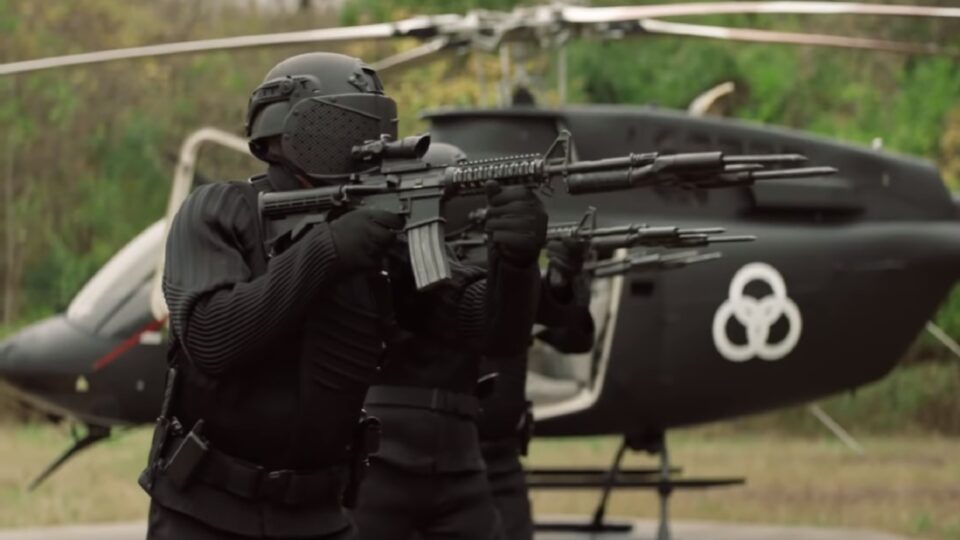 Coming in the Spring of 2020, zombie fans will be up to their eyeballs in undead content over on the AMC network. Which is either exhausting and tiresome news to some and thrilling or exciting news to others. Regardless of how you feel, AMC's flagship franchise is here to stay for the long haul, and we suspect that World Beyond won't be the last show to spinoff from TWD.