The first trailer for James Gunn's The Suicide Squad is finally here. Fittingly, it's violent, zany, and looks like a ton of fun.
A pseudo-sequel to the 2016 disaster (minus the "The"), The Suicide Squad follows a team of DC villains run by Amanda Waller (Viola Davis) carrying out a dangerous mission to earn years off their life sentences. Task Force X members Harley Quinn (Margot Robbie), Rick Flag (Joel Kinnaman) and Captain Boomerang (Jai Courtney) return, alongside a giant list of newcomers including:
Bloodsport (Idris Elba)
Peacemaker (John Cena)
Thinker (Peter Capaldi)
Polka-Dot Man (David Dastmalchian)
Savant (Michael Rooker)
King Shark (voiced by Sylvester Stallone)
T.D.K. [He can apparently detach his arms, I'm sold.] (Nathan Fillion)
Pete Davidson (Pete Davidson)
Feeling very much so like an R-rated Guardians of the Galaxy movie, the trailer showcases director Gunn's flare for jokes, goofy violence (I hope King Shark eats lots of people), classic rock music and above all, chaotic fun.
One thing we wish the trailer didn't reveal was (probably) the third-act villain: Starro.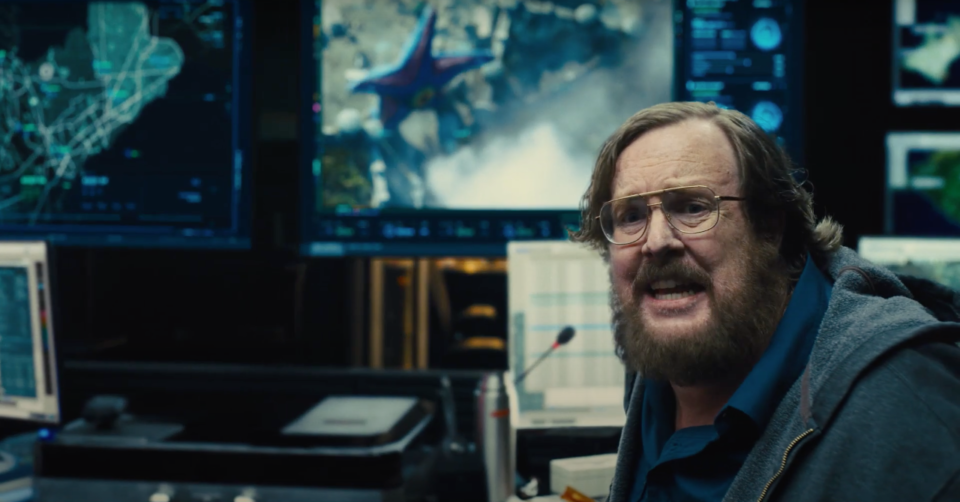 Starro is an intelligent alien being (shaped like a big pink starfish) best known as the first villain faced by the Justice League of America. Today it's a pretty obscure foe, so it would have been a fun surprise to see, if kept as one. Regardless, we're super hyped.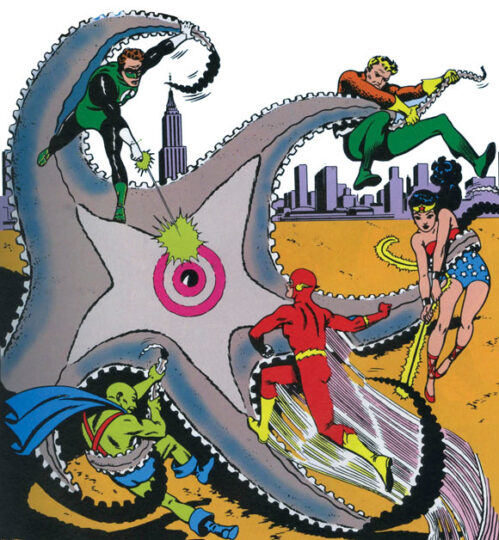 The Suicide Squad comes to theaters and HBO MAX on August 6.
…
ONE LAST THING. In this shot, Nathan Fillion's character T.D.K glamorously slurps down a Pibb Xtra.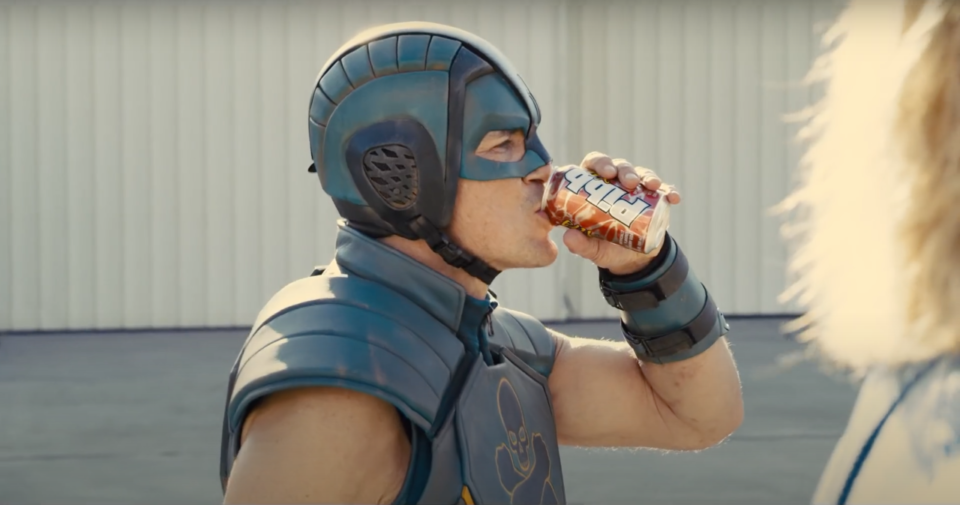 It's very random, but I think it's a reference to dialogue from the amazing Hell or High Water. Specifically, the scene when Ben Foster's character declares "Only assholes drink Mr. Pibb."
(James please reply to my emails and let me know if you are referencing this very specific scene of this not very popular movie. I need to feel validated.)