The cast for James Gunn's upcoming soft reboot to the critically panned 'Suicide Squad' of (2016) sees a lot of returning faces, but a variety of new ones that will seemingly spice things up the second time around.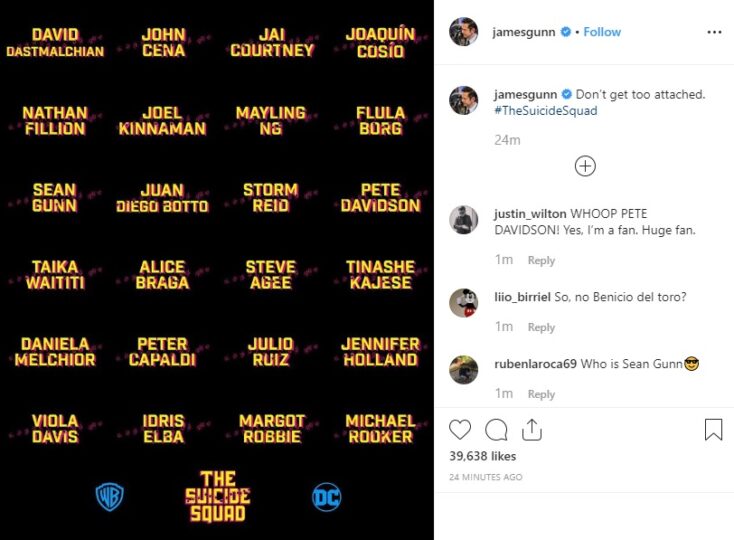 One stand-out in particular, is Idris Elba replacing Wills Smith as Floyd Lawton aka Deadshot. Other cast members of the first film will return to their same roles such as Margot Robbie as HQ, and Joel Kinnaman and Jai Courtney returning in their respective roles as well.
Newcomers like Nathan Fillion and John Cena are also being accompanied by Guardians of the Galaxy stars Michael Rooker and Sean Gunn, with other Marvel favorites like Taika Waititi, to name a few.
2021 will be here before you know it, and when it comes, hopefully we can get a good Suicide Squad script that is fully fleshed out with at least a somewhat coherent story. We trust James Gunn and his team, and it can't be worse than the first one. Regardless, we don't have long until we find out.