Dead Space is getting a lot of attention now that EA has decided to return to the series after ten years with the upcoming remake. Dead Space 2023 will arrive at the end of this week for PC and consoles but for those that want to jump into Isaac Clarke's boots early, you can snag the skin in Fortnite for $11.99 as part of the Strange Transmissions Quest Pack (unfortunately, the pack is not available for purchase with V-Bucks).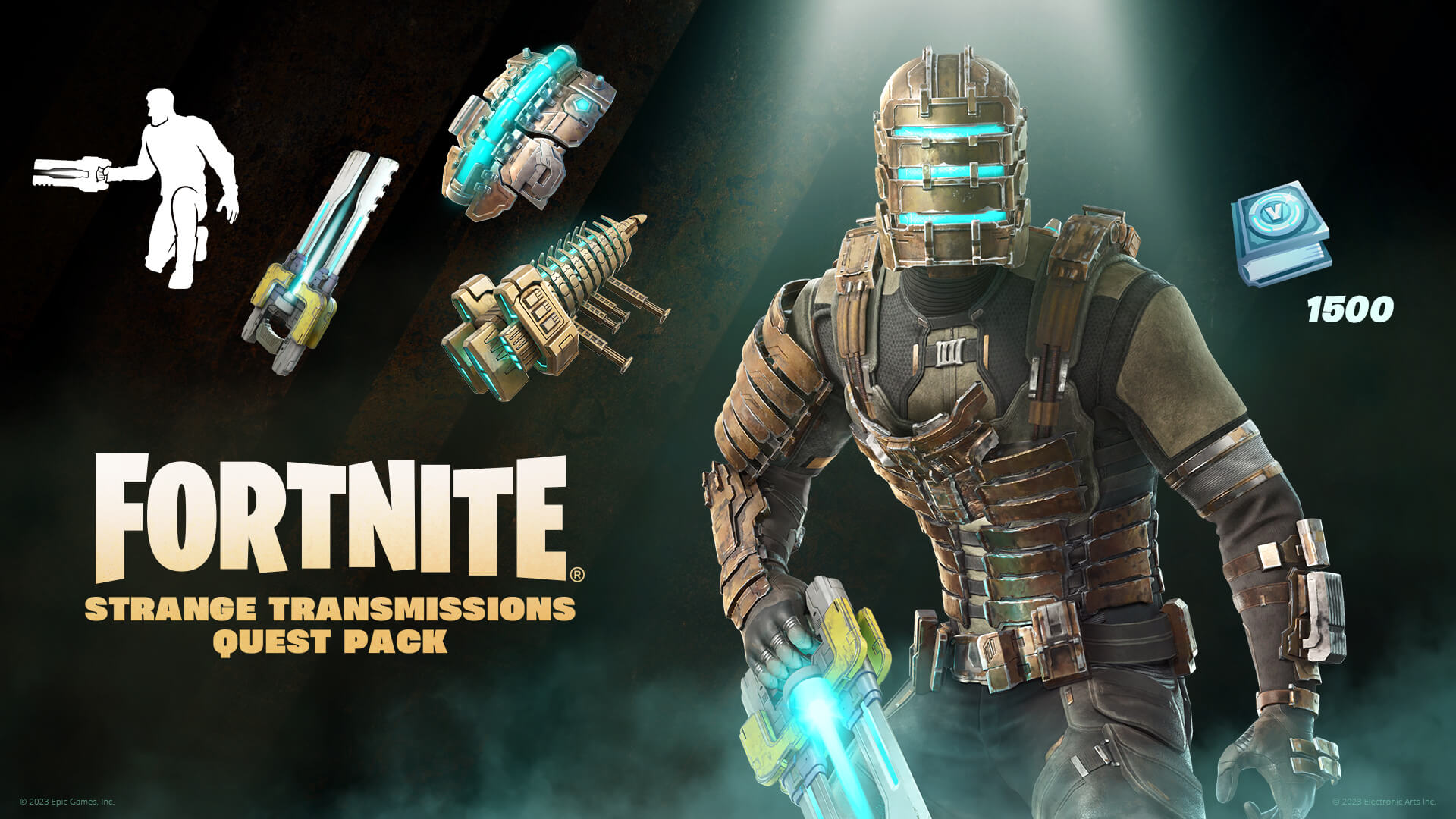 The Strange Transmissions Quest Pack comes with a bunch of goodies, including the man himself, Isaac Clarke. Here is what you get in the latest collab set:
Isaac Clarke Outfit
RIG Back Bling – Watch your back with a personalized life-monitoring system.
USG Ishimura Back Bling – A portable planet cracker.
Plasma Cutter Pickaxe – Specialized mining tool. Mind your fingers.

Use the Pickaxe's built-in Bench Upgrade Emote to equip/unequip it.
However, to re-iterate, the cost of the skin and its associated accessories is $11.99 USD and is not available for V-Bucks. BUT! In addition to all the in-game cosmetics, the pack includes the Strange Transmissions Quests which will allow players to earn 1,5000 V-Bucks, which is roughly the cost of a new skin anyway. Regardless, this is a super cool collaboration, one that we will be snagging for ourselves asap in celebration of the Dead Space Remake coming out this week.
The Strange Transmissions Quest Pack is available now in the Item Shop within Fortnite while the Dead Space Remake comes out this Friday, January 27th.