Spider-Man: No Way Home is a movie that suffered greatly in the wake of leaks and spoilers that flooded the internet before its theatrical debut. Rest assured, we aren't going to mention any of those here so you can enjoy it yourself when you hit the theater this weekend, which you most certainly should do. Spider-Man's third solo film is awesome, to say the least, and a spectacle that demands a theatrical viewing in order to take it all in.
Just like we saw in the trailers, Spider-Man is facing a version of the Sinister Six that comes from across the Multiverse after a spell has gone wrong. The villains, of which there are five (Green Goblin [Raimi-Verse], Electro [Amazing-Verse], Doc Ock [Raimi-Verse], Lizard [Amazing-Verse], and Sandman [Raimi Verse]) sees all the original actors who played them returning to wreak havoc in the MCU. This all happens after Mysterio revealed Spider-Man's secret identity as Peter Parker at the end of the last film, leaving young Peter no choice but to seek out help from the Sorceror Supreme. Unfortunately for him, Wang was busy so Peter had to settle for Strange's assistance. And, after a twist on the spell caused by Peter's meddling, the Multiverse fractures and villains of all kinds fall into their universe.
That is all we are saying about the plot since the trailers covered all that pretty well. Really, you just want to know whether the movie is good and to that, we say, hell yes. This movie is awesome.
No Way Home is everything you want to see in a Spider-Man film and is easily the best of this trilogy and not just because of all the twists and surprises. Spider-Man: No Way Home is bigger and better in every way and director Jon Watts is at his best this time around, which is impressive considering he was behind the whole trilogy.
Sure, No Way Home follows the typical formula that all MCU films follow and it doesn't really take any risks in trying anything new to break away from that. But honestly, you shouldn't mind because it works very well here. To clarify, the multiversal adventure is a new concept with this film but it isn't something that deviates away from the mold. Instead, it takes the Raimi and Amazing universes and blends them in seamlessly to Marvel Studios' MCU. It just works.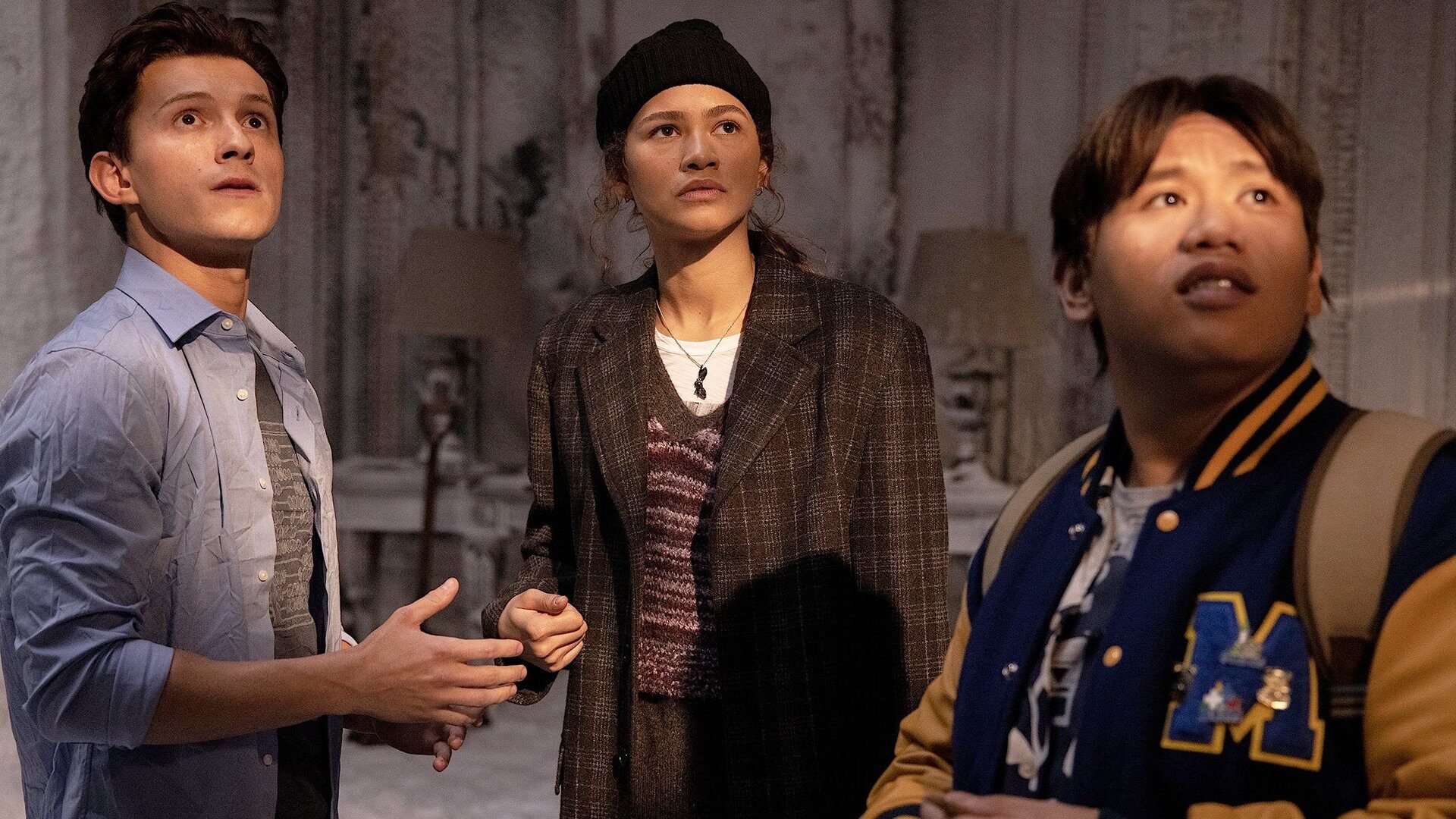 Visually, the film is super impressive but it is hard to elaborate without spoiling too much so just trust us on that. If you liked what went on in the first two Spider-Man films, you will love what No Way Home has in store because there is more of it, a lot more.
Something really has to be said about Jon Watts and writers Chris McKenna and Erik Sommers taking on three separate film franchises spanning almost twenty years and making them work so flawlessly together. The villains do not seem out of place from a cinematic perspective which is impressive considering they are literally out of place from a franchise perspective.
One unique thing that Spider-Man: No Way Home does more of is that it embraces the emotional side of Peter's struggles. Yes, we see that constantly as an element in superhero films and Peter has experienced his fair share in the first two films, most definitely, but No Way Home takes this to a whole new level that will likely bring the audience to tears at least once. We are kind of teetering on spoiler territory there so we can't elaborate beyond that. You will just have to see for yourself.
The cast is filled with MCU vets and newcomers from the Sony universes but everyone brings their a-game. Performance-wise, the heroes and the villains all deliver and find their spot with individual moments to shine that will make you laugh and get you thinking about things like what it means to actually be a villain. What is evil exactly and can it be something that is overcome?
Overall, Spider-Man: No Way Home is a brilliant way to wrap up Watts' trilogy and increases the stakes in every category that matters. It is fun, emotional, thought-provoking, and action-packed while merging together not two but three different Spider-Man film franchises. That in and of itself is a mind-blowing accomplishment that the writers and director Jon Watts did to perfection. And one thing is for certain, Tom Holland's performance proves that despite nearly twenty years of Spider-Men swinging across the silver screen, he is Spider-Man, even if he isn't the one and only.