When we first caught a glimpse of She-Hulk: Attorney at Law in early trailers, the first thing we all noticed was how lousy the CGI was. I was worried that this set the precedent for what we could expect from the show. I was wrong.
She-Hulk: Attorney at Law is just fantastic, full stop. The writing is witty and sharp and fun, the CGI is completely cleaned up and She-Hulk looks great (too great, if ya know what I mean), the pacing is excellent and everything here just works. Literally, every issue I have had with all the other Disney+ shows, both Marvel and Star Wars, is completely absent in She-Hulk: Attorney at Law, and what we got instead was something truly spectacular. Seriously, I loved it. You don't need to read any further. That is the takeaway. It was great, go watch it.
If you are still reading, then you probably want to know more. I don't blame you, as a lot of what Marvel Studios has put out as of late has been hit or miss. Ms. Marvel was fun but had jarring issues, Love and Thunder completely missed the mark, Moon Knight felt rushed and disjointed, and I could go on. But I honestly have not a single critique of She-Hulk: Attorney at Law.
Now, I feel like I must address the big green elephant in the room. This is a show about a female superhero and as such, I feel compelled to point out that in no way am I being lenient due to the delicate subject matter at hand. This show does not need any sort of socio-political woke armor to protect it as it easily stands on its own two She-Hulk feet firm, confident, and witty as hell. And we owe that to Jessica Gao's excellent writing and Kat Coiro's top-notch direction, not to mention Tatiana Maslany's stellar leading performance.
But let's talk more about why.
Episode no.1: "A Normal Amount of Rage"
CGI/VISUALS
This is the most pressing matter at hand. We all saw the trailers, and we all thought the same thing- the CGI looked like absolute shit. It looked cheap, it felt rushed, and it seemed like that lack of care by the creators was the baseline for the rest of the show. Well, have no fear.
The CGI Looks Great
Jennifer Walters as She-Hulk looks excellent in her green skin to the point where it looked like they tapped into the big-screen budget and got some a-list special effects artists to come in and redo everything. Tatiana Maslany's transition to and from the She-Hulk is seamless and the up-close shots of her face are crisp and polished and look really good. The same with Bruce Banner's Hulk. We don't see him transform as much, as he is in the state of being Hulk all the time as "Smart-Hulk" but considering how much CGI that takes, you can tell there was a lot of care and consideration for it.
Also, I am pretty sure Jennifer Walters fighting as She-Hulk may have awoken a new kink I never knew existed. Don't you dare shame me.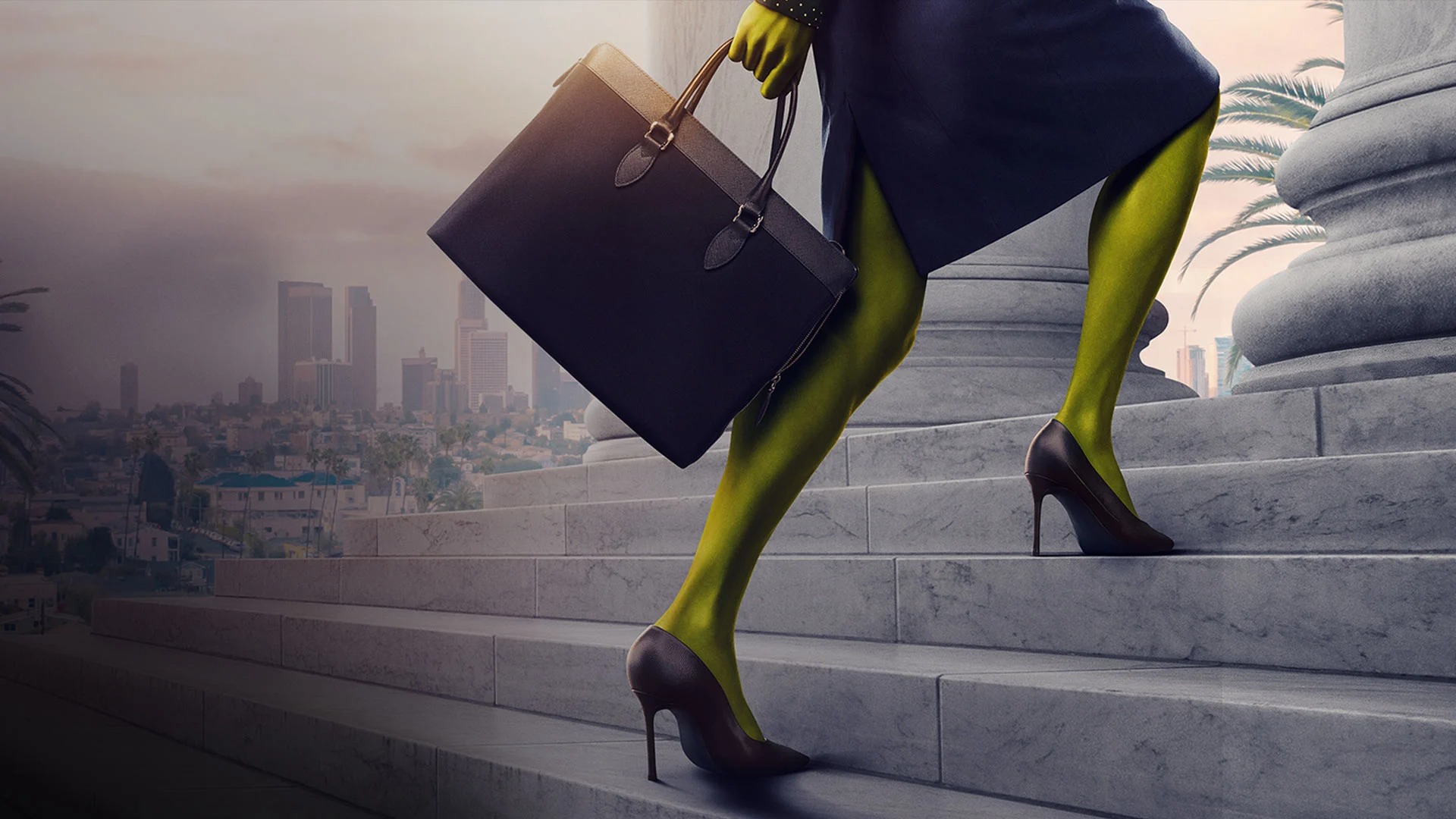 STORY/WRITING
One of my biggest criticisms of shows like Ms. Marvel and Moon Knight is the writing and the pacing. Both Ms. Marvel's pacing and writing often felt really amateur which in turn affected the story which then made the whole thing feel overly cheezy. And with lousy writing often comes weak performances which felt constant throughout the entire first season. For Moon Knight, there was a lot of jumping around and skipping about which took away the audience's focus and left a lot of head-scratching moments. She-Hulk suffered none of those things.
Jessica Gao, both as writer and show creator, absolutely crushed it not only with an excellent story for the show's opening episode but also with superb writing for both Ruffalo and Maslany. Maslany is immediately likable, instantly charming, and constantly witty without fault. And while Ruffalo is more seasoned with the MCU, we get to see a slightly different side of him that is just as fun and delightful. And even though Maslany is consistent in stealing the show as the main character, Ruffalo's timing and performance are strong enough to know when to steal it right back and when to hand it back over again. The chemistry between those two is exactly what I wanted and better than I could have hoped.
FUN FACT
Jessica Gao has writing credits for both Silicon Valley and Rick and Morty and there are multiple instances in "A Normal Amount of Rage" where it bleeds through perfectly. The humor is written to perfection and never once did it feel forced. The comedy, along with the rest of the writing, flows naturally and the pacing of it all is organic and solid, to say the least.
The story, much like the writing, is equally as clever in that the first episode doesn't spend too much time wasting precious moments. We are immediately introduced to Walters, who breaks the fourth wall and tells the audience about how she became She-Hulk in a flashback rather than spending multiple episodes building it up into some big reveal. This show is about She-Hulk being an attorney, not about the awakening of her hidden powers or the origins of how she became She-Hulk. Walters already is She-Hulk by the time we get to know her, and the episode flawlessly engages the audience in a flashback that catches them up to speed without feeling too slow or going too fast.
I never once felt like I needed more out of the first episode. Nothing was missing storywise, and nothing struck me as feeling off or out of place. It was exactly what every Disney+ show has needed to be. Luckily, Coiro and Gao clearly know what they are doing.
OVERALL
I think you get it by now. She-Hulk: Attorney at Law has the right team to make it a quality show without all the issues of other Disney+ series. The show has an excellent cast that is delightfully charming, properly witty, and just plain fun. But She-Hulk: Attorney at Law is not just plain fun, it is excellently done and I can't wait to get more. Let's just hope the rest of the eight remaining episodes have what it takes to keep up, as episode one "A Normal Amount of Rage" has set the bar very, very high not just for its own series but every Disney+ show henceforth. You can probably tell, this is easily my favorite Disney+ exclusive.
Release Schedule
no.1: August 18, 2022
no.2: August 25, 2022
no.3: September 1, 2022
no.4: September 8, 2022
no.5: September 15, 2022
no.6: September 22, 2022
no.7: September 29, 2022 
no.8: October 6, 2022
no.9: October 13, 2022
She-Hulk: Attorney at Law is now streaming exclusively on Disney+ with new episodes debuting on a weekly basis.