During today's Pokemon Presents event, The Pokemon Company revealed a plethora of goodies that will keep fans and trainers alike excited for months to come. From the expected to the unexpected, here are the highlights of what was announced today in the wonderful world of Pokemon.
Scarlet and Violet
The biggest announcement, in our opinion, for today's Pokemon Presents was that of a handful of new content coming to Scarlet and Violet. First, two new Paradox Pokemon are arriving in the games in the form of Walking Wake (Suicune) and Iron Leaves (Virizion). Wake is exclusive to Scarlet while Leaves is the Violet exclusive.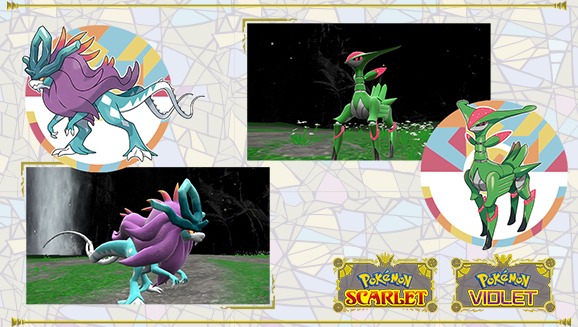 More excitingly was the reveal of this generation's DLC titled 'The Hidden Treasure of Area Zero' which will be divided into two distinct parts. Part 1: The Teal Mask which arrives in the fall of 2023, and Part 2: The Indigo Disk in the winter of the same year. Teal Mask takes players to a new land called Kitakami on a special school trip while Indigo Mask will see players becoming an exchange student at Blueberry Academy.
Pokemon Trading Card Game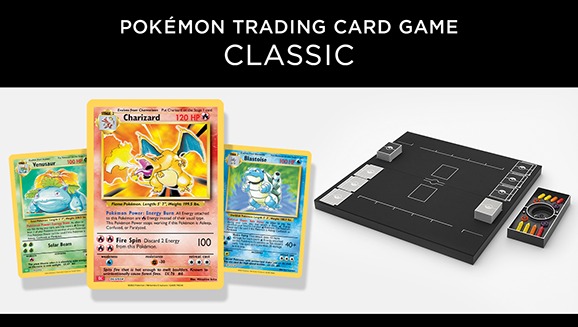 After the Scarlet and Violet reveals, the next big exciting announcement was that of the Pokemon Trading Card Game (TCG for short), in the form of TCG CLASSIC. This new TCG set teased the return of the illustrious base set, the first TCG release ever, in the form of what appears to be a re-print or re-issue. Additionally, the set is said to include a player board and a whole lot more. We still have a lot of questions on this but CLASSIC was teased as being released at some point in the year with more details to come.
Pokemon x Netflix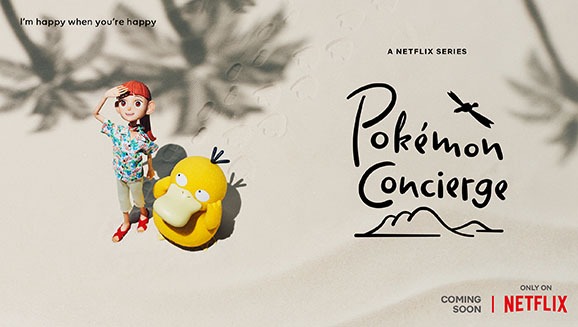 On the more unexpected side of things, The Pokemon Company shared that they will be working to strengthen their partnership with Netflix in a new stop-motion animated series called Pokemon Concierge that follows the resort concierge, Haru. More details will be shared on this at a later time.
Pokemon World Championships
The last (but not least) big thing, at least in our minds, that was announced were the details of the 2023 Pokemon World Championships. This year, they will be held in Yokohama, Japan, and will take place this summer on August 11th-13th. The excitement is already mounting as the world's greatest Pokemon trainers from lands far and wide will come together to take home the title of this year's champion and we can't wait to see it for ourselves.
___
Of course, there was a lot more that had been revealed including details on Pokemon Sleep, Pokemon GO, Pokemon Masters EX, Zacian joining Pokemon UNITE, Pokemon Cafe ReMix, and more. However, if you want to get the dish on those topics, we recommend heading over to the official Pokemon Blog for more info.