Da ba dee da ba die. Da ba I want to die. 
A new "Special Look" trailer for the upcoming live-action reimagining of Disney's Aladdin debuted this evening during the Grammys, and oh boy. 
Besides giving us clearer looks at Mena Massoud as Aladdin, Naomi Scott as Jasmine, and Marwan Kenzari as Jafar, the big reveal at the end of this trailer was Will Smith as the Genie, in his blue-genie form. 
Annnnnddddd, yep.  He is certainly blue. 
Not just any blue though, very CGI blue.
Not "I blue Myself" blue. It's Avatar Na'vi blue. 
It was a couple of seconds of footage, but there is just something outrageously uncanny valley about blue Will Smith. Almost like a hasty composite job where someone dragged Smith's face and dropped it onto some poor blue person's bod.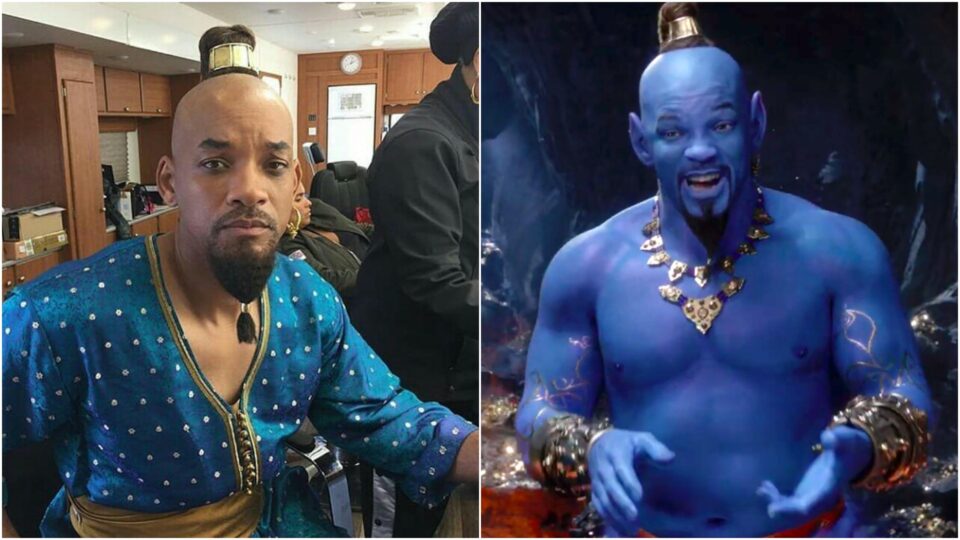 Blueness aside, the new trailer really doesn't give us much beyond what the previous teaser showed us, again doubling down on an instrumental riff of "Friend Like Me." 
I'm praying Smith raps it in the next trailer. 
Aladdin hits theaters on May 24.