Smith and Lawrence have certainly aged a bit since Bad Boys 2 back when it released in 2003. And 16 years is a hell of a long time before making a sequel about two cops who blow shit up all across Miami without a second thought.
Let me be clear- despite having nearly two decades between films, I have no issue with Smith and Lawrence being in their forties and still kicking ass. In fact, they both have aged extremely well. The issue is more specifically that they are so out of shape and tubby that seeing them run and jump across rooftops or helicopter emergency rope ladders that I just can't help but laugh at them as opposed to laughing with the intended humor.
The Bad Boys Mike Lowrey (Will Smith) and Marcus Burnett (Martin Lawrence) are back together for one last ride in the highly anticipated Bad Boys for Life. Directed by: Adil El Arbi & Bilall Fallah Written by Joe Carnahan and Chris Bremner
This movie should have been made 8-10 years ago, or at the very least, these two should have had a personal trainer for 6-months to a year prior to filming. The stunts are hilarious looking, as Lawrence and Smith jump and dive while shooting their guns and all that weight around their necks just sort of flops around with them. Their appearance makes me think that production was rushed because Lawrence was running out of money and they had to make the movie asap before some bookie and his thugs came to bust up Lawrence's knees to settle some gambling debts. Man, Will Smith is a good friend.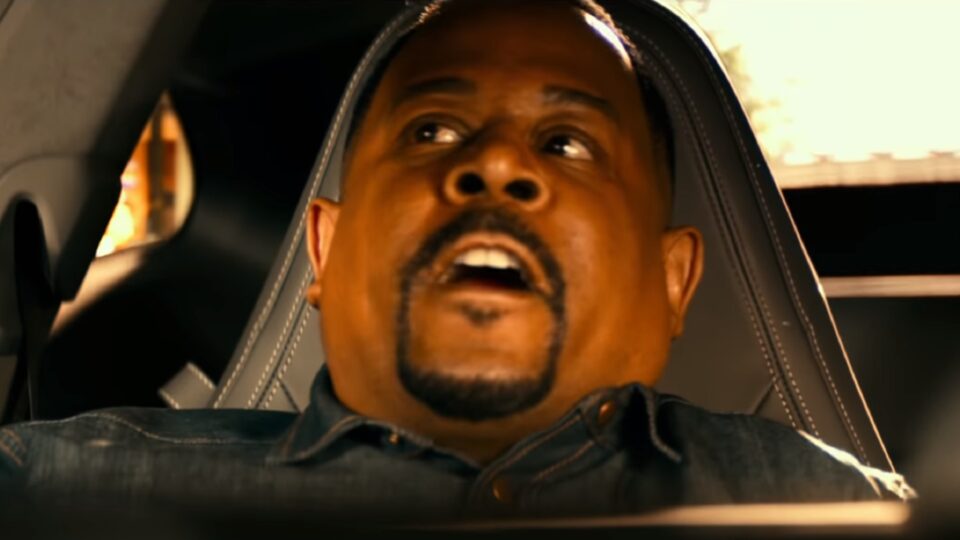 Coming in January, BBFL sees the return of the core cast to once again, take on all the criminals of the entire Miami area and blow up street corners while diving in slow motion and shooting everyone in the room while being fairly overweight. Unless this is somehow a major plot device of the movie, someone needs to tell Lawrence to put down the fork and Smith to hit the gym again. Cuz, damn.