During the electrifying Geeked Week 2023, Netflix unleashed a delightful surprise in the form of a trailer for the highly-anticipated live-action series of Yu Yu Hakusho. The unveiling included not only the inaugural trailer for the live-action rendition but also an eagerly anticipated release date, set to grace our screens next month on December 14th.
Take a look:
Yu Yu Hakusho, the legendary smash-hit manga from Weekly Shonen Jump, is finally getting a live-action adaptation! This series of unprecedented scale is brought to life by an all-star cast that includes Takumi Kitamura, Jun Shison, Kanata Hongo, Shuhei Uesugi, Kenichi Takito, Goro Inagaki and Go Ayano.
As much as we are looking forward to checking this out, we have our reservations, especially since Netflix has the worst track record to date of taking animated shows and making them live-action, especially anime. Cowboy Bebop and Death Note come to mind but this one has us nervous, considering everything the trailer showed us.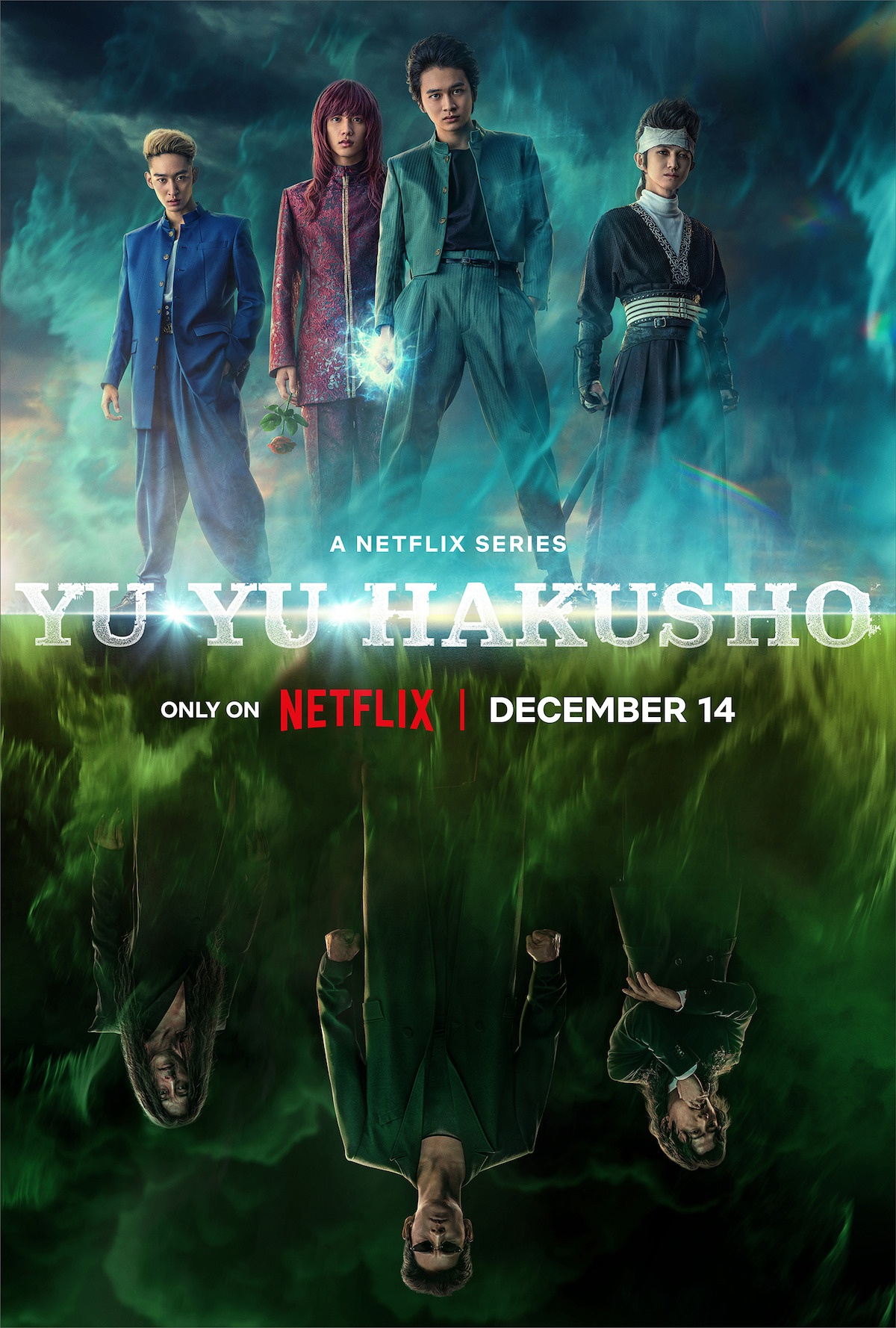 The first thing that stood out to us was that the visuals seemed rather… unsatisfying. In typical Netflix fashion, the trailer looks more like a YouTube fan series than it does a big-budget project by the world's most powerful streaming service. There isn't a lot of faith that this series will be good and the artistic style isn't helping. Not to mention those awful wigs. But that's not the only concern…
We don't know how many episodes this series will be but we caught glimpses of the Dark Tournament in there such as the members from Taguro's team consisting of Bui and Karasu. Which would be odd since the first season of the anime ended around the defeat of the Four Saint Beasts, which were nowhere to be found in the trailer. This could be a choice or the story could have been hacked together and omitting key story arcs. Also, Koenma in his adult form so early?
We don't know about you but we are worried this is going to be a disaster. Still, we will check it out, out of curiosity. Or maybe we will just hate watch it. Who knows? In any case, we have just over a month before it hits Netflix. So we will keep an open mind until then… no matter how difficult that feels right now.