16-year old Kyoko Mogami had devoted her entire life to her childhood best friend: the tall and handsome Sho Fuwa. While working three jobs, leaving school, and moving across Japan to support Sho's dream of becoming a pop idol, Kyoko is heartbroken, mortified, and beyond angry when she realizes that Sho sees her as nothing more than a pathetic servant – who he could use as a stepping stone on his path to fame.
it's what any heartbroken 16 year old would do
Hell-bent on revenge, she decides the best way she can bring Sho down is by becoming a superstar and gaining more fame than he ever could. It's obviously what any heartbroken 16-year old would do.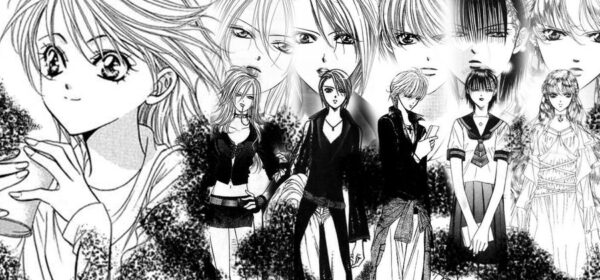 Kyoko buys new clothes, cuts and dyes her hair, puts on some makeup, and joins LME, an entertainment agency that rivals Sho's, to begin her journey to stardom. The only downfall? Kyoko has absolutely no talent, and she's placed in the lowest rank of the agency where she has to battle through role after role to catch her big break. Along the way Kyoko makes her fair share of friends and enemies, including Ren Tsuraga, an aspiring actor with a dark and mysterious past.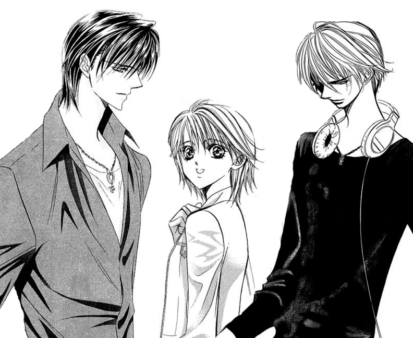 The trope of a naive yet hardworking protagonist battling against all odds is nothing new when it comes to the world of manga. Many manga, regardless of genre, use this simple formula, to the point where its been beat dead to the ground. However, Skip Beat! was published in 2002 and is still releasing new volumes in 2019. Because it is simply just good. The manga has top notch humor, many pages are actually laugh-out-loud funny as Kyoko stumbles her way through the entertainment industry. Additionally, the characters, both the main trio of characters seen above and a revolving cast of supporting roles, are all relatable and flawed; they all have a common goal in mind but each character's relationships and ideals are uniquely their own.
Kyoko's rise to fame is not as easy or streamlined as you may think
Another reason Skip Beat! has been releasing volumes for so long? The strong storytelling keeps the manga from getting stale or repetitive. Every character in Skip Beat! undergoes actual character development; they grow and change over time as they overcome their obstacles. Kyoko's rise to fame is not as easy or streamlined as you may think, and her goals and relationships change drastically over time as the manga delves deeply into Kyoko's selfish and hateful motivations.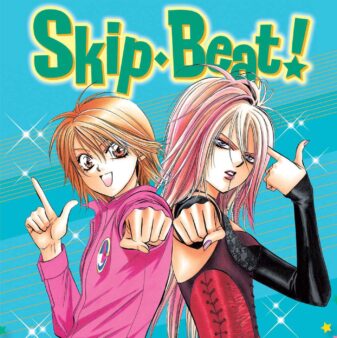 In fact, the Kyoko we see in the 1st volume is almost indiscernible from the Kyoko in the 40th volume because she has, as all good characters should, grown and learned from her past experiences. And its not just her, every recurring character seems to grow as the manga progresses. Unlike most shojo manga which relies on sappy love triangles and petty high-school drama, Skip Beat! fights the norm and instead delivers a diverse cast of characters with intricate storylines.