We won't lie- a live-action ATLA series has us nervous. Like, really nervous. But the one thing we aren't worried about is the excellent cast, joined now by a handful of excellent choices for some rather compelling characters. Paul Sun-Hyung Lee himself took to Twitter earlier today to confirm the news himself.
Big shoes to fill by the late GREAT Mako. I hope to do honour and justice to this character while still making it my own. Grateful for this opportunity and excited to start. #letsgo #AvatarTheLastAirbender #iroh https://t.co/ql50VdquOF

— Paul Sun-Hyung Lee (@bitterasiandude) November 16, 2021
Paul Sun-Hyung Lee is best known for his role in the popular Canadian series Kim's Convenience as Appa (Korean term for dad/father, not the flying bison) but has made his way into other high-profile media like The Mandalorian. Joining Lee is also Ken Leung as Commander Zhao and Lim Kay Siu as the Air Nomad Gyatso.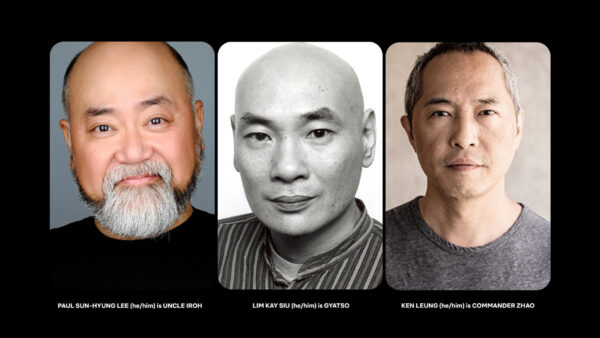 Sure, the idea of a live-action Avatar: The Last Airbender series might leave you a little queezy in the gut but you have to admit that this is some pretty solid casting so far. With the above joining the likes of Gordon Cormier as Aang, Kiawentiio as Katara, Ian Ousley as Sokka, Dallas Liu as Zuko, and Daniel Dae Kim as Fire Lord Ozai, the show is certainly shaping up to be something seriously worth watching.