Are you ready for an anime experience like no other? HIDIVE has just made a thrilling announcement that's sending waves of excitement through the anime community. In anticipation of the Winter 2024 season, HIDIVE is bringing us the much-anticipated action dark fantasy TV series, Chained Soldier. Based on the long-running shōnen manga of the same name by Takahiro and Yohei Takemura, Chained Soldier is all set to make its mark as an exclusive simulcast on the popular anime streaming service from AMC Networks, come January. But that's not all – HIDIVE is going all out with a special North American premiere event, and the details are nothing short of amazing!
HIDIVE's Exclusive Simulcast Premiere:
Prepare for an epic journey as Chained Soldier hits your screens in January. HIDIVE's exclusive simulcast promises to be the highlight of the Winter 2024 season for anime enthusiasts. This is one show that's set to capture your imagination and keep you hooked from the very first episode.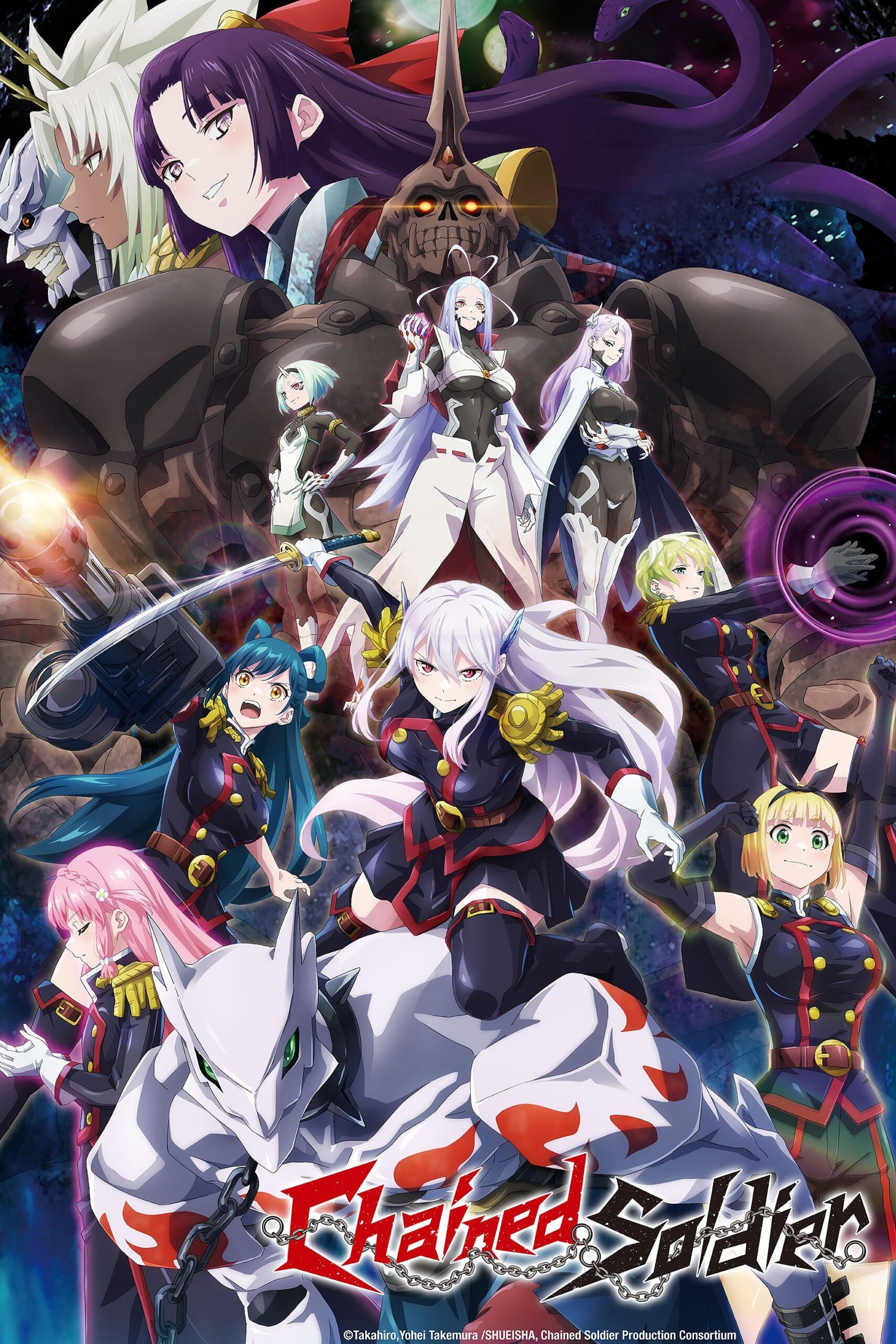 North American Premiere at Anime NYC:
The surprises don't end there. HIDIVE is gearing up to host the North American premiere of Chained Soldier, and it's happening at the renowned Anime NYC event in New York City. This event, scheduled for November 17, includes a special screening of the first two episodes. The president of HIDIVE, John Ledford, shared his enthusiasm, saying, "We're thrilled to host the North American premiere of Chained Soldier at this year's Anime NYC in November. This highly anticipated new show based on the popular manga series by Takahiro and Yohei Takemura is sure to be a hit, and we're excited to offer it exclusively to our subscribers during our Winter 2024 season kicking off this coming January!"
The Enchanting Plot:
Chained Soldier delves into a world where two supernatural forces collide on Earth. There are mysterious entrances to another dimension called Mato, and there are Peaches, coveted resources that grant unique abilities to women. Emerging from the Mato are the Yomotsu Shuuki, menacing monsters that bring devastation wherever they go. To stand against these terrifying creatures, the government has formed the Anti-demon Corps. They employ women empowered by Peaches to confront this monstrous threat.
The story revolves around Yuuki Wakura, who observes these supernatural forces from a distance. However, his life takes an unexpected turn when he finds himself in the midst of a Yomotsu Shuuki encounter. Kyouka Uzen, the chief of the Seventh Unit of the Anti-demon Corp, sees something in him that could turn the tide of the monster incursion. Yuki possesses the unique power to enhance the effectiveness of Peaches, but there's a catch – he must become Kyoka's willing slave to join the fight against the Yomotsu Shuuki and save the world.
The Manga's Success:
Chained Soldier isn't just another adaptation; it's a creation born from the pages of a popular manga published by Shueisha in Shōnen Jump+. The manga first hit the shelves in January 2019 and has since grown to include an impressive 13 volumes, with over 2 million copies in print. For English-speaking fans, the English edition of the manga series is published by Yen Press.
Behind the Scenes:
Chained Soldier is a masterpiece brought to life by Seven Arcs, with co-direction by Junji Nishimura (chief) and Gorō Kuji. The series' captivating story is crafted through the series composition by Yasuhiro Nakanishi and script writing by Ryota Kanō and Akira Kindaichi. The stars who breathe life into these characters include Yūya Hirose as Yūki Wakura, Akari Kitō as Kyōka Uzen, Yume Miyamoto as Himari Azuma, Mari Hino as Shushu Suruga, Hina Tachibana as Nei Ōkawamura, and Maaya Uchida as Tenka Izumo.
Stay Updated:
For the latest updates, news, and behind-the-scenes scoops about Chained Soldier, make sure to follow HIDIVE on Facebook, Twitter, Instagram, and YouTube. The countdown to this captivating series is on, and it's a journey you won't want to miss. Chained Soldier promises to be a highlight of the Winter 2024 season, so mark your calendars and get ready for a dark fantasy adventure like no other!