Prior to the commencement of its Fall 2023 season, HIDIVE has unveiled its latest acquisition, the action-packed fantasy TV series titled "The Demon Sword Master of Excalibur Academy." This exciting series is based on the immensely popular shōnen light novel series penned by Yū Shimizu and brought to life through the captivating illustrations of Asagi Tōsaka. It has also been adapted into a manga series by Keigen Asuka. Fans can mark their calendars as the much-anticipated "The Demon Sword Master of Excalibur Academy" is set to premiere on October 2. This series will join the ranks of exclusive simulcasts during HIDIVE's upcoming Fall 2023 season, alongside the recently announced title, "The Vexations of a Shut-In Vampire Princess."
John Ledford, the President of HIDIVE, expressed his enthusiasm, stating, "We're thrilled to offer 'The Demon Sword Master of Excalibur Academy' as an exclusive simulcast series on HIDIVE this fall. Alongside 'The Vexations of a Shut-In Vampire Princess,' we are excited to showcase these highly anticipated series in our upcoming season lineup. Fans won't want to miss either of these fantastic shows!"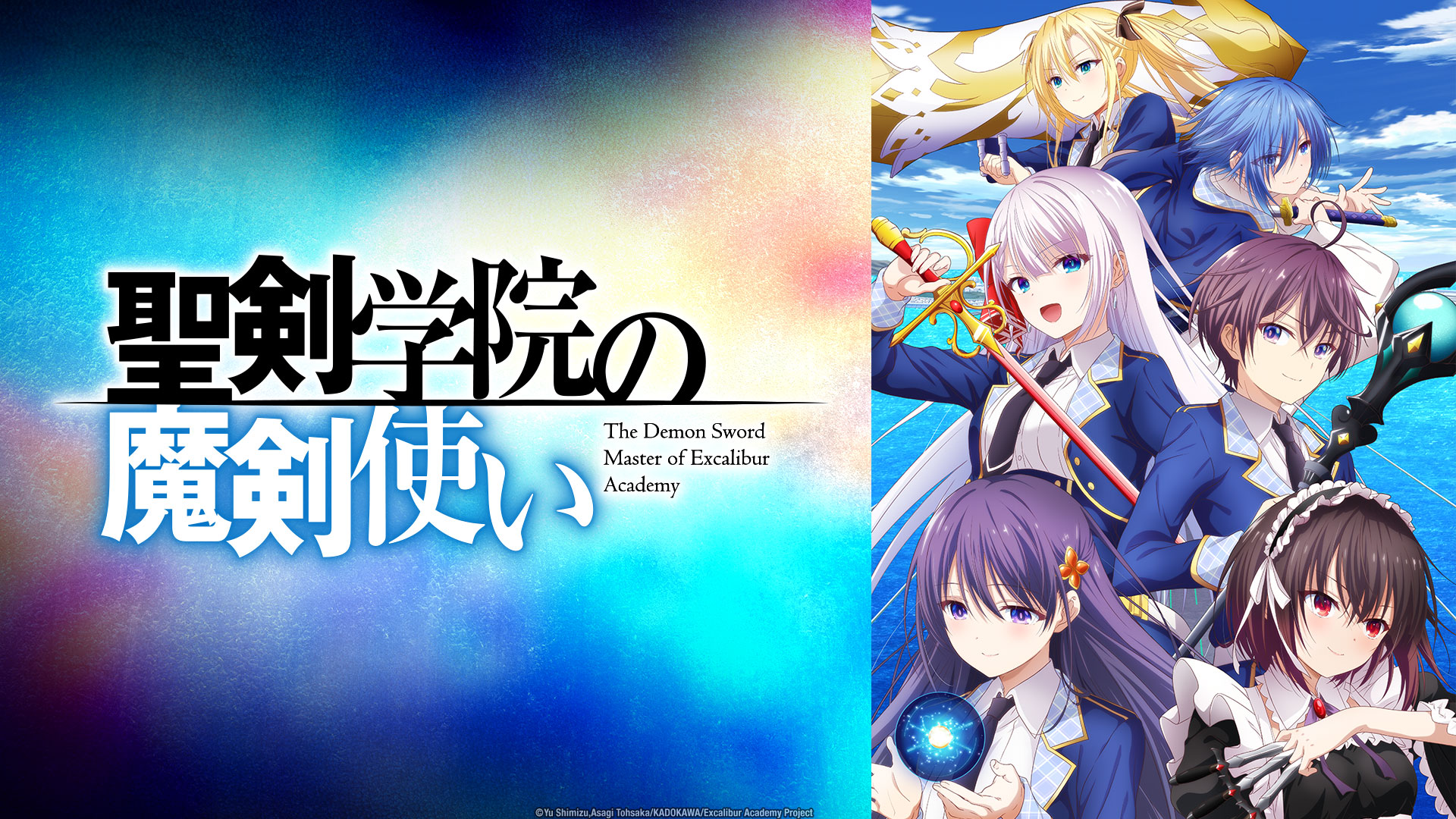 The story of "The Demon Sword Master of Excalibur Academy" takes us back a thousand years when Leonis Death Magnus, an undead sorcerer and the most formidable of the Dark Lords, entered a magical stasis during a climactic battle. When he awakens, he is greeted by a beautiful silver-haired young woman named Riselia. The shock doesn't end there; Leonis has undergone a transformation into a ten-year-old boy! Now, he must adapt to this unfamiliar era and confront twisted creatures known as Voids—all while safeguarding his true powers, a secret he must keep from his enchanting new guardian.
The "The Demon Sword Master of Excalibur Academy" light novel series, published by Kadokawa's MF Bunko J, made its debut in May 2019 and currently spans 13 volumes. The manga adaptation, consisting of six volumes, premiered in November 2019 and is serialized in Kadokawa's Monthly Shōnen Ace. Both the light novel and manga series are available in English through Yen Press.
The production of "The Demon Sword Master of Excalibur Academy" is helmed by Passione, featuring direction by Hiroyuki Morita and scriptwriting by Kunihiko Okada. The series boasts a stellar cast with Honoka Kuroki as Sakuya, Aya Suzaki as Regina, Marina Inoue as Leonis, Yui Ishikawa as Riselia, Arisa Nakada as Shary, and Hiromi Igarashi as Elfiné.
To stay up-to-date with the latest news and announcements about "The Demon Sword Master of Excalibur Academy," follow HIDIVE on Facebook, X, Instagram, and YouTube.
About HIDIVE:
HIDIVE, the latest addition to AMC Network's portfolio of specialized streaming services, offers a premier selection of anime and live-action entertainment catering to both dedicated otaku and emerging fans of Japanese pop culture. Alongside its extensive library of movies and episodic series, HIDIVE consistently introduces a fresh array of the latest titles from Japan, available in both simulcast and exclusive DUBCAST™ editions. These offerings can be enjoyed across a wide range of platforms, including web browsers, smartphones, TVs, streaming devices, and gaming consoles. For further details about HIDIVE or to embark on a free 7-day trial, visit www.hidive.com.