After the Fox acquisition in 2018, Disney swallowed up all sorts of media franchises including the highly-coveted X-Men and Fantastic 4. However, one such franchise that we sort of forgot was a part of the deal was Firefly, which Disney is apparently looking to reboot as an exclusive on its Disney+ streaming service.
The news originally broke in December of 2020 and further hearsay started to gain traction in the spring of 2021. However, it seems now like the news is starting to get more attention with chatter in the industry picking up that more official announcements are around the corner.
The original series starred the likes of Nathan Fillion, Gina Torres, and Alan Tudyk and undoubtedly catapulted their careers at the height of the show's popularity having garnered over 4 million viewers an episode. If those numbers are a clear indicator of anything, it is certain that the show could have gone on for much longer. With such a big and vast universe of potential, we still aren't over the series' cancellation.
Firefly is pretty much your typical American space drama with heavy western influences. The series was created by Disney vet and alleged workplace harasser Joss Whedon and follows the lives of a rough and tumble, rag-tag crew aboard Serenity, a Firefly-class spaceship lead by Malcolm Reynolds (Fillion).
Having first debuted in 2002 with only 13 episodes, Firefly was abruptly ended in 2003 without any satisfying or clear explanation. The show later received a sequel film in Serenity (2005) that tried to wrap up some loose ends but even then, that still wasn't enough and fans still want more. Including us.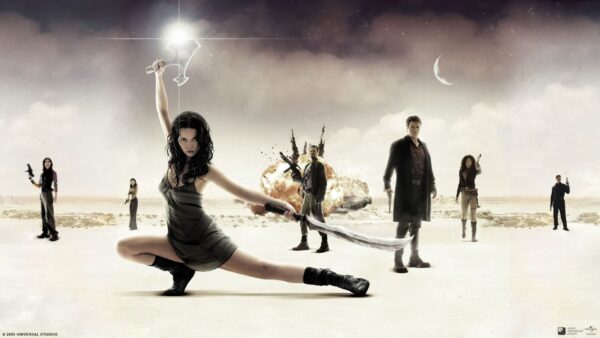 Whether or not the reboot is going to be a sequel series that sees the original surviving cast return or a fresh reboot with new actors taking over their roles is currently unknown but it's better than nothing. And before you get all up-in-arms about Disney ruining it, just relax a moment. Whatever Disney does or does not do to this new series doesn't destroy the original. For now, keep your expectations in check but don't get worried yet as we know next to nothing other than the show is moving full-steam ahead.
No further details on the series are known but we have heard through the grapevine that more official details are coming soon.